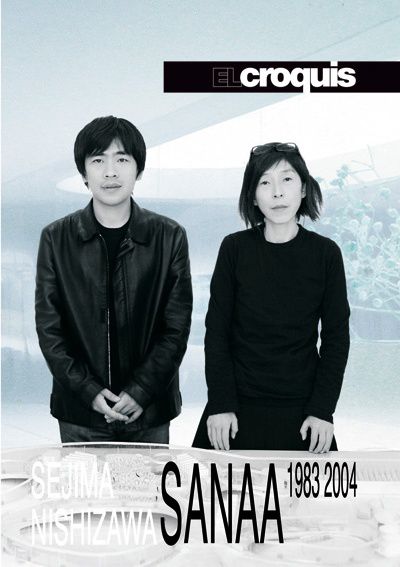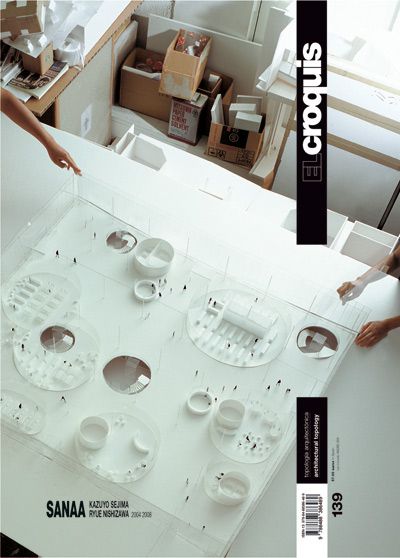 2 numèro spéciaux de EL CROQUIS retraçant leurs travaux de 1983 à 2004
puis de 2004 à 2008
(n°139)




SANAA
(Sejima And Nishizawa And Associates) est une agence d'architecture fondée par les Japonais Kazuyo Sejima et Ryue Nishizawa en 1995. Ils viennent de recevoir le prix nobel d'architecture:
le Pritzker
Prize 2010.
Nous vous avions parlé de ces architectes et notament en 2004 de
Sejima
au sujet de laquelle nous avions écrit:
"
comment pourait on définir l'architecture de cette architecte japonaise? en tout cas, ce qui est indiscutable, c'est la qualité de ces oeuvres architecturales, empreintes d'un minimalisme certain, une pureté des traits des lignes, et une importance considérable accordé au matériau, qui prend un aspect prédominant dans le projet architectural. On ne peut pas rester indiférent face à une telle architecture !"
puis en Novembre 2004 une fois de plus au sujet du sublime
nouveau musée d'art moderne de New York.
Voici quelques unes de leurs réalisations phares:
1998 : Immeubles d'habitations à Motosu (Gifu), qui fait connaître l'agence en Europe
1999-2004 : Musée d'art contemporain du XXIe siècle à Kanazawa
2000 - 2007 : The New New Museum of Contemporary Art à New York
2001-2003 : Magasins Dior à Tokyo à Ginza et Omotesando
2003-2005 : École de Design de Zollverein, (Essen, Allemagne)
2006-2009 : Rolex Learning Center à l'EPFL, (Lausanne, Suisse)
http://www.sanaa.co.jp/