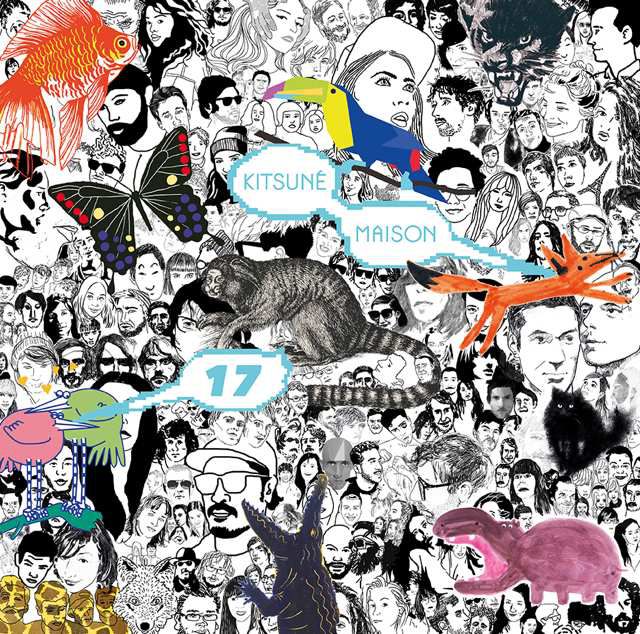 Kitsuné Maison Compilation 17 "the world wild issue" out 23rd October ! Stay tuned for another shipload of fresh musical discoveries gathered by the renowned French imprint : the 17th issue of the long running compilation series, Kitsuné Maison, lands October 23rd. The World Wild Issue introduces you to the global cream of the moment: USA, UK, Australia, Brazil, Germany, France... An exciting selection of tracks and gifted agitators combining immaculate choruses to a certain attitude: youthful, finger on the pulse, of- tentimes edgy... You can now listen the minimix prepared by Jerry Bouthier below and also check the tracklist ! Hope you enjoy !

Kitsuné Maison 17 / Tracklist :

1. Parcels - Herefore
2. Danglo – The Morning feat. Ivan Franco
3. Chiefs – Demon ft. Beayz
4. MUNA – So Special
5. Daunt – This Body Rushes
6. Bad Bad Hats – Psychic Reader
7. JATA – The Curse
8. Mylko – Animal
9. Cesare – Want You ft River
10. Kita Alexander – Go My Own Way
11. Kafka Tamura – No Hope
12. MOTHXR– Stranger
13. Beach Baby – Ladybird
14. Harrison Brome – Fill Your Brains
15. Grace Lightman – Vapour Trails
...
+ via www.kitsune.fr
And for those who want more, check also "Maison Kitsuné 16" below and make your choice ! Enjoy...