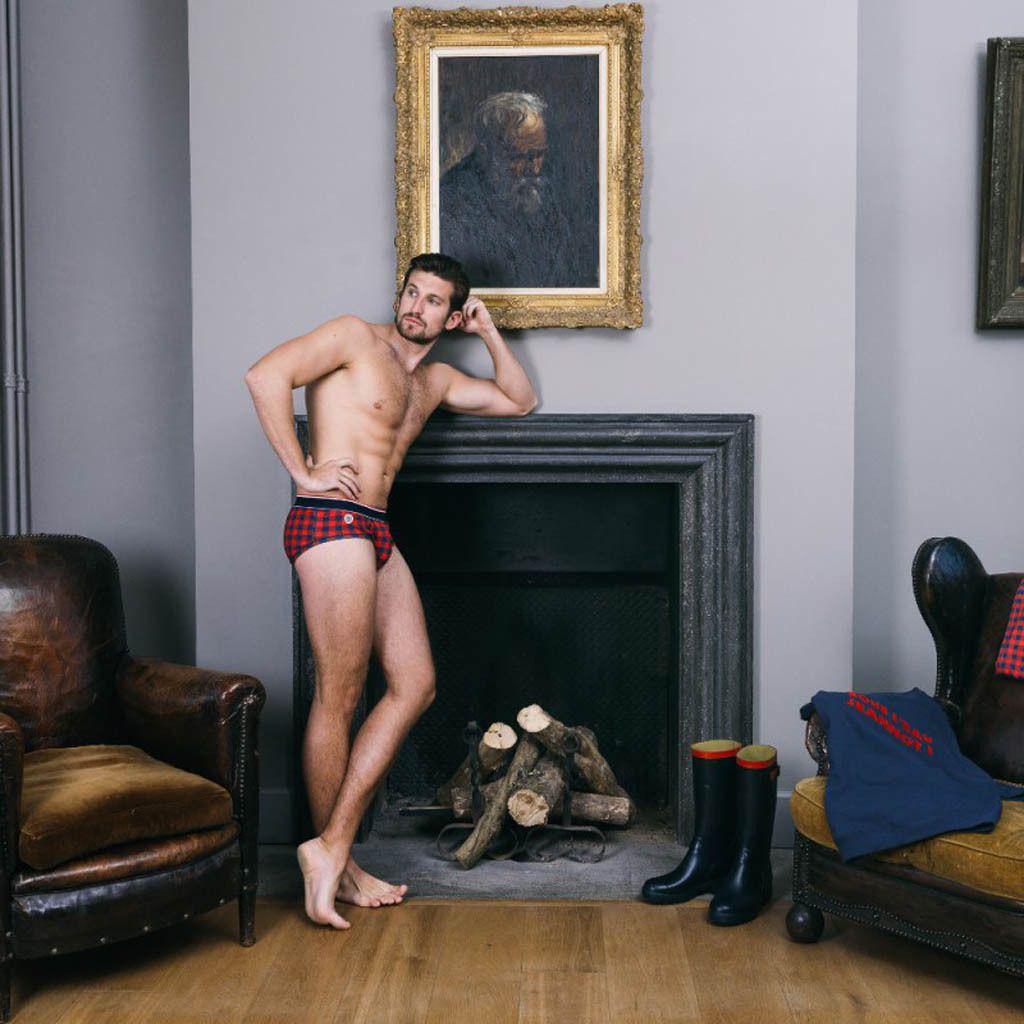 "It's time to go green! Briefs, Shoes, Sweatshirts and even Pyjamas, the partnership between le Slip Français and Aigle comes up with a joint collection and takes you along a beautiful walk in the forest, adventurous harvests of mushrooms and cosy evenings in the corner of a fireplace." Check all the new products of the "manufacturing 100% made in France" by LSF & Aigle via www.leslipfrancais.fr
This year, Le Slip Français, is celebrating its 5th anniversary and for the 3rd time they started the "Bouge ton Pompon" operation for the AFM-Teléthon. A crowdfunding campaign in favor of the Telethon Association (The french muscular dystrophy association, composed of patients and their families who are affected by genetic, rare and progressive diseases that lead to heavy handicaps.) Be part of it by participating on the campaign and giving your support HERE.
Quand le nouveau champion du Slip Made in France "Le slip français" et l'expert du savoir-faire français depuis 1853 que l'on ne présente plus "Aigle" s'associent, cela donne de beaux produits à commencer par le Slip emblématique de la collection ! Vient maintenant le temps de la pluie et avec elle la collection de t-shirt et sweat-shirt "Sous l'eau Jeannot !" Puis les vadrouilles du dimanche à la campagne ou en ville qui sait, avec les bottes LSF&Aigle qui ne sont pour l'instant, disponibles que sur le site web et que l'on vous invite vivement à visiter. Et puis il faut aussi noter la magnifique collaboration du Slip Français avec le Telethon, à travers leur crowdfunding campaign qui vise à collecter un maximum de fonds pour l'association à travers la vente d'un bonnet. Chaque bonnet sera vendu à 35 euros dont 10 euros seront reversés au Telethon. Faites une bonne action et offrez-vous un joli bonnet pour cet hiver ou pour Noel ! Pour cela il suffit juste de suivre le lien. Merci !