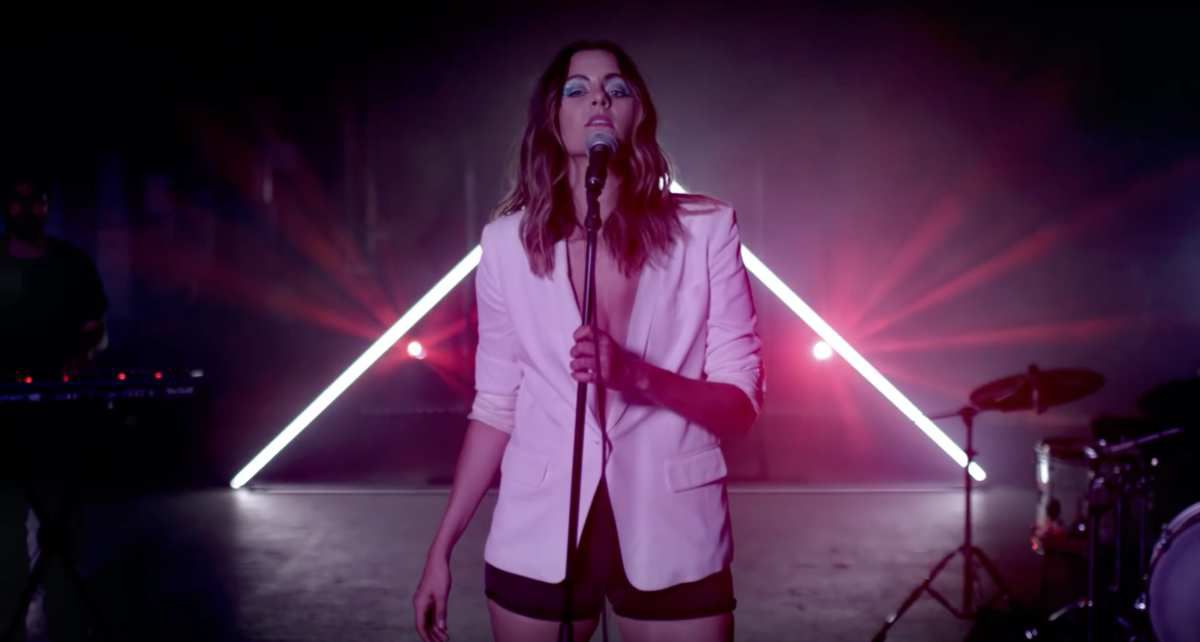 Los Angeles duo Scavenger Hunt is the brainchild of producer/multi-instrumentalist Dan Mufson and vocalist/songwriter Jill Lamoureux, drawn together on a common interest in '80s and '90s pop and R&B, and taking influence from the likes of Fleetwood Mac, Annie Lennox, Sade, and Robyn.
After revealing three singles off their forthcoming EP "Shapes and Outlines," Scavenger Hunt today shares their debut music video for the EP single "Never Enough." The video is directed by Haven Lamoureux, and pays homage to Netflix series Stranger Things both in the introductory credits and with the triangle light motif it returns to later in the video.
The director, Haven Lamoureux, is a seasoned documentary filmmaker with a music docu-series currently on the air called "The Pursuit of Tone," as well as several music documentaries, including films on Matisyahu and Blink 182. Scavenger Hunt's sophomore EP "Shapes and Outlines" is out next month on November 4th. Check the facebook page of the artist here & stay tuned ! Press play and enjoy the last releases just below !