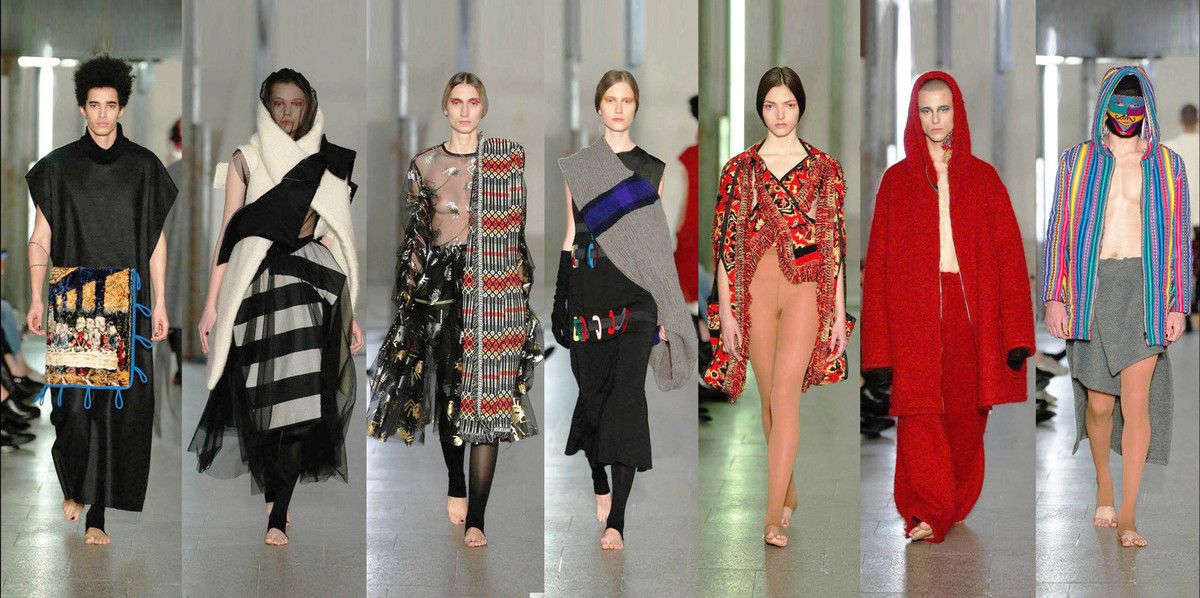 Kolovrat fall/winter 2017 "Wonderment" collection by Lidija Kolovrat and presented at ModaLisboa "Boundless" edition yesterday.
"This collection is influenced by travelling, experiencing and absorbing different cultures. Wonderment is a curious spirit, defined by the enchantment for another, for sharing and exchanging. Translating wonder, bright and rich colors, inspired by the landscape of mountains in South America, Wonderment inputs, absolves and shares gratitude. Mixing wool and woven fabrics, embracing embroidery and hand drawn treads, evolving elements we're curious about, and working on them in a crafty way, Kolovrat will present a time to breathe and feel the colors, tastes and feelings, in order to spread the happiness in our lives." K
You can also review the Fall/Winter 2016 collection we posted Here or rediscover the spring/summer 2017 collection Here.
Kolovrat autumn/winter 2017_18 at Moda Lisboa Boundless