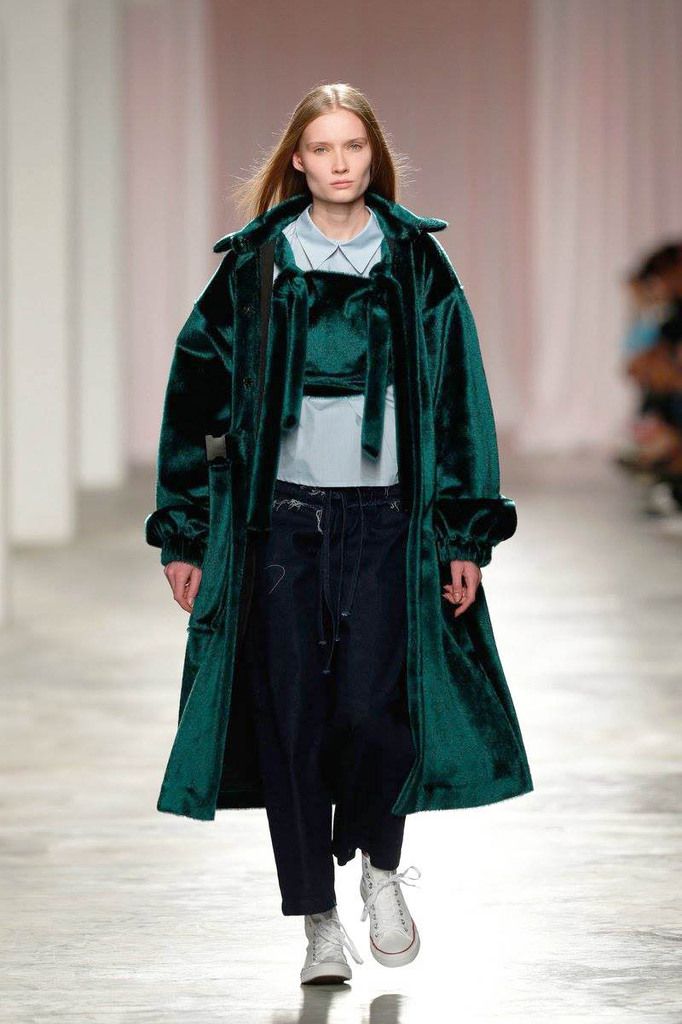 Rita Carvalho fall/winter 2017_18 "Nope!" collection.
A collection presented via the "Sangue Novo" platform at Moda Lisboa "Boundless" edition. "This collection represents the outside materials and the way they stuck us as well as the desperate search for comfort. The external materials and the discomfort they cause are represented by manipulations and elements that create plasticity. The oversized silhouette that suddenly tightens creates dynamic between needing space and feeling stucked. Nope! has a feminine easy-going look."
About the young designer: Rita Carvalho was born in 1994, in Lisbon. She graduated in Fashion and Textile Design at ESART- Escola Superior de Artes Aplicadas in Castelo Branco. In 2015, she presented her final course collection "Grows and Contaminates" at Lisbon Design Show. After finishing the BA, she moved to London, where she interned at Eudon Choi´s Studio. Back to Lisbon in 2016, she did an internship at Alexandra Moura´s studio.