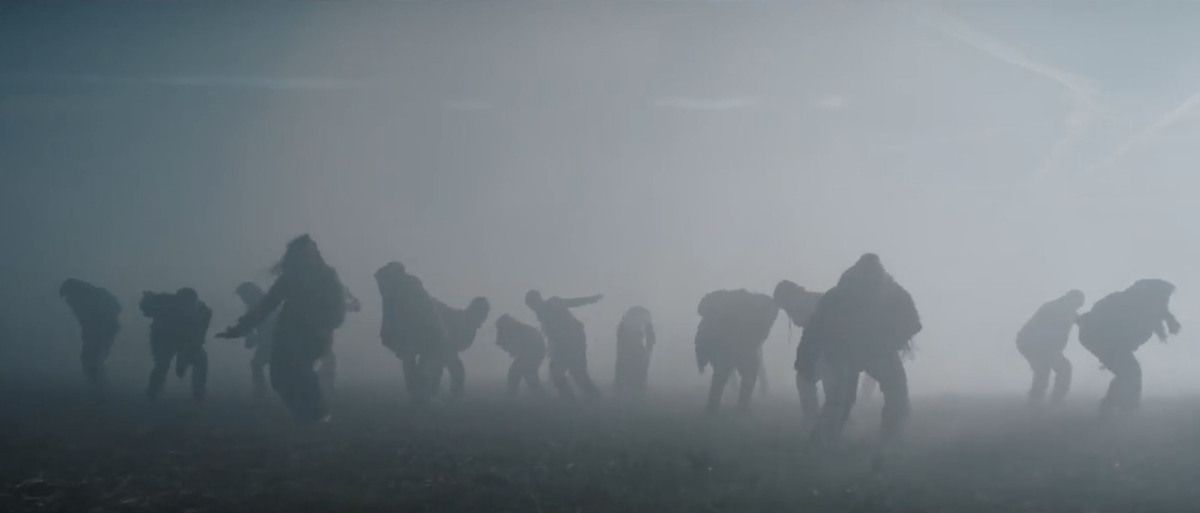 "I don't understand how you could ban a man from a land that was said to be a beacon of light," raps RZ A of Wu­ Tang Clan in the politically pressing single "No Refuge," a collaboration with PARISI- the emerging electronic duo of Marco and Jack Parisi.
The striking music video was conceived and directed by film-maker Ben Strebel of Sovage in close collaboration with creative agency Stay in School.The video depicts a group of people moving across a misty landscape that couId be anywhere.The group breaks into a syncopated dance, looping the endless and seemingly hopeless movement of people displaced from their homes. "I wanted to create a film that showed each individual on a journey forced upon them, ceaseless, restless and without a destination in sight," Ben Strebel said."My interpret ion of the song drew on the persona! history of forced migration that my family experienced 60 years ago."At a time when refugee families are struggling to settle in the US and elsewhere, "No Refuge" leverages the power of existing music platforms and common consumer behaviour into real support for those in need. As a sult, ail proceeds from streams and sales of the song will be donated to the UNHCR- the Unrted Nations Refugee Agency- to aid the ongoing refugee crisis. The single premiers on Zane Lowe's show on Beats I and is immediately available on iTunes, Apple Music, and Beats 1. From March 28 it will be available on Spotify, Deezer and other platforms to maximize donations.
"'No Refuge' is part of a very exciting album that we're releasing later this yea " said Marco Parisi. "We're honored to share this beautiful song today, because it addresses a global issue that becomes more relevant with each passing day.'' PARISI
ABOUT PARISI
Jack and Marco Parisi shared a brotherhood immersed in music.Their earliest memories are of living room jams with their father, a professional keyboard player, at their home in Salerno, ltaly. Now based in London, the duo are virtuosic multi-instrumentalists. PARISI are committed to incorporating the latest technology in their productions. They have pioneered the use of the Seaboard RISE and ROLi BLOCKS - next-generations instruments that were released in 2015 and 2016 - in live performances and studio productions.They have collaborated with leading artists includingWill.i.am, RZA, Par tyNextDoor, Noah "40" Shebib, and Sounwave (Kendrick Lamar). More news about the duo on the official facebook page Here. Stay tuned !