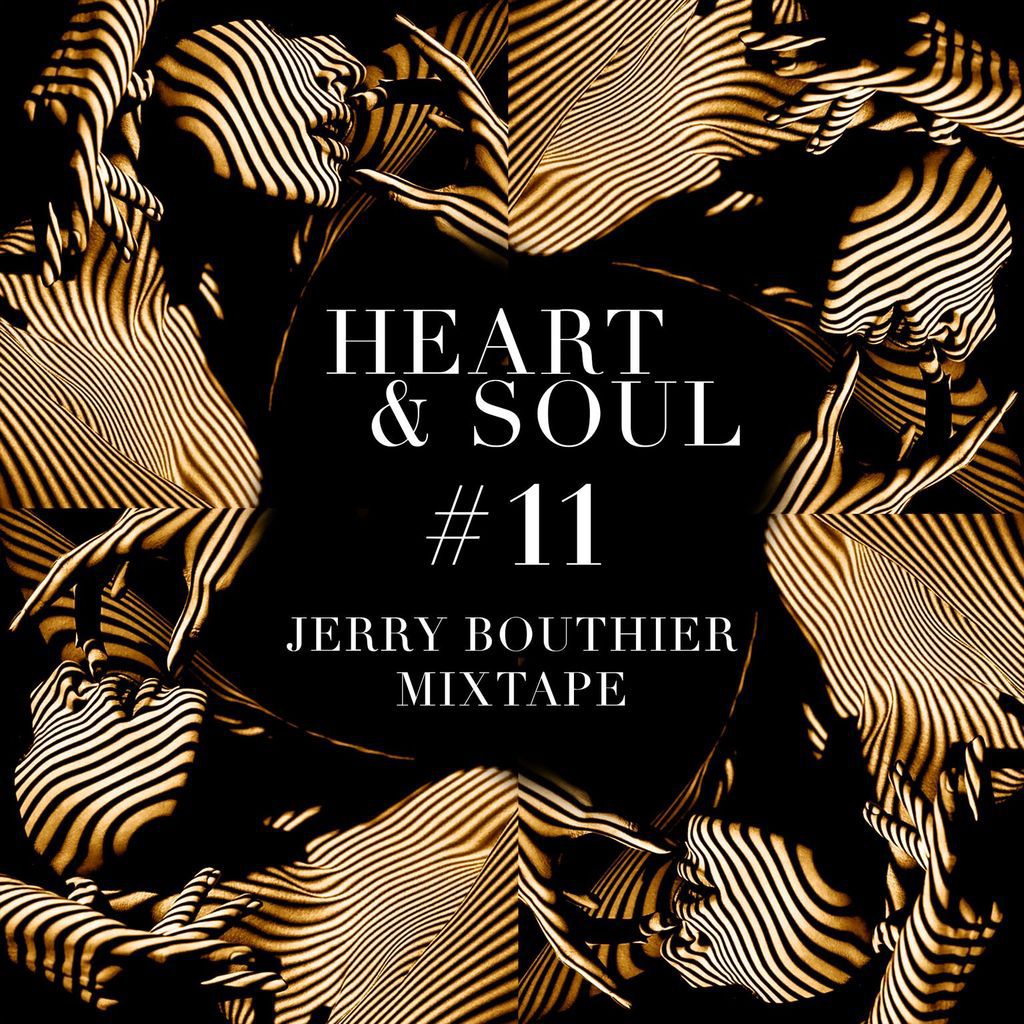 It's time for my new quarterly mixtape Heart & Soul #11 - a deliciously sensual vintage!
Jerry Bouthier
"On the side of my numerous dj mixes for Kitsuné (BoomBox, Soleil, Trip Mode etc), Emerald & Doreen, Gomma and my own label Continental, I have developed a personal and stylish blend of mixtapes dedicated to femininity and sensuality. A mood inspired by my experience producing fashion shows soundtracks for the likes of Vivienne Westwood, Matthew Williamson, Roksanda, Sibling and many more… linked to the will of creating intimate, feelgood mixes ideal to chill and relax with your loved one(s). Danceable but also highly musical, melodic and evocative, my Heart & Soul mixes aim at taking you on a voluptuous and hedonistic trip. I believe that when lifewears you out, music is the antidote that keeps you in high spirits. For me, these mixes are like my messages of love and hope to the world. Every three months I gather my best findings, expressive compositions that communicate positive, convincing, enthralling emotions as well as tenderness and fragility. The human element plays an important role: vocals, real instruments, orchestralarrangements… all contribute to ecstatic moods unraveling passionate stories to lose yourself into like a book or a film to listen to. Perfect to chillax, train or work even."
Here is the latest sensual chapter exploring love and femininity in my 'catwalk meets dancefloor' mix series / Heart & Soul #11 Mixtape tracks just below. Press play and enjoy !

!llmind - Take A Break (Interlude)
Ten Fé - Twist Your Arm (Roman Flügel Remix)
Italo Brutalo – Spy In The Sky
Boxed In – Forget (Extended Mix)
Sam Von Horn - As You Are
Thundercat - Bus In These Streets
Azymuth - May I Have This Dance (Aroop Roy Rework)
Kiko Navarro - Everything Happens For A Reason
Beni - Whatcha Wanna Do ft Mattie Safer (James Curd Remix)
Noo - Must Be The Music
The Blackbyrds - Mysterious Vibez (Sam Von Horn's Vibey Edit)
Punctual – Fix
Tempelhof, Gigi & Masin – Blue 13 (Steve Cobby Remix)
Ben Bix - Finger (Dub) ft Feather
Justice - Love S.O.S ft Romuald
The Swan and The Lake – Clouds Over Oesterbro
Mix, production & edits by Jerry Bouthier
Mastering - Andrea Gorgerino