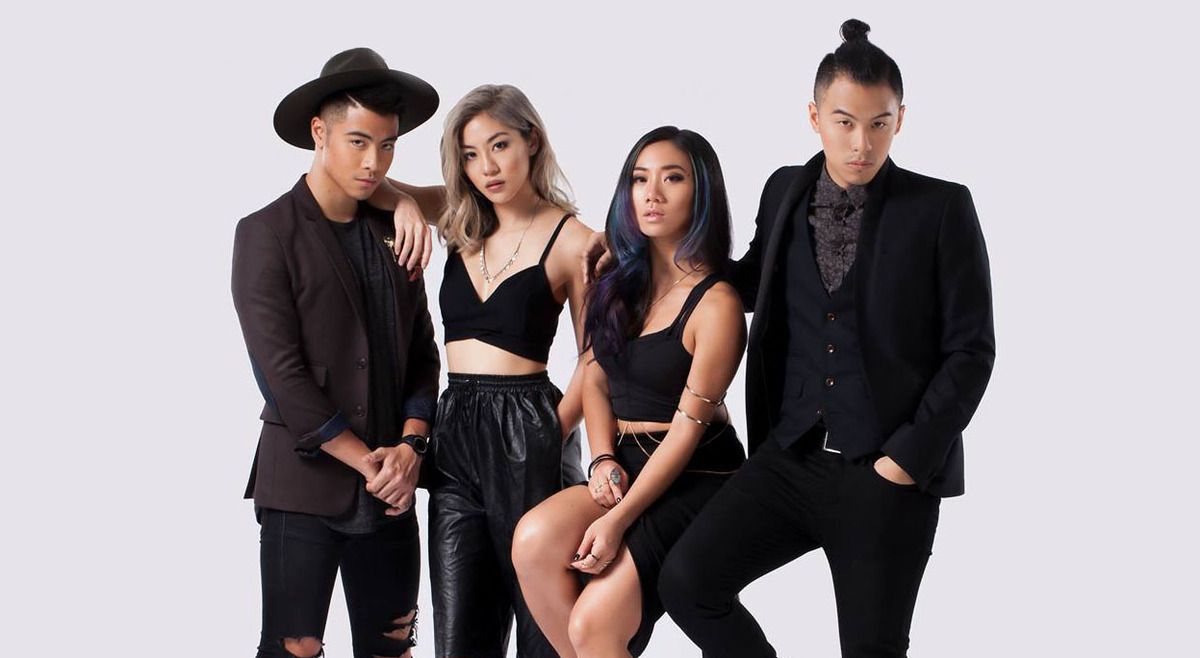 Singapore's biggest musical export, The Sam Willows are set to release their latest bright and bouncy dance-pop anthem "Keep Me Jealous" this summer. Co-produced by the band themselves and producers Fredrik Häggstam (who worked with Kygo, Girls Generation and The Chainsmokers) and Litens Anton Nilsson, the infectious single, punctuated with opulent electronic drops, is an unprecedented sound, style and bravado from The Sam Willows.
This is a tenacious prelude to their upcoming new album to be released at the end of 2017, marking the distinctively electrifying yet intriguing transition and transformation from their previous pop-centric indie-folk sound. An emotion so mesmerizing, human and evocative, "Keep Me Jealous" is a modern whirlwind parlay of maddening love games and untethered jealousy narrating a modern heartbreak so cathartic and bittersweet, yet so enigmatic in despair – a poignant meditation on our collective human impulse for satisfying endings as the lyrics suggest. With the intention of showing their fans an expanded tonal and emotional palette in their sophomore album, band member Benjamin Kheng explains, "We wanted to write songs that didn't just speak from the extremes, but dealt with the complex, nuanced shades of life as a young adult, from things like love and desolation, to social justice and everything in between. We also wanted to make bolder musical choices, pushing ourselves away from comfort and working with different instruments and sounds. "Keep Me Jealous" as a lead single talks about that distressing but beautiful part of love where envy is wielded as a tool to keep the fire going. I think we all do it to some degree. It is a reflex born out of wanting to be wanted, and despite being selfish in nature, carries the intent of holding on to the person. It's just fun to explore that discomfort in song."
The quartet - made up of Benjamin and Narelle Kheng, Sandra Riley Tang and Jon Chua – have come a long way since their start. The band previously worked together with Swedish producer Harry Sommerdahl (The Wanted, Pussycat Dolls) for their debut album Take Heart which was certified GOLD. Featuring hit singles such as "Take Heart" (#1 on iTunes, Spotify & Vevo/YouTube), "For Love" (#2 on Spotify Viral) and "All Time High" (#1 on VEVO/YouTube), Take Heart peaked at #1 on Singapore's iTunes chart and stayed in the Top 10 for over 12 weeks. The band was also the 1st South East Asian act to break into Spotify's Global Viral 50 Chart. The Sam Willows have performed at multiple International festivals (SXSW, Ultra Music Fest) and have also toured LA/USA, Canada, Australia, Korea, Indonesia, Malaysia and Philippines. In 2016, the band supported Little Mix on their Get Weird Tour, opening for the group at their Manila and Singapore shows. They also played two sold out concerts last year – their very first full production show at The Coliseum, Hard Rock Hotel Sentosa; and a second show in Kuala Lumpur, Malaysia. With a brand new look and sound – 2017 is going to be a very exciting year for The Sam Willows!
+ www.facebook.com/TheSamWillows