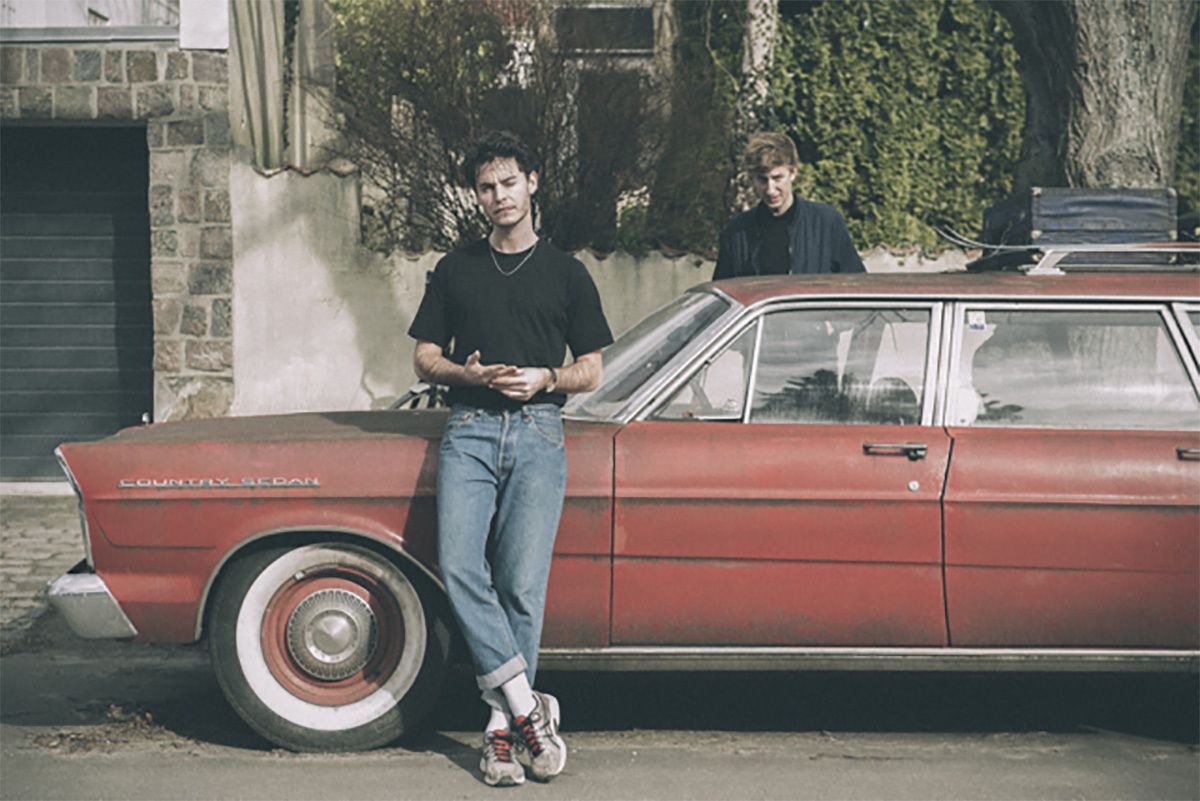 Having signed to Distiller Records in 2016 and on the brink of their imminent debut EP 'Times' on 26th May, Slowes, Jack Kilburn (vocals) and Anders Hamann (drums) unveil a series of videos depicting the visual emotions of the band's music. Both videos for '(Heartbreak: again)' and 'Times' serve as visual introductions to the main video for the lead single 'Anymore', offering us a glimpse into the characters of the film; making all three videos an intimate, unique project about solitude, loneliness and human connection.
Speaking of the videos Jack Kilburn says:

"All together the three parts (Heartbreak:Again, Times & Anymore) make up a film about existential solitude, not necessary loneliness, in which three different characters meet each other in their wanderings. You might say it's a film about the cohesion between lonely wanderers; about being alone together."
Having originally released their debut single 'I Need You' in 2016, Slowes have seen growing tastemaker support from the likes of Indie Shuffle, Clash and Idolator, gaining 100k+ hits on Soundcloud and exposure across BBC Radio, with support from Huw Stephens, Phil Taggart and Nemone. Featuring the mercurial talents of Jack and Anders at the fore, Slowes embark on a musical rollercoaster having attracted exhaustive comparisons - from the likes of Unknown Mortal Orchestra and Whitney, Slowes' latest single 'Anymore' takes their unique sound further into the unknown and seen the band make an indelible impression even at this early stage – the 'Times' EP does nothing to dispel those plaudits. Slowes continue their burgeoning live reputation with a special live show at The Lexington on 27th April.
'Times' EP is produced by Slowes with Christian Alex Petersen, mixed by Ben Baptie (Arcade Fire, Adele, Låpsley) and mastered by Mandy Parnell (Jamie xx, Shura, Daughter). Available digitally. The video below for "U" is taken from the debut EP "Times" out now on Distiller Records / Video Directors: Bjarke Underbjerg & Pelle Gøtze.
+ https://www.facebook.com/slowesmusic