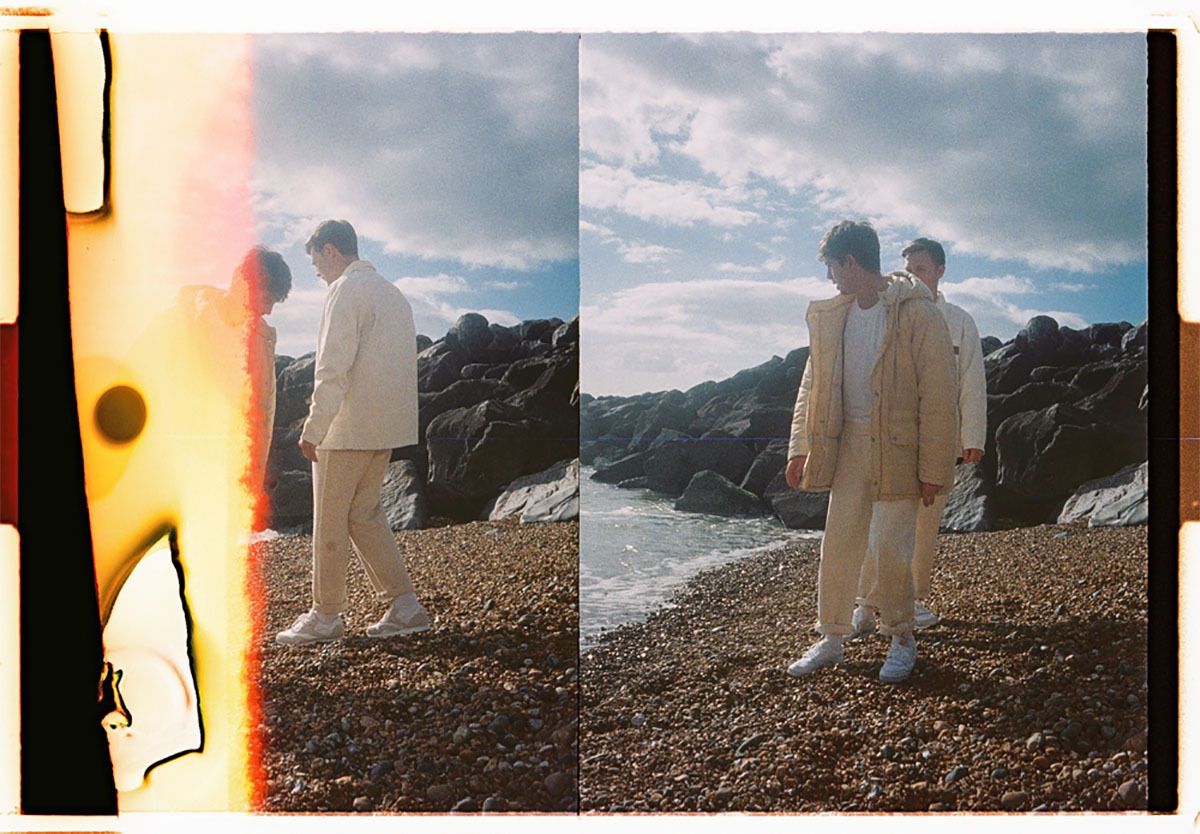 Shy Luv – the exciting new band from Manchester arrived at the tail end of 2016 with their brilliantly upbeat debut EP 'Shock Horror' – offering the perfect musical antidote to a terrible year. So far 2017 hasn't exactly been awash with global joy either but it has at least thrown up even more sonic gems from the multi-talented purveyors of forward thinking, psychedelic pop. 'Time' – the early summer single that made it onto the BBC Introducing playlist at Radio 1 and the most recent single 'First Fires'. Over all, Shy Luv continuing to broaden their fan base in all areas – they already amassed millions of streams on Spotify, supported SG Lewis, Dua Lipa and Foster The People on various tour dates, played their own debut headline show at London's Rock Steady and also enjoyed radio support from R1, 6 Music, 1 Xtra and Capital Xtra.
'Like A River' leads the charge on this new EP and features the vocal talent of new artist Bakar who shares the incredibly catchy top-line. The acoustic guitar on the track also comes from another good friend of the band, Will Rees of The Mystery Jets. On writing the track Shy Luv say, "The chords and beat are super happy – we wanted to write this tune based around happiness and the sort of happiness you feel when you're with someone you love and that feeling running through you. But we wanted it to be quite tongue in cheek, almost overly cute so that's where the versus came from. We'd just heard the Bakar tune and thought it'd be wicked to get some of his mad energy on a track too." The legendary Robert Owens guests on EP opener 'Faith (Hit Me)' where title track 'Lungs' and EP closer 'Bloodsucker' are sung by front man Sam. All tracks are written and produced by the band.
Formed by Sam Knowles (Karma Kid) and Jake Norman. Shy Luv are stepping things up a gear as they navigate towards their debut album on Black Butter in 2018. Ready to take the world on an intoxicating sonic cruise of infectious and energetic psych-pop, their sounds draws on influences from Talking Heads to LCD to Friendly Fires – while at once feeling distinctly and vitally of the moment. Here's hoping they can sprinkle some of their magic on the coming year too.
You can catch Shy Luv live at The Courtyard Theatre in London on October 5th, with more touring and music to follow before the year is out.