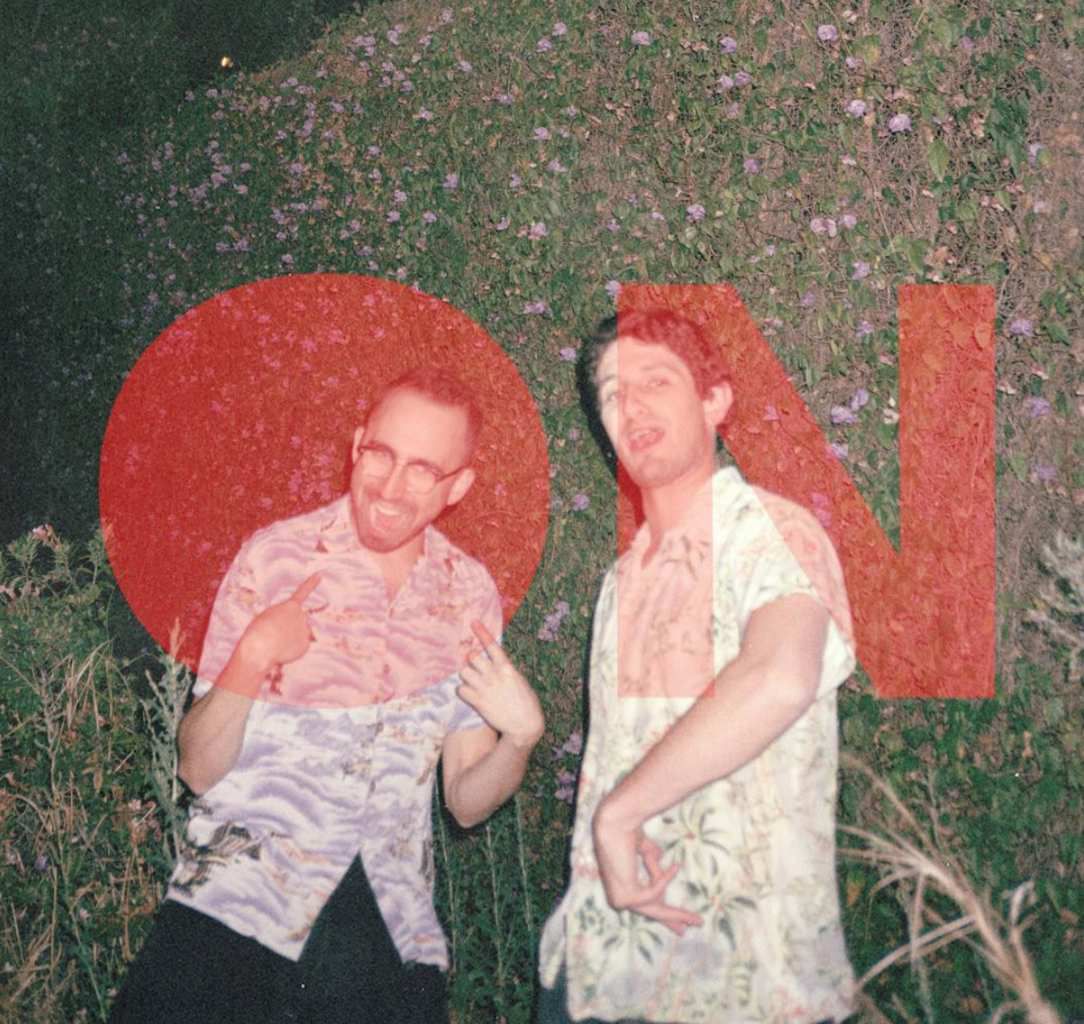 "Tell me you'll be my baby then tell me again." Los Angeles duo courtship.'s (Eli Hirsch and Micah Gordon) latest single "Tell Me Tell Me" is the perfect closer to the 2017 summer season with its effusive optimistic lyrics and ebullient synths. It will make you want to stake out a spot on the beach and listen to this on full volume through your speakers.
"We we're sitting around talking, and one of us was like, if every single human feels love, as one of our strongest emotions, why the hell do we hold it back?" courtship. says about the track. "Seems super silly. So anyway, 'Tell Me Tell Me' is about just that. Just say it."
The artwork for the single features the pair's number one fan Kiara, shot in her hometown of Minneapolis. "We we're thinking about cool ideas for the cover art for this one, and suddenly it hit us, DUH! Put our number one fan on the cover! So we used our frequent flyer miles and sent our photographer Drew to Minneapolis where the coolest homie ever Kiara lives. And we put her and her friends on the cover! You guys are the best luv u."
The release of "Tell Me Tell Me" comes while the pair embarks on their co-headlining West Coast tour with Saint Mesa, which kicks off tonight and ends later this month back in their home base of Los Angeles. So far courtship. counts Snapchat as fans, who used their previous single "Sunroof" in their Custom Stories launch campaign to 175M+ users. The social media tech giant has also used "Perfect People" and "Stop For Nothing" for holiday video greeting blasts to its users. In addition, their latest single "Perfect People" has been heard on alternative radio tastemaker stations including Sirius Alt Nation, LA's ALT 98.7, Minneapolis' Go 96.3, and others. + via facebook.com/wearecourtship/