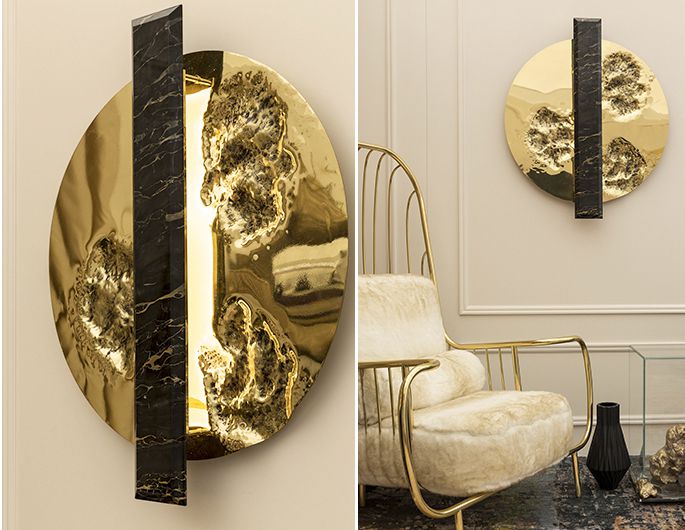 BESSA was inspired by the Moon to bring additional passionate memories to the environments that it re-creates. How many stories of love and happiness were experienced in the moonlight of a huge and beautiful Full Moon? Every moment is kept forever in our memory. Bessa recreates these moments through a piece of Art & Design that recalls this moon so full of life. Moonlight is such a beautiful piece that makes us nostalgic! Bessa added even more value to Moonlight's details through jewelery techniques that recreate the unique features of the Moon's craters in a piece that is true to its inspiration!

Materials | Brass sheet + varnish antioxidant, portoro marble.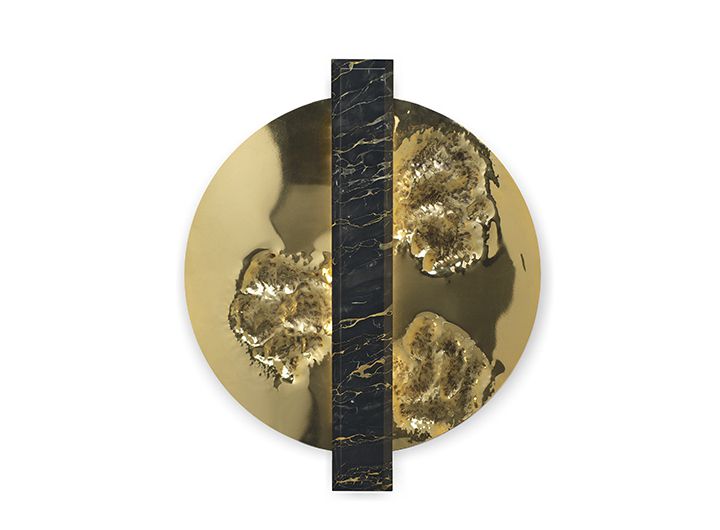 Launched internationally in 2016, BESSA is an Art&Design brand that prides itself on creating handcrafted high-end products inspired by the past. Designed and produced in Oporto - Portugal, BESSA recovers techniques of craft production to unique pieces and brings back the charm of ancient times, through a new interpretation.
''Our exclusive work recreates feelings and stories of other times that seek to build a perfect past. A past full of exciting memories, inspiring feelings of nostalgia.''