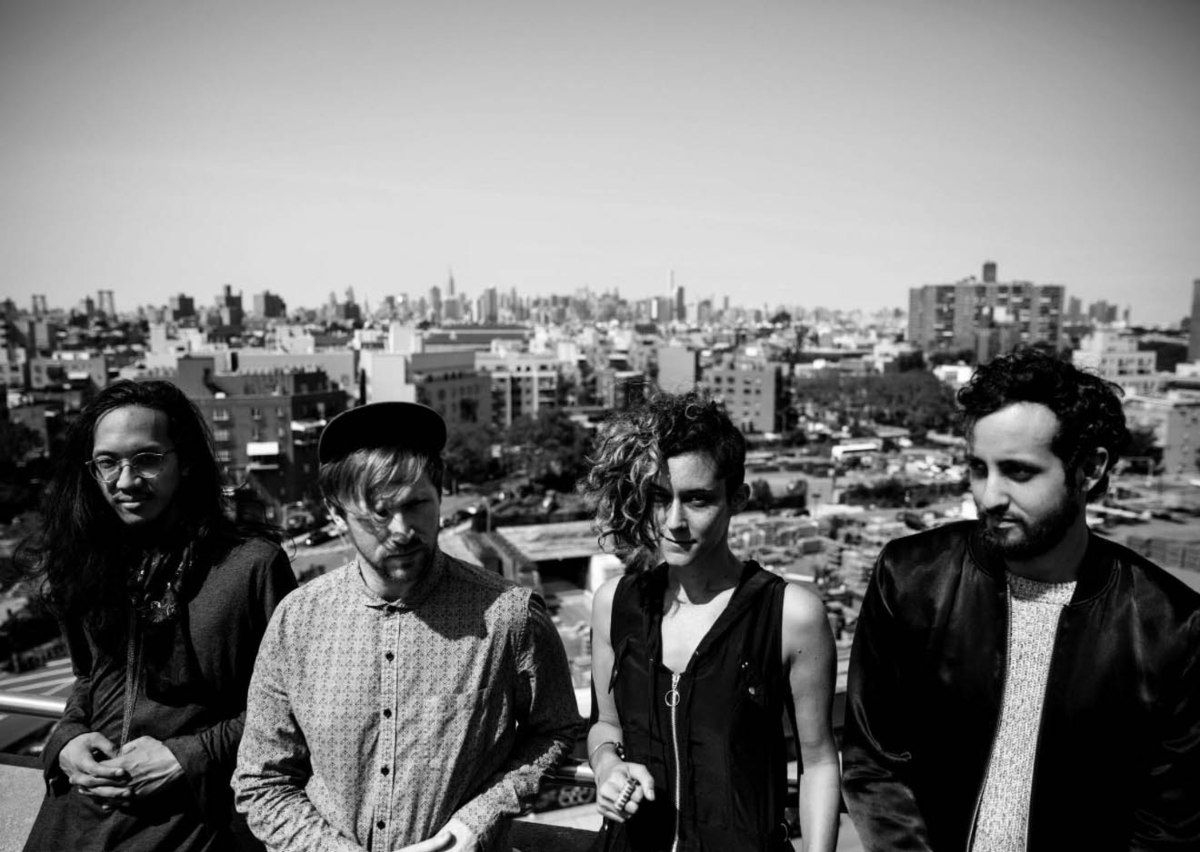 Brooklyn art-pop quartet Iris Lune return today with their latest whimsical electro-pop gem "Lost In Chatter," a burst of plush synths and ornately orchestrated percussion, anchored on frontwoman Ella Joy Meir's glittering alto, whose roots are in Middle Eastern and Israeli folk music (think Little Dragon meets Deerhoof). Equally as inspired by Bjork & by Salvador Dali, the alt-pop concoction is a potent one.
The etymology of their moniker draws from Greek mythology (Iris being a messenger goddess, from sea to sky she links the gods to humankind) and the celestial (with Lune symbolizing the moon, the solitary source of light in the dark space). This overworldy sensibility can also be traced in their lyrical inspiration, with their latest "Lost In Chatter" written as an ode to the final chapter of Lewis Carroll's vivid & gloriously surreal Alice In Wonderland. "It's about being drowned by all the noise around you, by all the peripherals," says frontwoman Ella Joy. "It's about awakening and realizing that there is so much wrong around us."
After recent shows alongside fellow Brooklyn alt-upstarts Mt. Wolf & Keenan O'Meara, Iris Lune are next eyeing the release of their sophomore EP Lost In Chatter, set for Nov. 28 via AWAL.