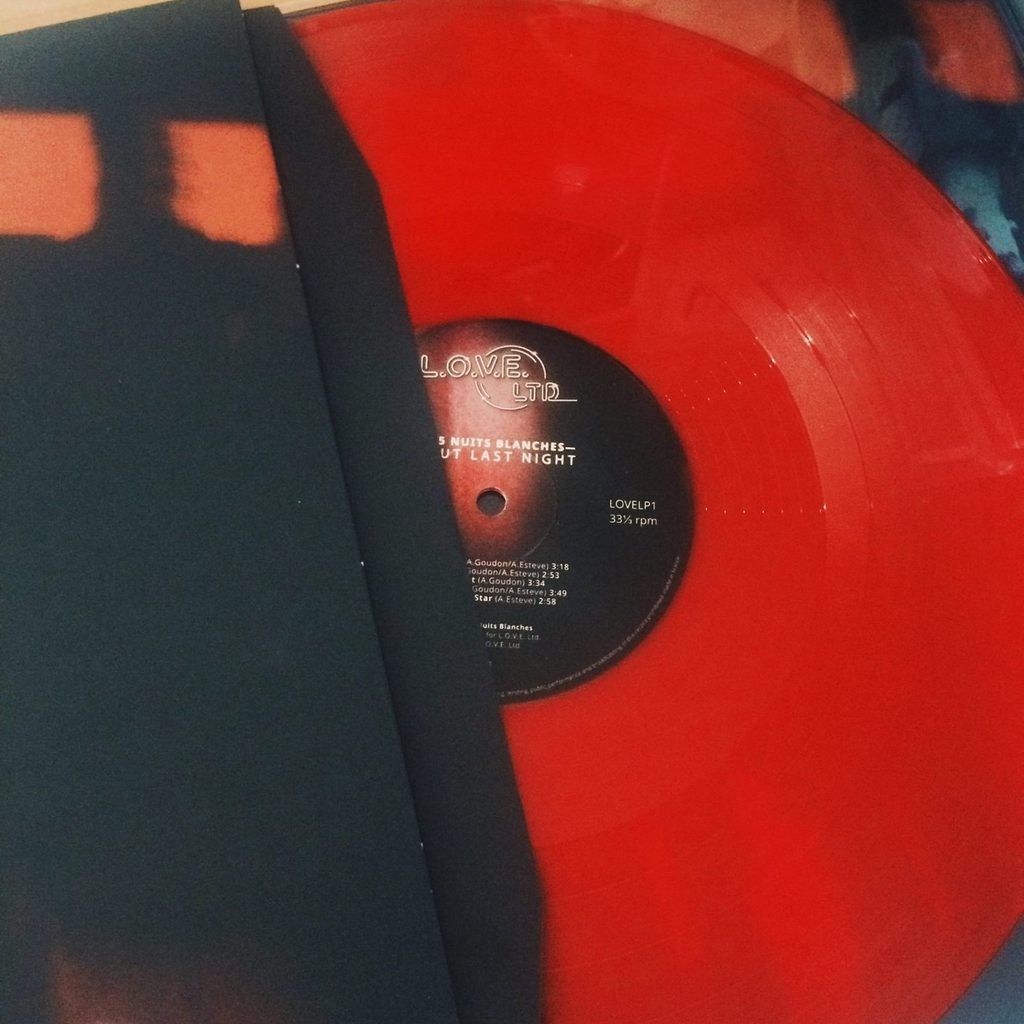 Alt-electronic duo 3615 Nuits Blanches unveil new remix album 'ABOUT LAST NIGHT. 3615 Nuits Blanches - About Last Night (Long & Alternative Versions) available on December 15th via L.O.V.E. Ltd.
The Parisian duo gets just in time before the end of the year with a last (re)touch on their first album. Consider this as a final 2017 Holiday treat. When About Last Night, their first LP was released last March, the duo received a lot of requests for longest and club-friendly versions. "People were saying that some of the tracks would work great on the floor, but they needed a longer intro, a build-up, etc", they say. That what motivated Antonine & Arnault to work on a brand new version of their album, with another vision in mind. "We have always been fans of extended and dance versions of disco and new wave records. Tape-delay'ed vocals, big breakdowns, the track is there, but different at the same time". And that's what the two of them have been doing this last summer; deconstruct, edit, loop, extend, re-build. "It was really fun to work on these. As it's not remixing as the word is now used but as it was done 30 years ago. Keep the essence of the song, and make it work in a whole different way". Like an imaginary Goldfrapp tune extended by Shep Pettibone, or John Jellybean Benitez doing a dub version of a Chromatics' track, these new versions work well everywhere. Especially in the clubs.
3615 Nuits Blanches is Parisian duo Antonine and Arnault. After a handful of singles and covers, they released their «About Last Night» first album on March 2017. The pair has been working together since 2015, recording demos and finalising tracks. Mostly at night. Before that, Antonine released a couple of EPs and covers with H1987 and collaborated with neo-soul Pacific Shore act, amongst others. Arnault also known as Douze, is mostly known for collaborations with Alan Braxe & Kris Menace, while remixing for the likes of Sally Shapiro, Simon Lord (Simian), Robin Thicke, Holly Johnson (Frankie Goes To Hollywood) to name a few.