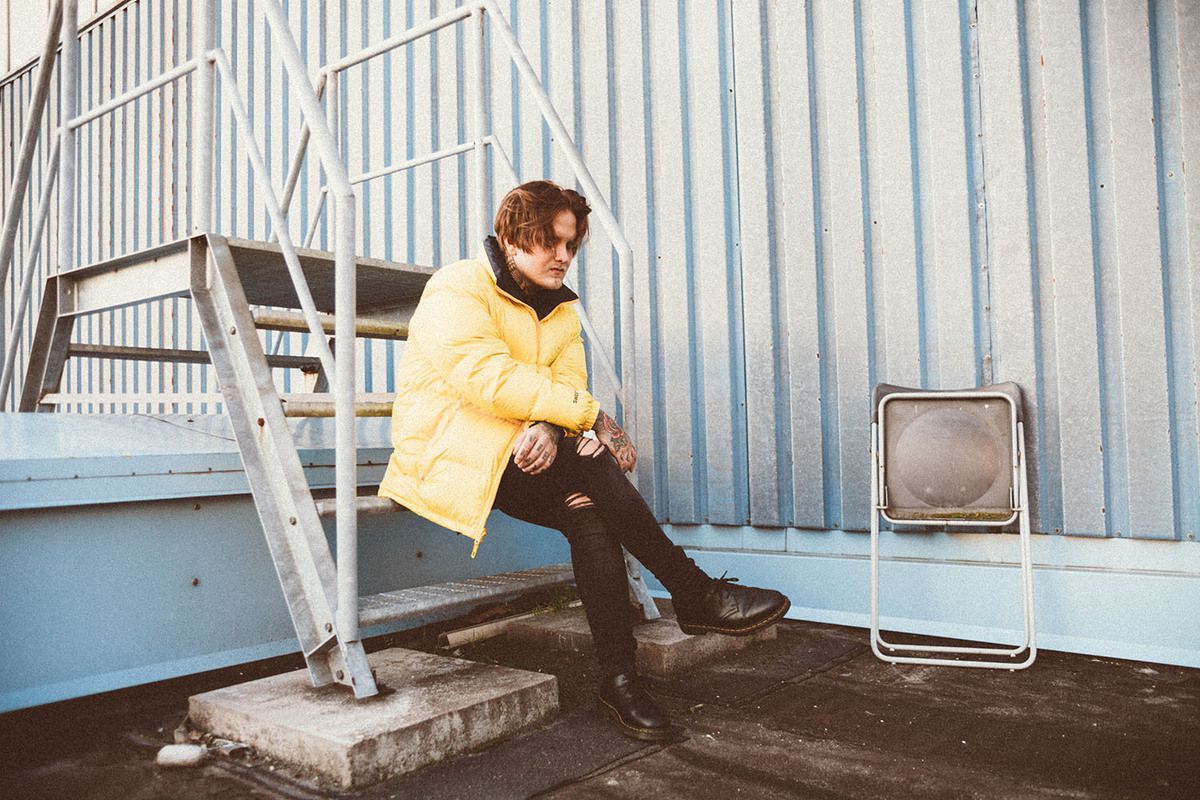 The Finnish hip hop figure View has just dropped a new single 'Do it again' on The Line of Best Fit, ahead of the debut LP ''Leave A Comment'. His underground approach to hip hop has seen him rising to prominence alongside fellow Finnish collaborators Noah Kin and Paperi T, whilst the 25-year-old's intoxicating swagger and confidence has been recently tipped by The 405 and Huck (who compared his smooth, sensuous style to Frank Ocean).
View, AKA 25 year old Juuso Ruohonen, proffers a confessional, confident debut album, 'Leave A Comment', out today 17th November via VILD Recordings. The Helsinki-based wordsmith has already made waves in his home country with his own brand of murky, intoxicating beats and cutting lyrics. Favouring minimalism and low-toned sounds, View focuses on underground, personal issues such as depression and identity, giving his music an authentic element of realism and truth. In 2015 after the promise of his breakout EP, 'Avalon', whose LCMDF-team up track 'Lace' received international exposure thanks to coverage from The 405 and The Line Of Best Fit, a fuse was sparked, and it looks like this fire is now raging.

Following on from the release of the hard-hitting, 'Trippin' Sober', and softer, more intimate gems 'Deeper (Bitch Leave a Comment)' and 'Say It Again' which are centered around laid-back vocals by Ronya and Kasmir, View's debut LP demonstrates the multi-talented artist's ability to switch up his sound to capture a spectrum of genre and mood. Grime, hip-hop, ballads, dub step; it's all present and crafted so exquisitely that it triumphs at every hurdle. On opener, 'Do It Again', View swaggers onto the album with a confidence that is unprecedented, spitting, "I've got layers on my soul and now you knowin' that I ain't lying...". Complimented by fellow hip-hop artist Binyam, the track sets the bar high for the record which is echoed by pensive and vulnerable tracks, 'Pour Me Up' and 'Hindenburg' - touching on themes of mental health and fame/money (issues fundamental to View's zeitgeist).

In conjunction with the release of 'Leave A Comment', a 3-part music video will be released promoting 'Do It Again', 'Burn Slow' and 'Bad Habits'. Like most of View's previously released videos, we can expect visually-heavy, dark scenes mirrored by the track's lyrical substance. However, given the heavier, electronic and dub step-inspired tracks, 'Burn Slow' and 'Bad Habit', Joonas Laaksoharju and Matti Vesanen (previously worked with fellow Helsinki artists Lil' Tony and Trevor Deep Jr.) are expected to deviate from what we've seen before and cinematically showcase another side to View.

View will embark on a 10-date tour across Germany, Australia and Switzerland in February, beginning at One of a Million Festival in Baden, completing dates at Milla in Munich and YUCA in Cologne, before finalizing the tour in Vienna. With a powerful debut effort under his belt, 2018 looks set to be the year for the breakout Finnish rapper.
>>> stay tuned via: facebook.com/viewhki