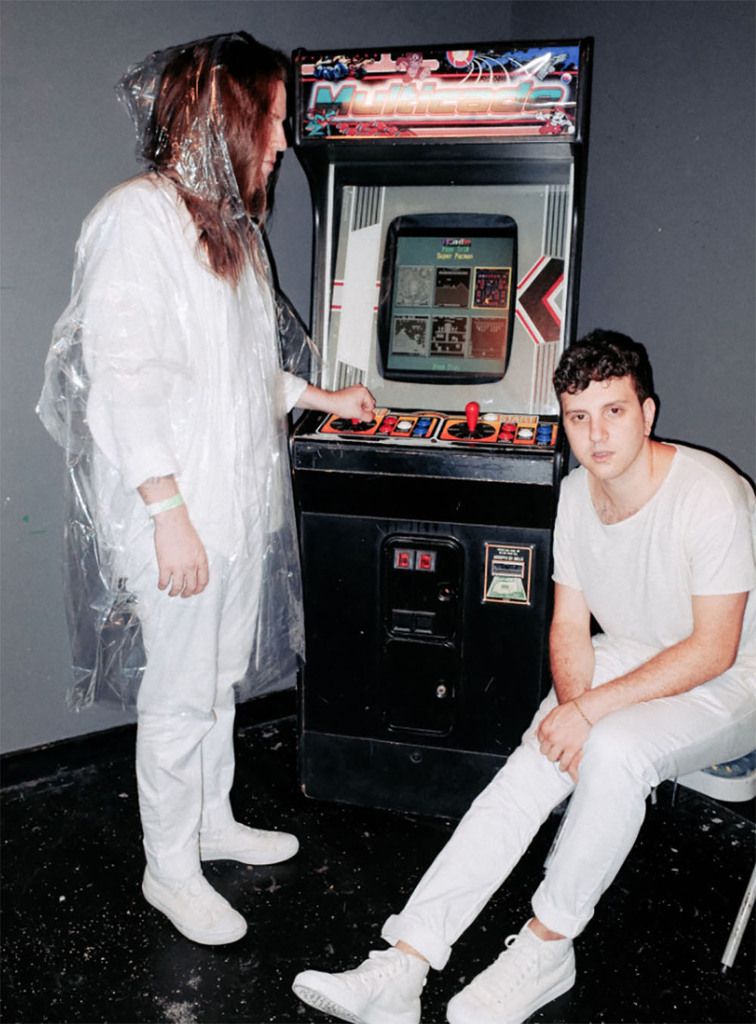 Nomadic alt-rock duo Foreign Air shares new single "Chakra Daemon", that you can listen juste below. Press play and enjoy nowwwww !
"Trying to be, trying to be the brightest star," slurs Foreign Air vocalist Jesse Classen through a heavy reverb cloud on the nomadic alt-rock duo's latest overcast gem "Chakra Daemon," which pulses with a tightly woven web of electric guitar over a tenacious beat. The group's darker, more potent sound comes on the heels of a 2017 full of milestones for the fast-rising buzz band-turned-tour warriors, who, following the release of their breakthrough EP For The Light (over 15 million Spotify streams), a Nike synch, and dates with Phantogram, Aurora, BØRNS, X Ambassadors, Kevin Garrett, and Lewis Del Mar, hunkered down with producer Phil Ek (Fleet Foxes, Father John Misty, The Shins) at ElectroKitty studios in Seattle to shape their crisp new crop of nefarious, metaphysical anthems for their forthcoming debut LP set for 2018.
Inspired by heady subject matter such as evolution and bio-mechanics, "Chakra Daemon" also pulls from an unlikely source -- the ubiquitous email bounce back bot "Mailer Daemon," in a comment on how so much of one's daily routine is heaped in negative, harmful energy. As the track reaches its descent of a bridge, a swirling cosmic web of sonics blooms to pull listeners back into the insistent grip of its post-apocalyptic hook: "I never had a chance, I just never cared / it's getting darker now in the morning, I don't think the sun will rise today."
"We as humans are constantly looking for a connection. However, more often than not we fail to find that connection leaving one to feel lonely or even invisible at times," Jesse explains. "As humans slowly begin self evolving by integrating bio-technology, I imagine one day there will be a Chakra Daemon. This will be like an artificial subconscious. An enhanced intuition. Beyond the obvious implication of keeping us out of danger, I think it will also play a role in navigating us through relationships both platonic and romantic."
The duo, who also just wrapped a short stint supporting Bishop Briggs, will begin a co-headlining run w/ D.C. electro-pop act SHAED on Nov. 30 in Chicago.
> more via the official facebook page of the band: facebook.com/foreignair/
> more great tracks to discover via Music-Tracks