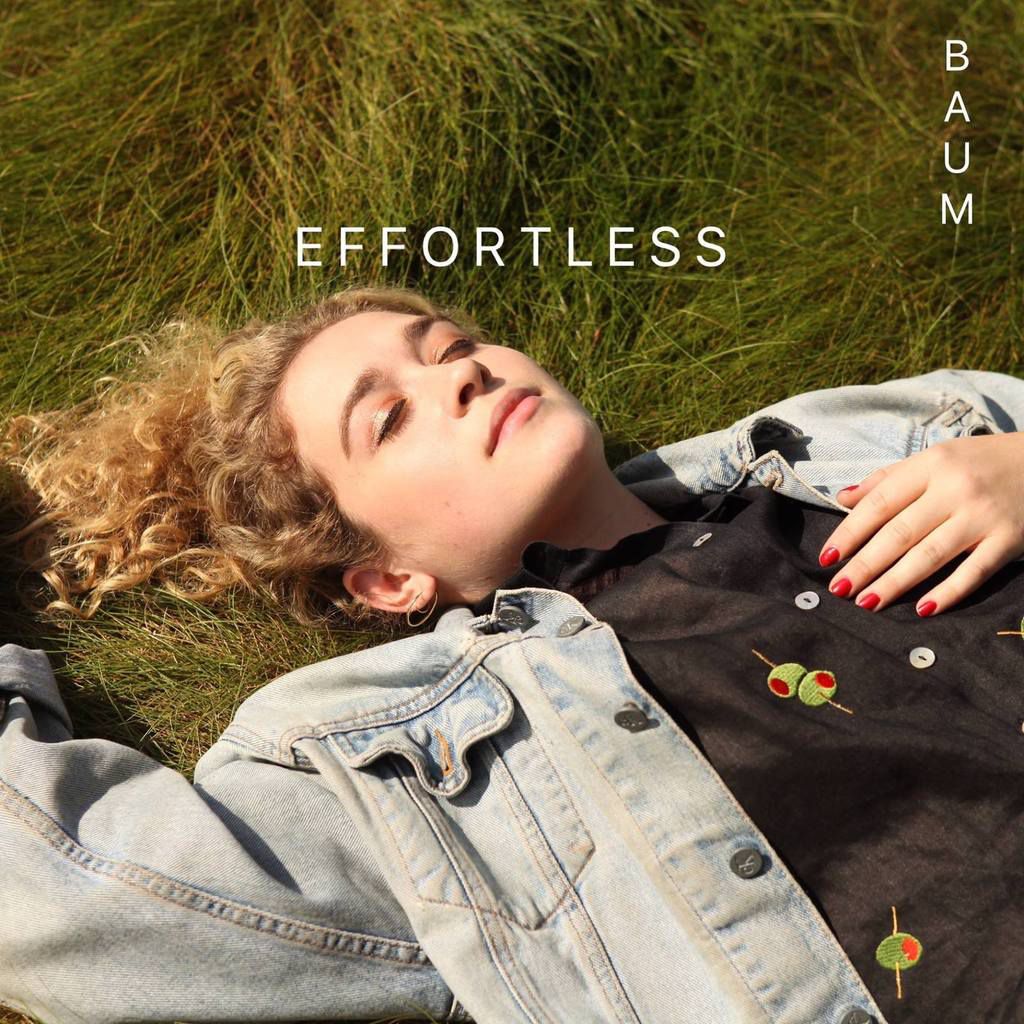 Los Angeles based sly pop-rock storyteller BAUM returns with her latest confessional bop "Effortless." The track finds inspiration in the romantic pitfalls of a close friend of the singer-songwriter (née Sabrina Teitelbaum), who was cheated on by an ex-beau, an "awful dude," says the burgeoning talent, adding, "I saw him do it and it broke my heart." The track unfolds as a coming of age story written from her third-person perspective, which unravels into a sonic monster of a hook that serves as a catalyst for the moment that sadness turns to vengeful anger, as she spits: "You gave me gave me life hell, everything but honesty and honestly you'd fuck me by the grave if I came to you half dead, if I came back to you with this blow to the head."
"I woke up the next morning and went to the practice rooms at USC and wrote the song on piano. I wrote the verses first and it was going to be a sad ballad - my interpretation of her experience and how she was feeling," she reveals. "Then I got to the chorus and just got so wildly angry and that tempo change and scream thing came out. I guess I turned the song into how I wanted her reaction to be: empowered, focused more on her anger than her sadness. I wanted her to realize her own strength and self-worth, so I wrote that into the song."
BAUM describes her style as 'natural grunge' and her sound pays homage to her affinity for old school rock music, with her gritty-soulful howl falling in the legacy of retro icons like Janis Joplin and Stevie Nicks, to modern day counterparts like MUNA and HAIM. Hailing from a family of five siblings, BAUM strives to set an example for her two sisters through her music and lyrics, aiming to encapsulate her experiences as a young, queer woman in the most honest way possible.