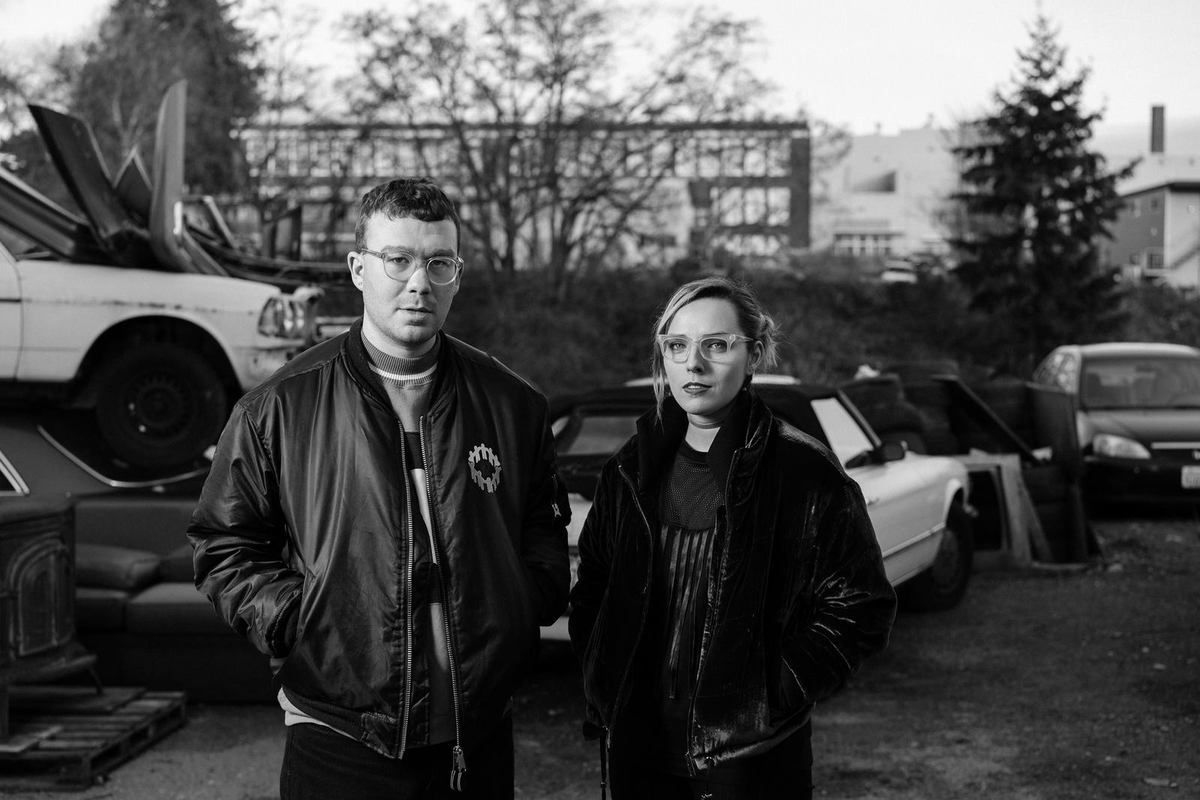 Experimental pop duo FKL (Joe Gillick and Sage Redman) first met while studying at London's prestigious arts school Goldsmith University, also the alma mater of James Blake and Katy B to name a few. Joe was a kid from South London while Sage had traveled across the ocean from her hometown of Seattle. It was there they met on the first day of classes and immediately started their Transatlantic collaboration.
Written over the last year, the ten-track LP is a chronicle of their experience moving from London to Seattle. From Funktionslust, Joe and Sage opted for FKL, a shortened version of their previous moniker that is in a way, a reflection of the changes they've gone through in their personal lives. The LP was co-produced by Tim Goldsworthy (DFA, Massive Attack), who first met the pair after playing one of their Orphan. club nights. After hearing the anxiety-ridden track "1-800," it was clear that they shared a common musical vision. "He was initially drawn to [the track] because it reminded him of 90s parties, listening to Nightmare on Wax's "Biofeedback," FKL says of the meeting. "Skyping and sending tracks back and forth, he would inspire us with stories detailing the imperfections and triumphs of artists we deeply admire. Whether it was hearing of Anohni's self-consciousness on the Hercules and Love Affair album, (where she made some of the most beautiful music ever to be recorded!) or hearing about The Rapture's reluctance in transitioning to their 'Echoes' sound, one that when they finally embraced, made a mind bending album."
Press play and enjoy below. Stay tuned via the official facebook page here.