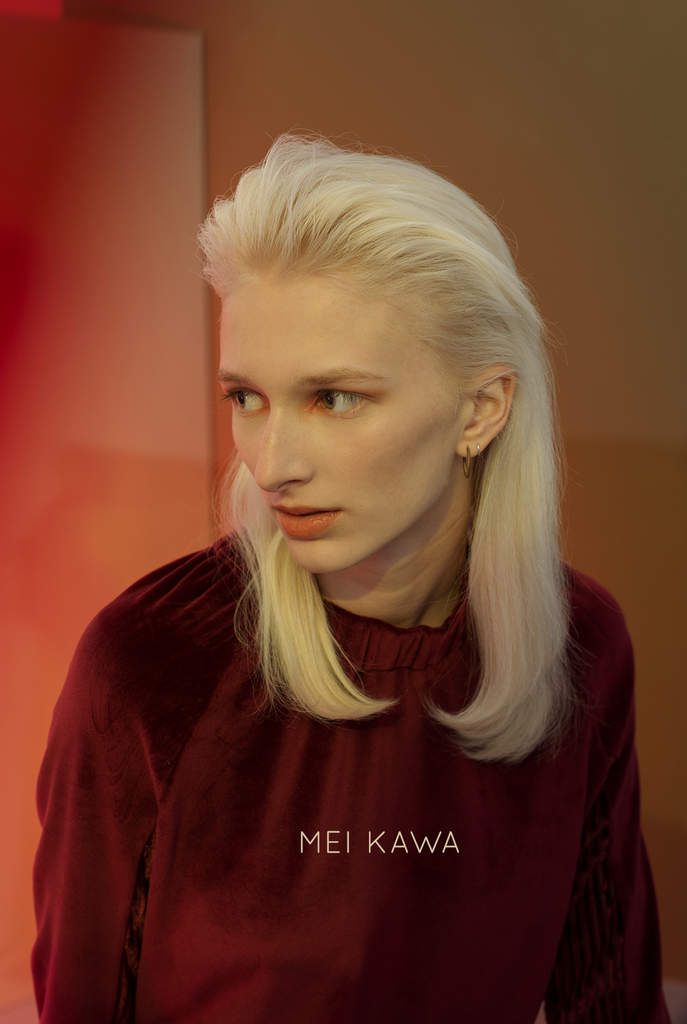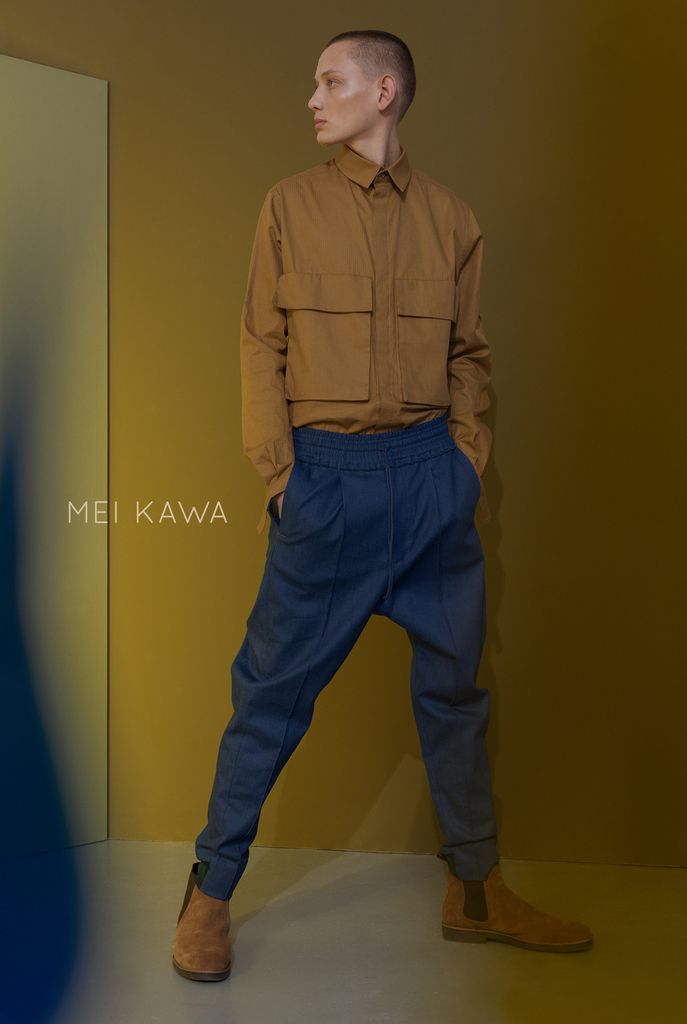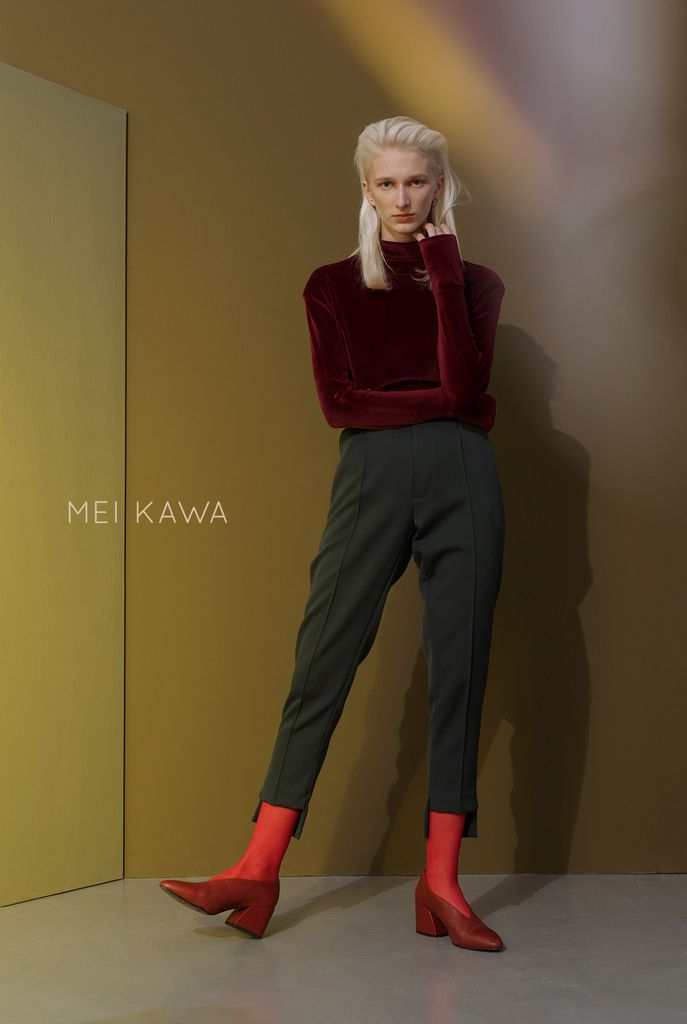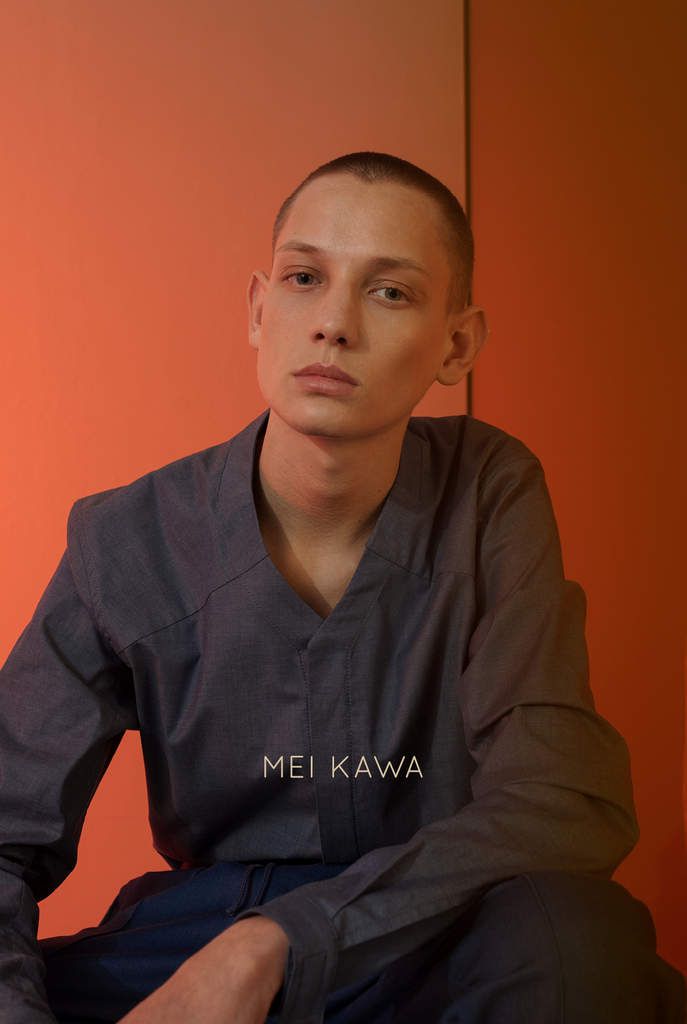 MEI KAWA winter 2017 'Suburban Melancholy' campaign
The MEI KAWA winter 2017 is a special festive collection featuring elegant pieces with a quirky twist. The campaign photos evoke the atmosphere of a surreal Christmas party in a Finnish cultural center – the scenes are filled with winter melancholy and festive lights ever-present in the early darkening days. The campaign draws a lot from the Finnish filmmaker, Aki Kaurismäki's movies where tough looking guys meet peroxide blonde femme fatale heroines in a suburban environment.
The luminous materials are paired with pale details: the strange combinations purposefully lessen the glamour. The loose fit garments and the soft materials are the result of the brand's design ethos based on comfort and practicality however spectacular festive dresses and sensual, tight pieces can also be found in the collection.
Campaign credits:
Photo: PÉTER HENCZ
Photographer's assistant: ISTVAN JUHASZ
Hair: CSONGOR BOZO
Make-up artist: ERIKA MACSAI-BALOG
Models: JANKA KOVATS & ARON AT WAM Models
The Brand:
The Budapest-based designer Emese Kasza established the Hungarian fashion brand MEI KAWA in 2010. The phrase MEI KAWA is a play on the words that come from the name of the designer; in addition it means "Don't cry for me any longer" in Singaporean Mandarin. MEI KAWA is the one and only rendezvous of the female and male attitudes. The first part of the name, MEIKA with its tingling sound refers to female qualities. Soft graceful in appearance, showing refined taste and style. The second part, KAWA is about the men's side. It is dynamic and distinct, characteristic and elaborated. MEI KAWA's men and unisex collection combines the more strict, masculine structures with feminine buoyancy and playfulness.
MEI KAWA is consciously oriented towards natural and organic solutions. The garments are made of natural fabrics with extraordinary tailoring methods, which provide the wearer with practical and variable outfits. MEI KAWA is characterized by pure and minimalist design influenced by Nordic and Asian impressions.
MEI KAWA Winter 2017 Festive Collection lookbook