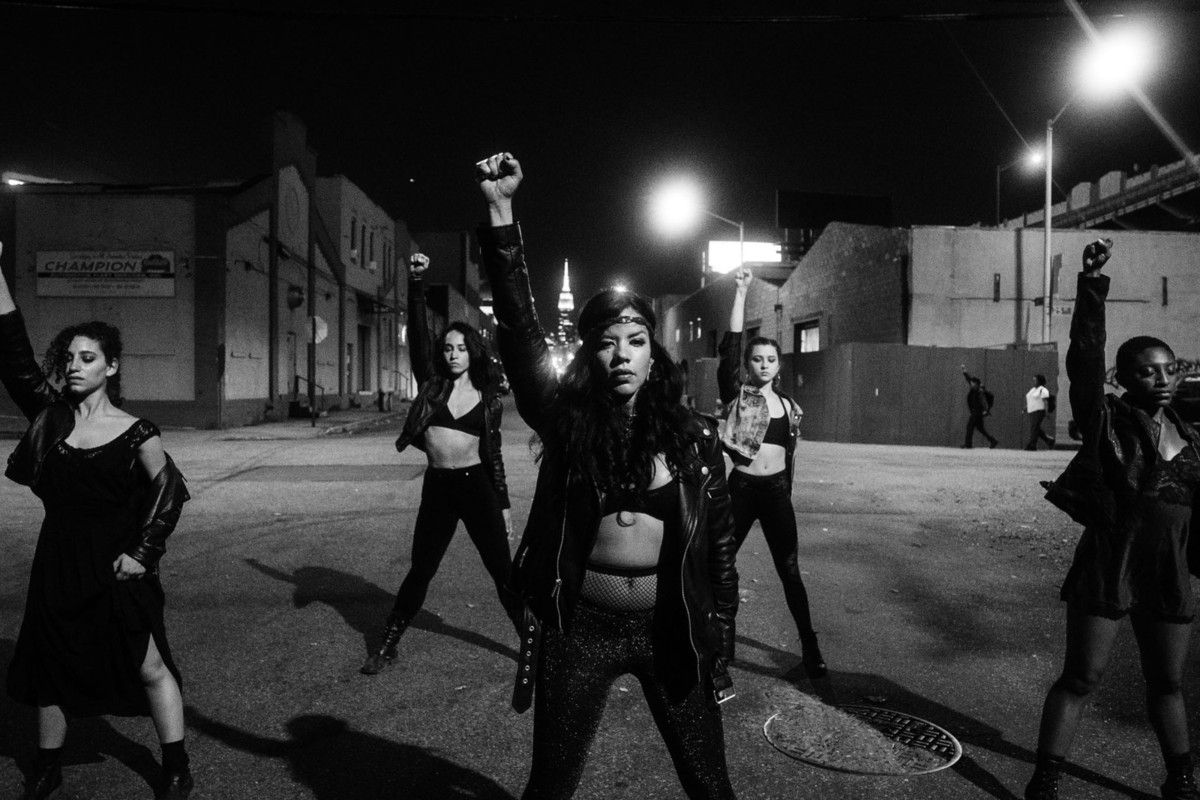 Roxiny reveals the music video for her latest single "The Lights." Co-directed by Roxiny and Rebeca Diaz, the black and white visual is an apt accompaniment to the powerful song. Penned as an ode to New York City after the Chelsea bombing last year, the song and the video clip is a call to arms to hold on to and love one another, despite circumstances that may suggest otherwise. The clip plays out as a journey through some of Roxiny's favorite spaces around the city, from train yards to abandoned spaces in Fort Tilden, to Dutch Kills Bar and Sunshine Laundromat in Greenpoint. It also features art by NYC artist Michael Holman, who was previously in the band GRAY with Basquiat.
As a singer/songwriter and women's rights activist, Roxiny is laying the groundwork for a new kind of counterculture femme, embracing her power and NYC-bred Dominican heritage. Roxiny is an artist who is unapologetically herself. In her music, Roxiny utilizes her full vocal range, hair metal-esque guitars, and repetitive lyrics to drive home her message.
The granddaughter of a revolutionary who helped mobilize against Dominican Republic dictator Rafael Trujillo during his brutal reign, Roxiny has immersed herself in the advocacy for victims of injustice and frequently leads music workshops for GEMS, an organization that rescues girls from domestic sex trafficking. Most recently, Roxiny teamed up with menswear designer By Robert James to hold a benefit show for Planned Parenthood.
Her debut solo single "9 Months" was the first snippet from her upcoming "Rituals" EP, which speaks to surviving a toxic, abusive relationship, and strives to raise awareness about violence against women in all forms.. Released this past summer, the track quietly moves into a full-blown anthem with Roxiny's feverish voice climaxing with hair-raising wails amidst a backdrop of pulsing synthesizers, snarling guitars, tribal rhythms, and primitive drum machines.
> more great sounds to discover via Music-Tracks