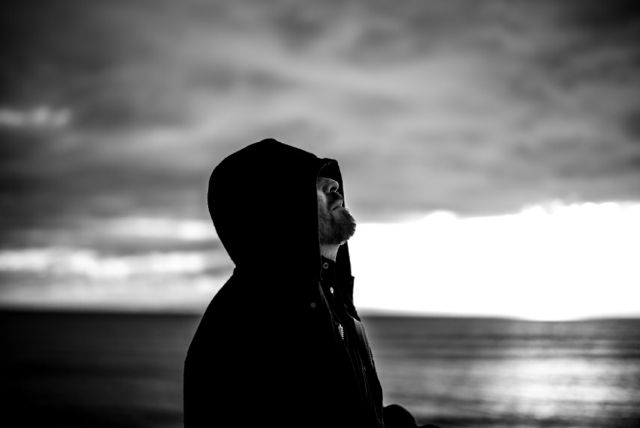 North Sea Navigator is a Bristol-based composer, musician, recording artist, and producer whose scores have been released on albums 'The Haunting' and 'Hope' for Felt Music. The eponymous 'North Sea Navigator' album for Felt is set for commercial release as debut solo album 'The Memory Clears the Space for What's Needed' (Blurred Recordings) in 2018, featuring guest vocalists Nadine Gingell (pka Lady Nade) and Jo Mary Butler, as well as guest spoken-word artist/actor Joe Shire, with remixes by Thought Forms (Invada Records), Antoni Maiovvi (Lakeshore Records, Giallo Disco Records, Not Not Fun Records, Data Airlines, Seed Records, Death Waltz Originals, …), award-winning composer/sound designer Timothy X Atack, and Robin Allender (Scissor Tail Editions, Dreamboat Records).
The original music and sound by North Sea Navigator & Timothy X Atack for Sleepdogs' 'Dark Land Light House' received critical acclaim. This visual and visceral science-fiction for theatre premiered at Bristol Old Vic in April 2016. Having answered an ad in NME for a singer, Paul Nash first met and collaborated with Nick Talbot in Assembly Communications, subsequently moving to Bristol in 2003 to join the original Gravenhurst (Warp Records) live 3-piece on bass, guitar, & backing vocals, and to form North Sea Navigator.
Having toured extensively in the UK and Europe with Gravenhurst, Paul left to concentrate on his own project, expanding North Sea Navigator to a live 3-piece with Charlotte Nicholls (Portishead, Crippled Black Phoenix) and Timothy X Atack (Angel Tech, Sleepdogs), subsequently self-releasing 'Alibis EP' and 'stunning debut album' (Rock Sound) 'Make the Blacklist'.
Expanding to a live 4-piece with Neil Johnson (Angel Tech), North Sea Navigator toured with Rose Kemp (One Little Indian Records). Paul collaborated with Kemp on the track 'Edward' (Silber Records) and Johnson on North Sea Navigator's 'timeless and fascinating' (Rock Sound) second studio album 'Among the Dead City'.
Currently in production is third studio album, 'Lights in Darkest England', which was recorded as a 4-piece.