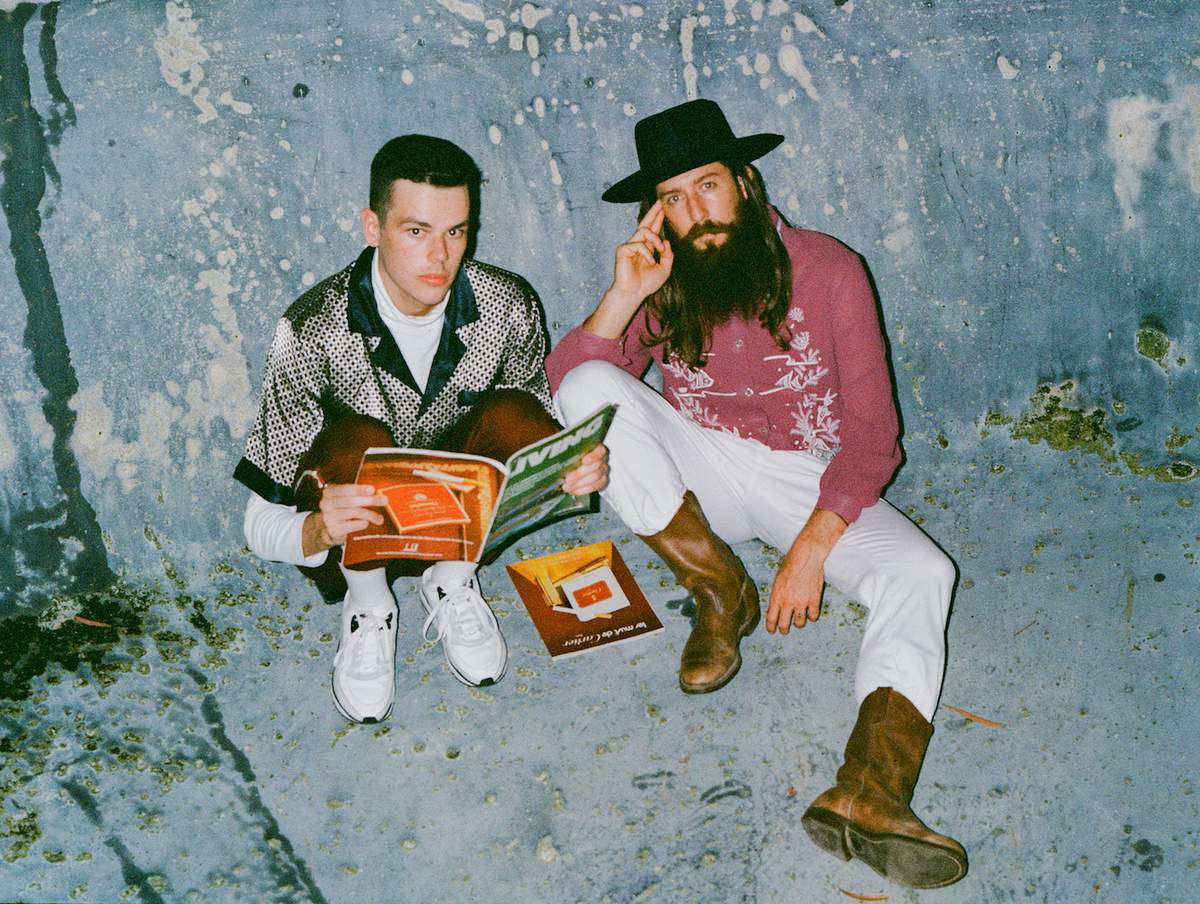 kicking off the year with an awesome new single 'hesitate' from one of the artist we like called Golden Vessel, which was co-written with his good friend (and frequent collaborator) Emerson Leif. Discover, press play and enjoy just below ! Years ago, 'Hesitate' began as a 30-second sample of Leif's voice, and always had this sense of possibility attached to it.
"I had loaded all these effects on it until the vocal sounded more like an organ. The sample always felt like it had possibilities, and I knew there was a song there every time I listened to it," Leif said.
"Hesitate came about from these old vocals and acoustic guitar loops that Caleb had recorded years ago. We dug thoseup and sampled them, and built 'Hesitate' around them. This is one of my favourite songs that I've ever made and it's kind of just been sitting on my laptop for over a year. I can't tell you how happy I am to finally get it out." – Golden Vessel
Golden Vessel and Emerson Leif have been friends for years, and Leif has also worked on a few of Golden Vessel's tracks in the past ('Control' & 'Tell The-Girl'), so it just felt right for the two to connect and work Leif's debut release. At the time 'Hesitate' was written, Leif's life was picturesque, yet the emptiness he felt and had always wrestled with, plagued him. This particular track was the beginning of a journey for Leif as he began to explore life's greatest philosophies, most notably the idea of God.
'Hesitate' will be available everywhere now including Spotify & Apple Music, and Australian fans can catch Golden Vessel in Brisbane, Melbourne & Sydney in February as he takes his recent 'Right/Side EP' on the road.
> more great sounds and videos to discover on Music-Tracks.