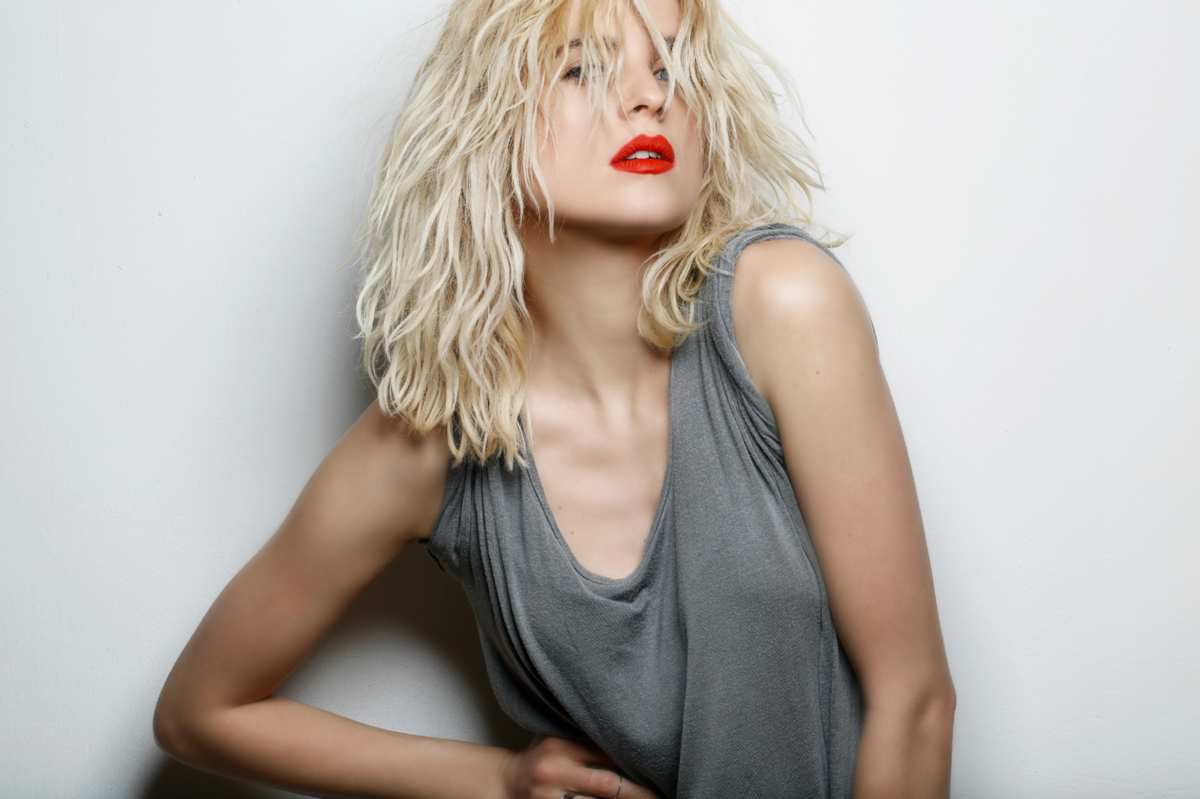 HollySiz returns with a second album, 'Rather Than Talking', after a tour with more than 100 dates across France, with festivals in England and a gold record. 'Rather Than Talking', is an invitation to turn every experience lived into a surpassing of oneself. For this second album, HollySiz is surrounded by his faithful team (Yodelice, Xavier Caux) and musicians from different universes (Adrien Gallo, Owlle ...). Dont wait, press play and enjoy the new video for the 2nd track of the album 'Rather than talking'. Fox ( see below) was the firs single of the LP/album 'Rather than Talking'. Hollysiz is the artistic name of the french singer and actress Cécile Cassel. Enjoy and stay tuned for more quite soon !
Hollysiz_Rather than Talking (tracklist):
01 Unlimited
02 Rather Than Talking
03 Karma
04 Love Is A Temple
05 Boy
06 Fox
07 I Will
08 High Tide
09 All About Now
10 Best Enemy
11 Cuban Mood
12 Bonus Roll The Dice
13 Bonus White Mistress
Director : Thibault Dumoulin / Production : Phantasm / Producer : Julie Mathieu / Director of Photography : David Foulkes / Steadicamer : Loic Andrieu / Choreographer : Caroline Bouquet / Dancer : Coline Siberchicot / Line Production : / Elsa Rodach / Post Production : Firm / Post Producer : Coralie Duarte / Editor : / Tianes Montasser / Sound : Schmooze / Mix : Sylvain Réty / Colorist : Nicolas Gauthier / Service Production : Family / Executive Producer : Nikita Bukowski / Line Producer : Daria Stepani / Coordinator : Alina Sharokhina / 1st AD : Vasil Belousov / Production Manager : Galina Merzlenko _ Victor Pomin / Casting Director : Aloha Kulieshova / Casting Assistant : Natalia Piskova & Anton Eryomin / Production Assistant : Roman Pavlenko / Location Manager : Nastya Graschenko / Taras / Art Department : Daniil Dubrovski / Gaffer : Valeriy Butkov / Playback : Alex Gonyailo / Focuspuller : Kostya Ovcharenko / 1st AC : Alex Demchenko / Wardrobe Stylist : Galya Sokolovska / Make up : Dasha Taivas / Chaperones : Katya Oliferovska _ Rimma Mareychenko / Choreographer : Yulia Sahnevich / Actors : Anatoliy Ganzha, Ivan Voronenko, Galina Svyata, Pavlenko Vadim : Extras : Mykytyuk Marina, Savchenko Karina, Satsyuk Mariana, Koreugova Oksana, Slivinska Tatiana, Steshenko Olena, Kornienko Valentina, Losa Svitlana, Bozhko Svitlana, Tkacheva Lada, Akchurina Viktoria, Lihatska Larisa, Kayumova Nadia, Kosachuk Alina, Masna Inna, Talakova Svitlana, Gavrikova Valeria, Kalashnikova Olena, Vinokurova Tatiana, Ignatchenko Alla, Ordinskaya Milena, Barnosh Natalia, Rybposhapko Alyona, Demianenko Viktoriya, Leushina Veronika, Soloviyeva Evgenia, Puchinya Olena, Domanenko Marina, Balyoha Valentina, Prokidyancik Yulia, Skrypnik Margarita, Romanova Yulia, Pavlenko Irina, Korol Ganna, Halay Alina, Kirmach Svitlana, Kiyan Lyudmila, Turik Anastasiya, Vishneva Olga, Borisenko Tatiana, Kurovskaya Viktoria, Vosyanovich Maya, Bessarab Oksana, Brovchenko Natalia, Miruzhenko Maria, Trunina Natalia, Vasko Olga, Boyanova Vika, Pigul Valeria /
> more news via the official page www.hollysiz.com
> other great sounds and videos to discover on Music-Tracks.