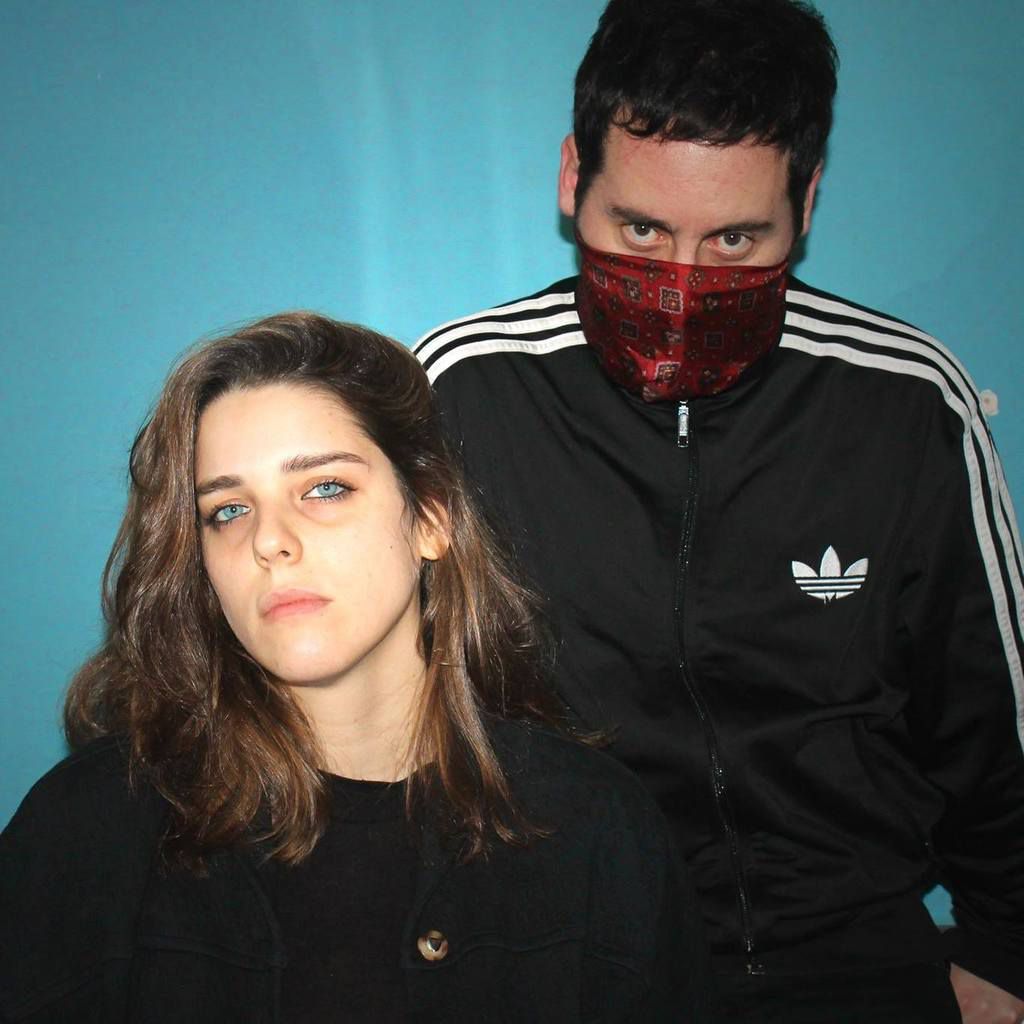 Check Barcelona's post-punk duo SDH (Semiotics Department of Heteronyms) new EP 'Tell Them' out via cult Italian dark-wave label Avant! Records this March.
Active organism of study of the signs of fictions that embody individuals in contact with other individuals. SDH (Semiotics Department of Heteronyms) is the new project of two key figures of the synth-wave/industrial scene of Barcelona. Andrea P. Latorre and Sergi Algiz, founders of the C¯njunt¯ Vac̯ label and also in the post-punk band Wind Atlas, unveil a new act more oriented towards pop music.
SDH is change, alteration, distortion, metamorphosis. Their synth-pop songs, sprinkled with EBM and techno, are mysterious, obtuse and suggestive. The project seems to revolve around the idea of fiction. What is the language of feigned personalities? What is fiction? An individual is one and another, is liquid. It is physical. Incarnating someone is doing it in a corporeal way: making it flesh. Conceive: everything is real: reality does not exist. How is a fiction embodied?

With only two songs published, they have already supported artists such as Marie Davidson and Merchandise and performed at the Swedish festival Kalabalik PÂ Tyrolen, one of the reference festivals of the darkwave scene. Three-track digital (only) EP Tell Them is out on Avant! Records March 2 First, self-titled full-length album will be released by Avant! as well in May 2018. Press play and enjoy just below ! stay tuned !
SDH -'TELL THEM' EP ( tracklist )
01-Tell Them
02-Abandon
03-Blind Guide