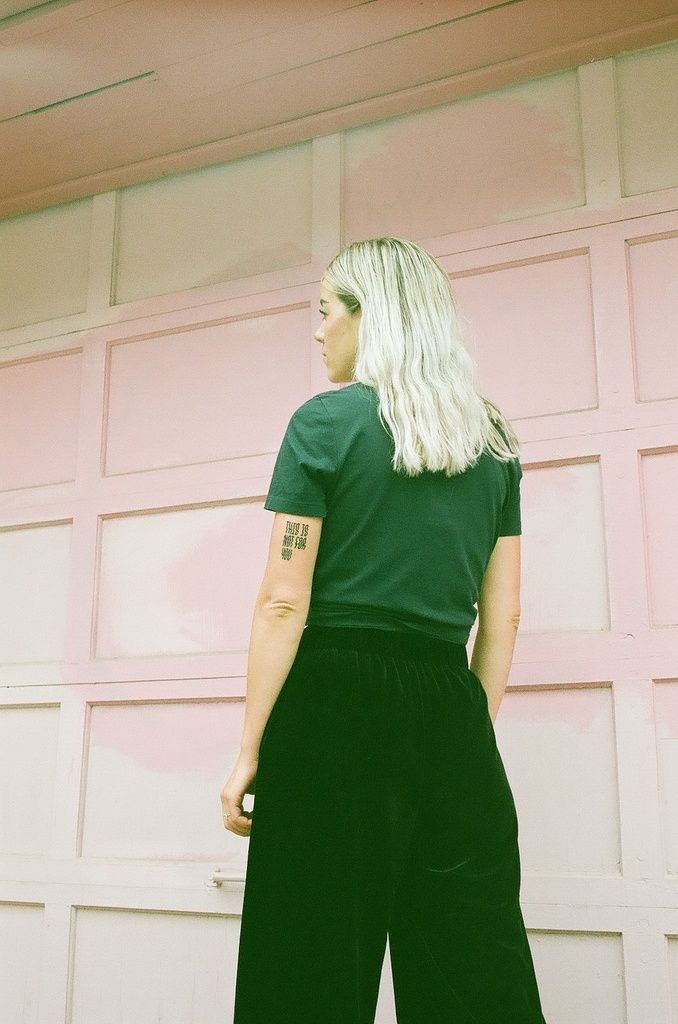 Lust can be a tricky thing and sometimes it's hard to find the right words to say when you're spiraling into obsession. That's where Hoodlem comes in. The Australian experimental soul meets future R&B upstart's latest single "Teenager" captures the feeling of youthful infatuation when you first meet someone. Hoodlem's soft-spun vocals coo emotively, "I wanna know you, I wanna know all about you, lay your teenage love on me," over crunchy and kinetic beats.
Now calling Toronto home, Hoodlem co-produced the single with fellow Australian artists GXNXVS and Yeo. "Teenager" is the second look and title track from Hoodlem's forthcoming EP due out later this Spring. The track follows the release of the BBC 1Xtra premiered smooth as fuck single "Funny Farm," a dark pop number powered by propulsive syncopated electronics.
"This EP is about falling in love with someone and all the feelings and challenges that come with that. The coming undone and the expression and the overwhelming sense of love and obsession and idolization and infatuation-the loss of normality and sense."