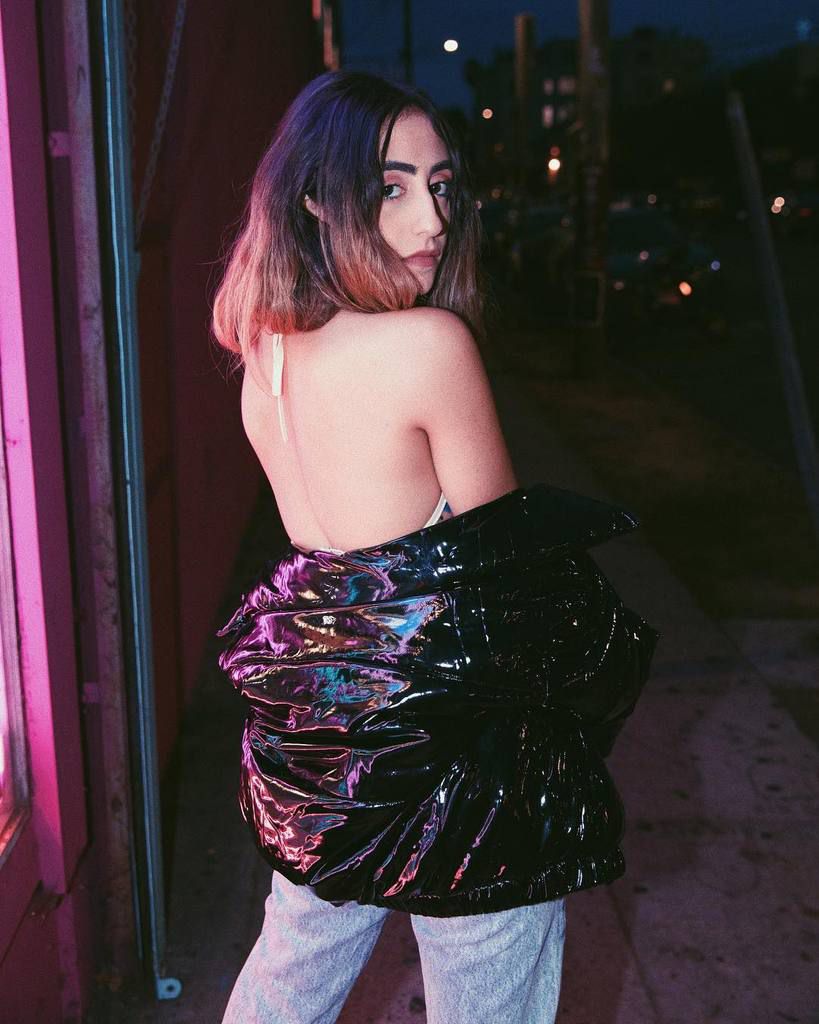 Check the brand new single from Los Angeles based indie/electro pop artist Disco Shrine. Entitled 'Up In The Air', the single features an infectious, climatic chorus and bright synths, with a driving electronic beat. The single narrates the struggle her parents faced when immigrating to America from Iran and is the perfect anthem for the current situation in America. Disco Shrine is also known as a sought after DJ and has toured extensively throughout the US. Press play and enjoy just below !
Jessica Delijani is the LA based, pop spark plug behind Disco Shrine. True to her tongue-in-cheek moniker, Disco Shrine makes music that plays around with the contrast between high energy electronic beats and sensual melodies. By embodying the mission of empowerment, Disco Shrine thrives off of being an outlet for listeners to be carefree, accepted, and liberated through dance music. Born in the San Fernando Valley, Delijani is a first generation Persian-American who grew up to her family hosting traditional Persian jam sessions. Spurred by her desire to join in on the party, Jessica taught herself guitar and banjo at the age of 16 and started writing/performing folk music.
After a few years of experimenting with "bedroom pop" at home, Jessica finally made her LA debut as Disco Shrine in 2015 and released her first pop EP, 'Soft Fur'. Her multi-dynamic project encompasses everything from songwriting and dance performances to DJing! After a few months of playing at all of the quintessential LA landmarks, Jessica became an official Lights and Music Collective DJ, touring all throughout the U.S. and performing at iconic parties like Dance Yourself Clean, Candi Pop, and Beyonce Vs Rihanna. If she's not starting the party on stage, she's helping to throw it off stage. Jessica hasn't always been in the spotlight, but started by working as a behind the scenes event producer, helping to throw various dance parties and festivals in LA and San Francisco. This love for bringing the community together through music is reflected in her high energy synth pop sound that is bound to get you grooving whether you're in the car or on the dance floor.