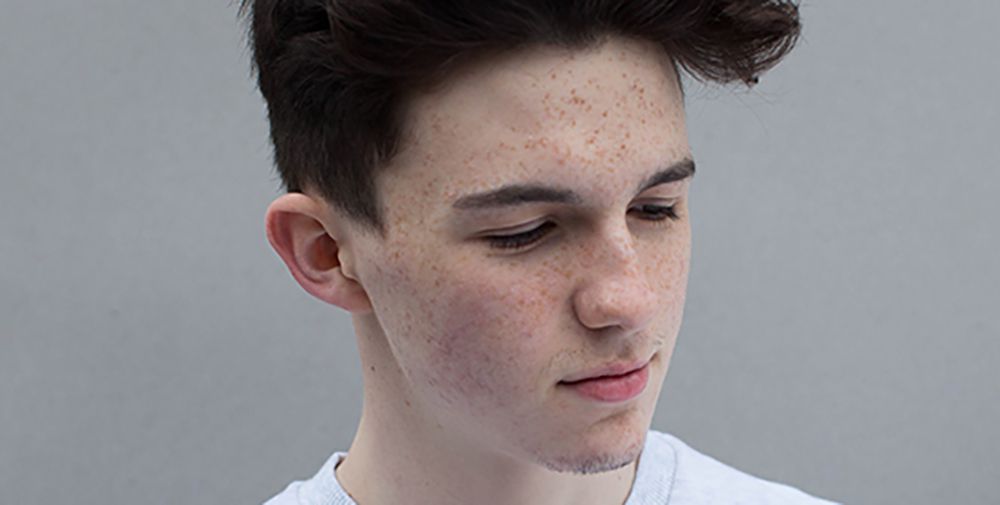 Petit Biscuit's music video for "Problems," featuring Lido, debuts today—watch it below. Directed by Tony Datis (Thom Yorke, Katy Perry, Skrillex), the Paris-shot video stars Lido and Petit Biscuit himself, the acting debut from the breakout French artist. Petit Biscuit's debut album, Presence, was released in November to widespread critical praise.

In support of the release the 18-year-old composer and producer will play this year's Coachella as well as select headline dates this spring in Oakland, Miami, Atlanta and beyond. In addition, Petit Biscuit will play his first-ever shows in Asia this summer, with stops confirmed in Malaysia, Indonesia and Japan. Furthermore, Presence has been nominated for Best New Album at this year's Victoires de la Musique, the highest musical honor in France. The awards ceremony will take place February 9, including a live performance from Petit Biscuit on French national TV.
Recorded over the course of the past year, Petit Biscuit—a.k.a. Mehdi Benjelloun—wrote, produced and mixed Presence completely independently, finding time between high school exams and sold out tours across the U.S., Europe and beyond. The album was mastered by legendary engineer Chab (Daft Punk, Air, Sebastien Tellier) in a nod to the forefathers of French dance music.

The new album is the first body of work from Petit Biscuit (\pə.ti bis.kɥi\) since the release of his debut EP featuring smash hit "Sunset Lover," released in 2015 when he was only 15 and streamed more than 400 million times.

A classically trained musician from a young age, Petit Biscuit plays piano, guitar, cello and more, and began experimenting with electronics to form his signature sound at age 11. Presence is heavily informed by his schooling, combining acoustic elements with innovative electronic production and his trademark vocal manipulations.
PETIT BISCUIT LIVE
February 1 Rouen, France Zenith
February 3 Bordeaux, France Metropole Arena, Electrika Festival
February 10 London, UK O2 Forum
February 27 Amsterdam, NL Paradiso
March 3 Grenoble, France Holocene Festival
March 19 Lyon, France Radiant
March 22 Lausanne, Switzerland Docks
March 30 Vancouver, Canada Seasons Festival
March 31 Edmonton, Canada Northern Lights Music Festival
April 15 Indio, CA Coachella Music and Arts Festival
April 18 Oakland, CA Fox Theater
April 22 Indio, CA Coachella Music and Arts Festival
May 29 Miami, FL The Ground
May 30 Orlando, FL The Beacham
May 31 Altanta, GA Variety
July 21 Kuala Lampur, Malaysia Good Vibes Festival
July 22 Jakarta, Indonesia We The Fest
August 17 Tokyo, Japan Sonic Mania
August 19 Tokyo, Japan Summer Sonic