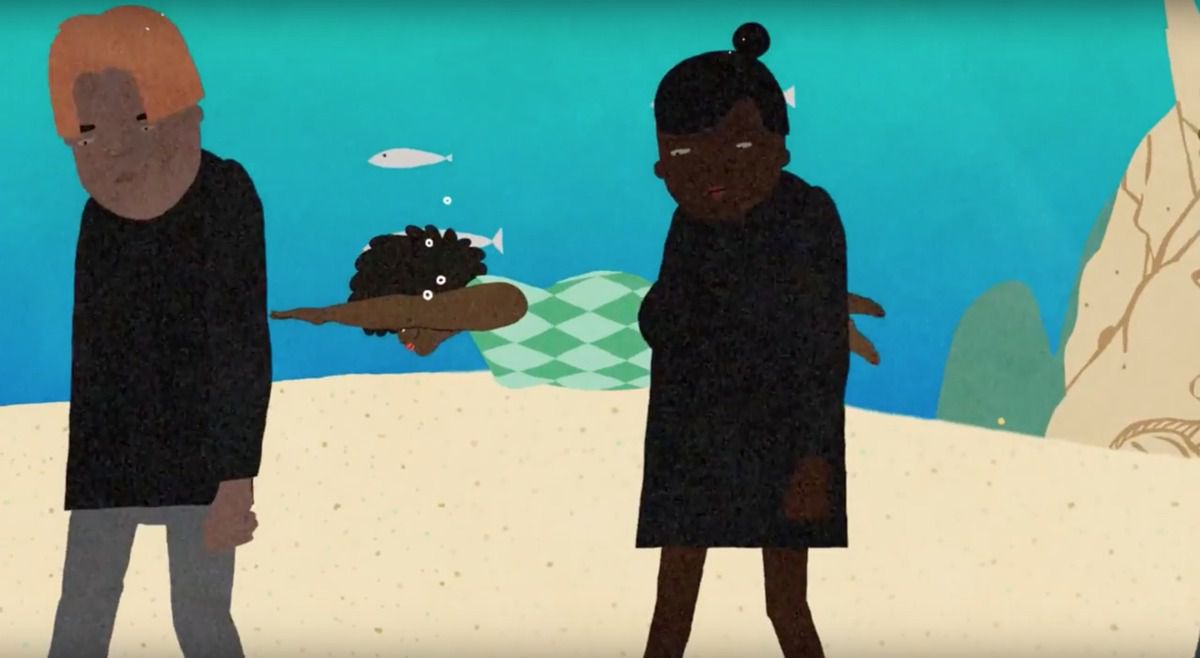 West London collective franc moody share new animated video for 'pheromones'! Press play and enjoy below !
They kick start the new year with a stunning animated video for 'Pheromones' directed by fashion photographer Crack Stevens and ex Boiler Room art director Mason London. Renowned for their hi-octane, immersive live shows, the group are also pleased to announce their next headline date @Oslo, London on 28th February 2018.
They detail the video: "We were so into what Crack and Mason had done for "Super Star Struck" we were determined for them to work on "Pheromones". We love the themes they have explored on both videos, it feels really inclusive and original, plus the pace and colours and the edit itself really enhanced the groove on the track. On this one, the idea of our heroine finding Atlantis, this mythical city, in a slump and magically bringing the good vibes and smiles to its citizens is what Franc Moody is all about. We pretty much left Akin and Joe to the work after seeing the initial idea. It's a rare thing to feel totally at ease with someone working on your project and also to be blown away every time you get sent an edit! The cohesion between their styles and our music creates something special that it's been an honour to explore again - and surely there will be more :)"
2017: a collective of like minded musicians led by Ned Franc and Jon Moody unleash their space-disco joints 'Dopamine' and 'Super Star Struck' bringing them to the attention of underground party and festival goers, and securing numerous track of the week accolades along the way including Clash and The Line of Best Fit. The guys explain the tracks: "We set out to combine the epic intergalactic funk sounds á la George Clinton with stellar bass n' drum grooves of Sly Stone with some of our disco and electronic idols thrown in. Super Star Struck's title describes the feeling of pure awe and wonder we sometimes get from any number of things, events or moments that are truly mesmerising, hypnotic and magnetic."
The collective's DIY approach and background running infamous warehouse parties in Tottenham inspired them to combine that raw, raucous party feel, with the slick and groove based musicianship of their heroes, creating the ultimate Franc Moody experience. They explain: "We want to keep this as inclusive as possible. From our records right through to the live shows, this is Franc Moody."
No less ambitious than it's predecessor, 'Pheromones', is about "attraction and reaction" and unmasks a disco-funk lineage conversing head on with more recent like-minded musical contemporaries. Reaching dancefloor-funk greatness, the track sees Franc Moody continue their foray forwards as distinctive producers, and as a band with an ever-burgeoning live reputation. Thrilling, hypnotic and as one one writer described it, "a hefty slice of inter-galactic space funk", Franc Moody are a force to be reckoned with.
'Pheromones' is available now digitally via all reputable outlets through Juicebox Recordings.