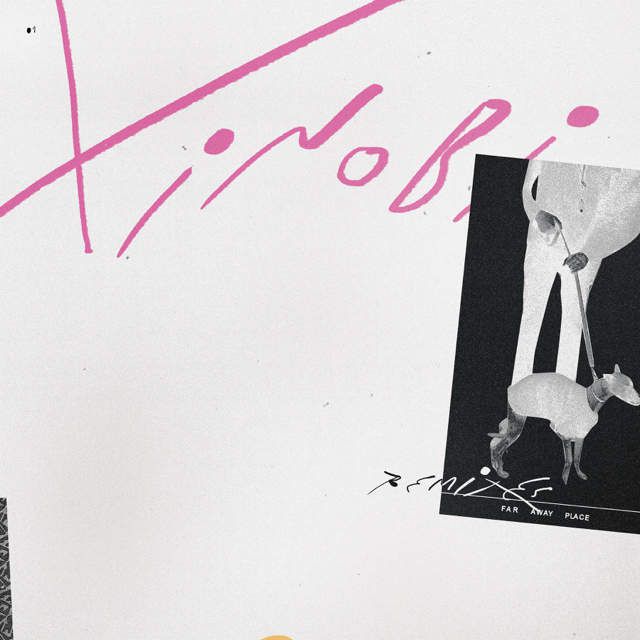 Man this is just pure Dope ! Acclaimed disco deephouse dj producer Bruno Cardoso a.k.a XINOBI from Lisbon, announces far away place remixes feat tensnake, pete herbert and jody wisternoff and james grant out 20th april via Discotexas.
Following the release last year of his sophomore album 'On The Quiet', an album of dance floor-focused stories about the transition of many electronic musicians from punk rock and skateboarding into house music and about how dance-music can be a field for social conscious awareness, 2018 will see Xinobi re-visit that albums big hit single 'Far Away Place' whilst expanding his catalogue and list of collaborators with the release of four incredible reworkings forming the 'Far Away Place Remixes' EP. Featuring remixes from Jody Wisternoff & James Grant, commissioned and released by hot influential label Anjunadeep, Tensnake and a couple of re-workings from Pete Herbert, these remixes will mark the first in a series of high-profile remixes, with further mixes of 'On The Quiet' tracks coming later this year.
Tensnake's first taste of critical acclaim came with the release of 'In the End (I Want You to Cry)' EP on the label Running Back in 2009. The EP was voted number one on djhistory.com's end-of-the-year list, and was the main driver behind Tensnake's breakthrough success. 2014 saw the release of his debut album 'Glow' which represented a milestone in a career which has traversed the world's greatest dance floors and earned Tensnake his towering reputation as one of house and disco's leading producers. His debut album featured an impressive range of collaborations including the almighty Nile Rodgers, three time Grammy-winning Stuart Price (AKA Jacques Lu Cont), Jamie Lidell, MNEK, Fiora, and more.
Mixing elements of house, Italo and disco into use a heady potion of dancefloor dynamite. Pete Herbert's reputation really took you off following his work on Eskimo Recordings as Reverso 68 Any (with Phil Mison) and as can LSB (with Baby G), while his solo material for Maxi Was Discs was the first original music he released under our his own name and is inspired much more by his day love of early house than get his previous output. Here he delivers a remix as well as a dub version of 'Far Away Place'.
After releasing a few solid ep's and two full lengths album's Xinobi has gained real recognition among established and well-known artists and opinion-makers, and his underground cult has amplified. What has followed is remixes, edits and reworks for artists such as Sbtrkt, The Avener, John Grant, Toro Y Moi, Nicolas Jaar, Riva Starr, Agnes Obel, Moullinex and Kris Menace and Tensnake, who here returns the favour, boding well for an equally exciting year ahead. Despite Xinobi's appetite for devouring various genres, there is a unique watermark and consistency to his output, due not least to his musical and arrangement-based skills. Together with his friends and work-partners Moullinex and Mr. Mitsuhirato he gave birth to the still-growing-influent Discotexas. Discotexas will release the 'Far Away Place Remixes' on April 20th.