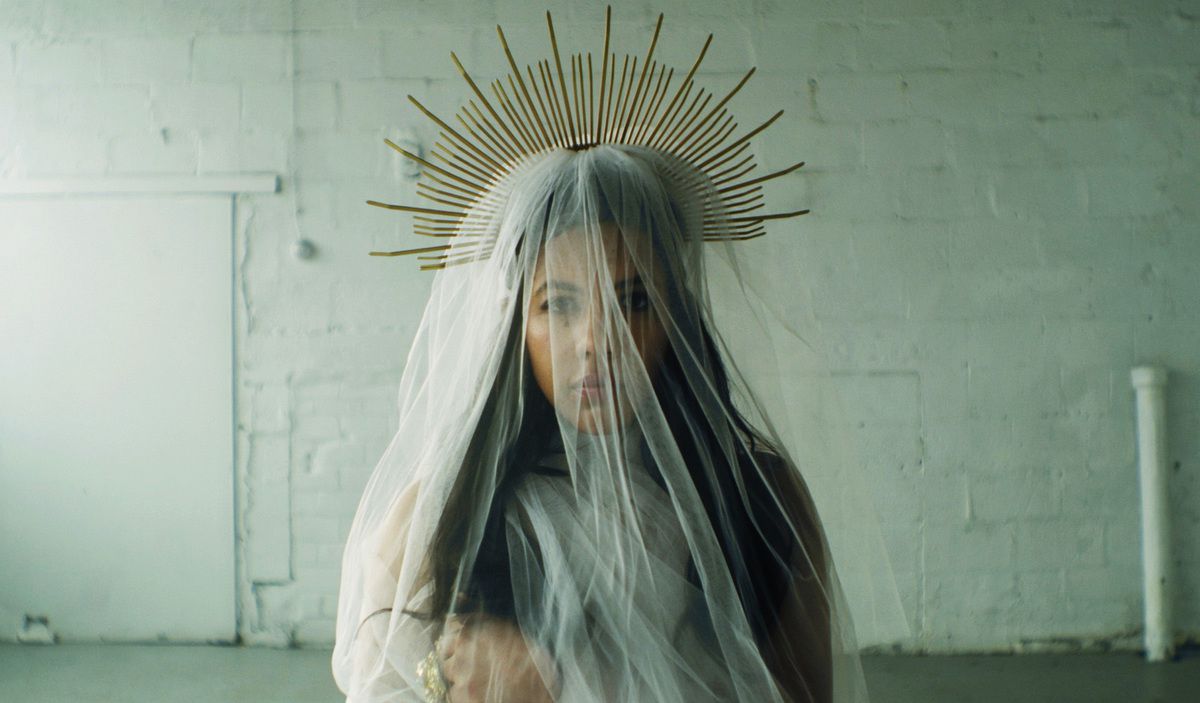 Dominican-american singer, Roxiny fires back with a lush, entrancing visual for the track 'Goliath', which she co-directed alongside her longtime beau Shan Nicholson, who also inspired the track.
"I co-directed 'Goliath' with Shan Nicholson, director of Rubble Kings. I wrote the song about him; it's about falling for the ONE, and it turned out to be a beautiful collaboration. Shan was inspired by the choreography from my live show. I really wanted to reveal that love is a force, and in many ways a beautiful ritual of trust and surrender. At the beginning of the video I'm blindfolded, but slowly he takes all my guarded pieces away."
In keeping with her riotous spirit, Roxiny also recently joined the Resistance Revival Chorus, a collective of more than 50 women who joined together to "breathe joy and song into the resistance, and to uplift and center women's voices." The outfit performed w/ Kesha at this year's Grammy Awards + recently played the 31st annual Tibet House US benefit at Carnegie Hall alongside Philip Glass, Angel Olsen, Dev Hynes, and Patti Smith.