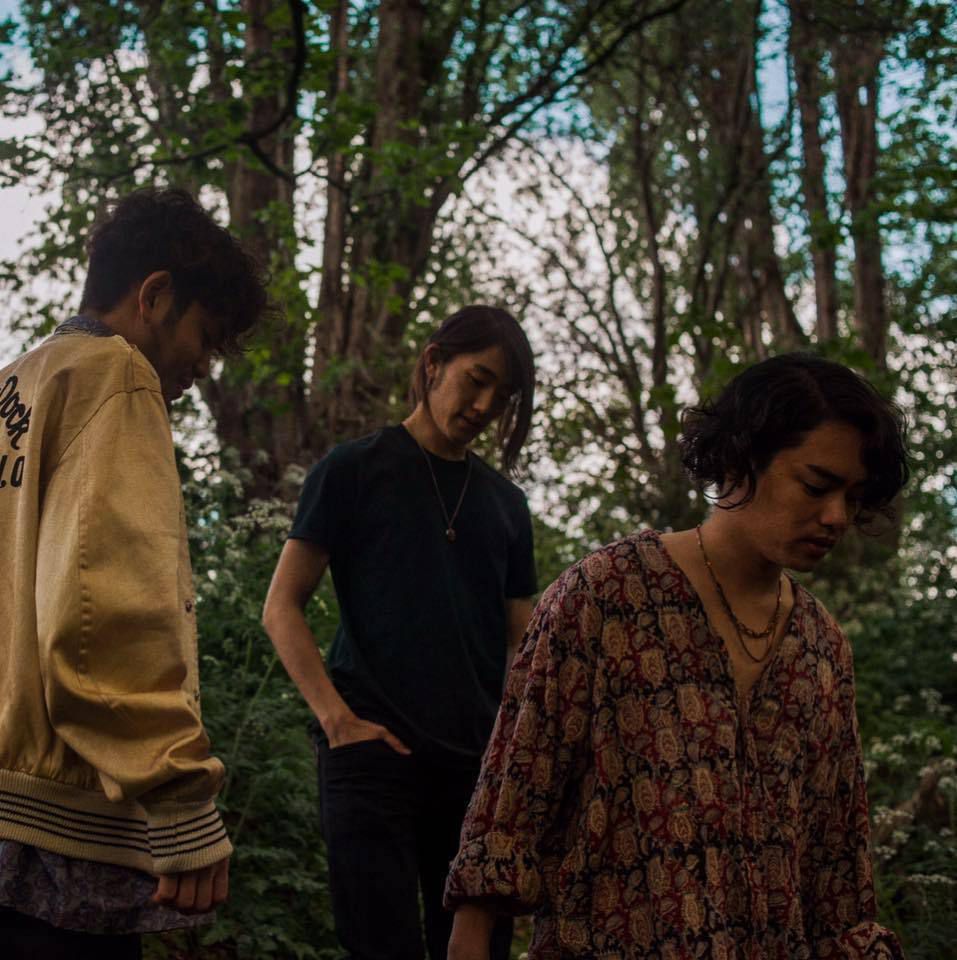 The fin. release their boldest and most diverse body of work yet with technicolour debut 'There'. The fin.'s debut album has finally arrived and for one-man mastermind Yuto Uchino it's the summation of four years hard graft taking his band and his creativity around the globe. 'There' moves through a stupendous array of styles and feelings. From the misleading bedroom lo-fi ambience that begins 'Height' to the arena-packing pop rock of 'Missing' via the irresistible dance grooves of 'Shedding', Uchino never plays it safe for a second. Though he explores his whims and interests and wades into deep creative waters, 'There' is an album that never loses sight of the shore. Resolutely listenable from start to finish, it's a testament to Uchino's critical faculties as an artist that he always appears to be making the music he wants to hear. A master of space and texture 'There' is his opus and it's an album to fall in love with. Bookended by the festival-primed lushness of 'Chains' at the start, and Lonerism stye wig-out 'Alone In The Evening (1994) at the end, 'There' is a joyride of a record, constructed meticulously by a young man who already feels like an old master.
Uchino details the album: "There's been so many things I've experienced in the 4 years since I started touring abroad. I've been trying to remain everything I had within my music and keep it pure as possibly could."
About the band:
The fin. are a group comprised of Yuto Uchino (vocals and synths), Ryosuke Odagaki (guitar), and Kaoru Nakazawa (drums / bass). To date, they've performed to thousands of rapturous fans worldwide at major festivals including Fuji Rock, SXSW and The Great Escape. In 2015, they released their debut UK EP Night Time through Lost In The Manor. Last year's Through The Deep EP was a cleverly refined follow-up and it prefaced their decision to move to London that autumn. Their tenure here has seen them develop themselves artistically through collaborations writing, recording, and touring with a wealth of British artists and producers like Brad Spence, All We Are, Circa Waves, Last Shadow Puppets, Petite Noir and many more. Praise has built quickly around the group and they've achieved over two million Spotify plays for their stylish Europhile blend of synth-pop, chillwave and dream-pop, complete with English lyrics addressing universal themes of everyday uncertainties. The Pale Blue/Afterglow vinyl was released on September 6th, followed by a supporting act for MEW in Tokyo and a UK tour in October with KOYO.