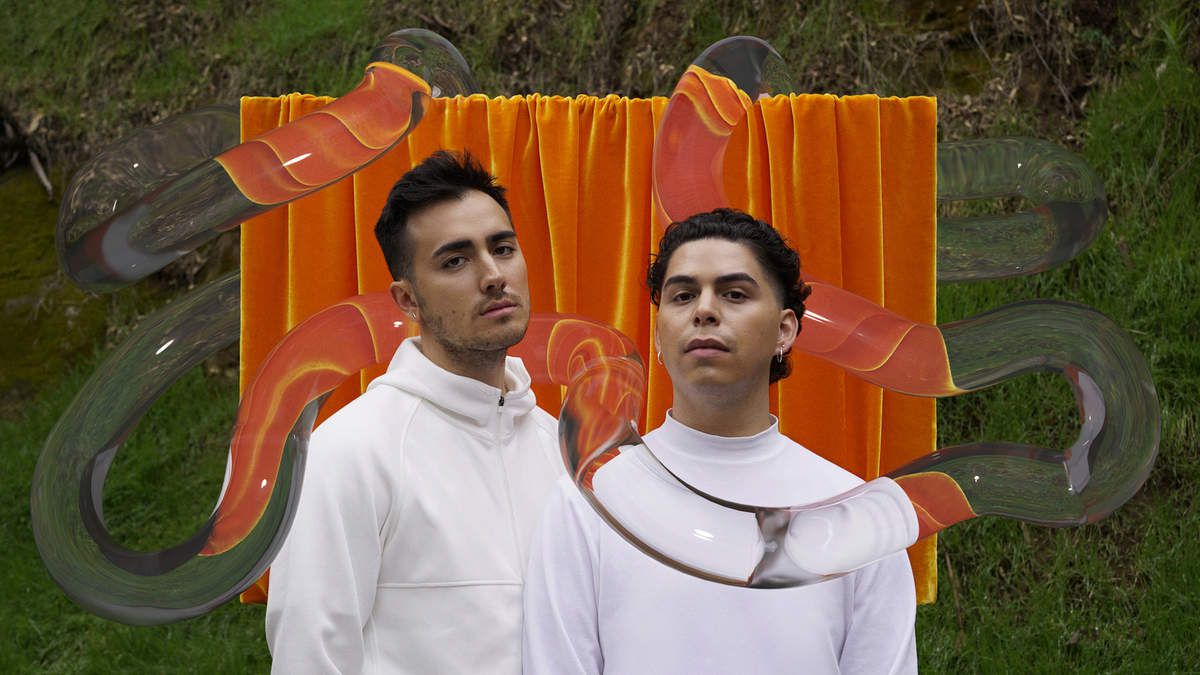 LA queer pop duo TWINKIDS is Tokyo born Gene Fukui and Floridian Matt Young, two songwriters and producers whose unabashed lyrics tackle the anxieties of being young, gay, and in love. Gene and Matt first met while studying at Oberlin College and the Conservatory of Music, whose alumni include Yeah Yeah Yeahs, Mars Volta, and Liz Phair. Their first two releases, "Dreamer" and "ACBTY," showcased their clever blend of soulful vocal acrobatics, unexpected harmonies, and sparse percussion, capturing the attention of San Francisco based label Om Records.
With their new label, TWINKIDS shared their debut EP "Boys Love," a seven-track coming of age sonic narrative that draws its name from the Japanese genre of gay romance manga, primarily written by women for women, despite protests from conservative Japanese society at large. "We wanted to reclaim the term 'Boys Love' for ourselves, so it didn't feel like something weird or negative anymore, which I know we've both experienced," TWINKIDS says. "Instead, we wanted to cast 'Boys Love' as something tender and complex, beautiful with big highs and quiet lows." The EP captures the essence of modern music and provides an escape for anyone on the quest of discovering their true selves.
Today TWINKIDS returns with the new single "Jigoku Tengoku," a twisting, syncopated pop electronica number taking its name from the Japanese meaning for "heaven or hell" about a desperate relationship between the song's subject and his object of affection. "It's a pretty lie he's telling his lover, saying he'll follow them to the depths of hell or heaven, that this time's different but those are just empty words," TWINKIDS says about the track.
Be sure to catch TWINKIDS on tour with Matt & Kim, kicking off today in Sayreville, New Jersey.