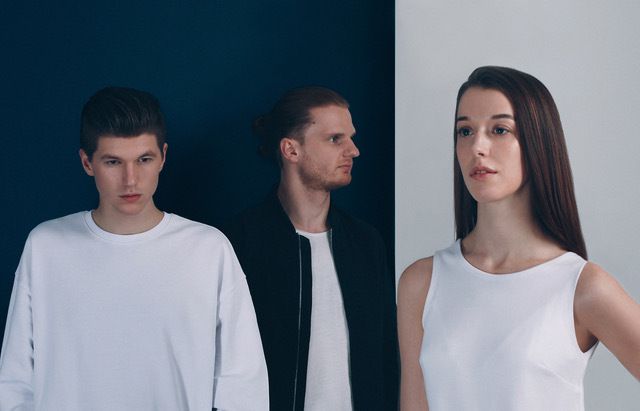 Subtle and aerial, this piece will take you into dream lands ! Check the new single from Arctic Lake 'What You May Find', that you can listen just below ! Comprising of Emma Foster, Paul Holliman and Andy Richmond, Arctic Lake are a British trio who create reflective, thoughtful music which relays the depths of human emotion, thoughts and experiences. Meeting whilst studying in London, Arctic Lake burst onto BBC Introducing's playlist with their debut "Limits", going on to quickly garner the attention of a spectrum of emerging tastemakers from BBCR1 to pop legend Elton John - being invited to perform at Reading and Leeds Festival only a year later.
Having racked up over 15M plays across Spotify and Apple Music in the process, their new release threatens to be the tipping point for a serially ambitious project. Taking on difficult subjects and channelling it into something beautiful and reflective, "What You May Find" is a glassy, sophisticated and textured introduction to a band you'll be hearing a lot more from in 2018.
> more great sounds and videos to discover on music&tracks.