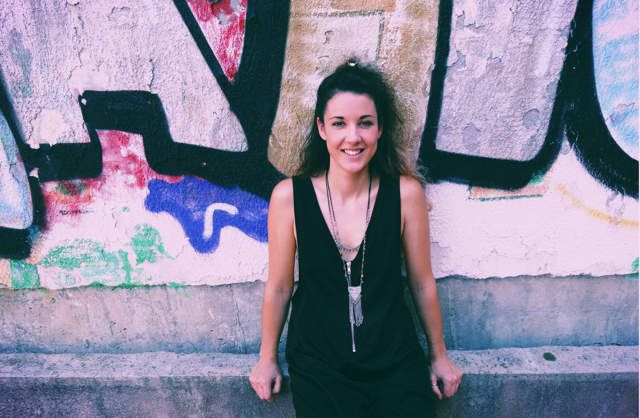 Rising Welsh electronic singer/producer Rachel K Collier reveals new electro-pop anthem 'Darkshade'.
Following on from a highly energetic and successful 2017, Rachel K Collier is getting ready for SXSW this March where she'll be playing the BBC Introducing stage and headlining the Focus Wales showcase. These shows will accompany the release of "Darkshade", the first single from her forthcoming debut Album. A vocal-driven synth-heavy anthem, Darkshade is a powerful display of emotion from Collier, whose percussive electro indie-pop sound is evolving into something deeper.
"I've been heavily inspired from playing live at clubs and festivals throughout 2017 -playing my synths on stage at full volume is so satisfying and fulfilling that I've been incorporating synth solos and counter melodies way more into my actual production rather than just doing it on stage for fun! Darkshade feels like a song I needed to get off my chest -many of us will go through life hiding, disguising or playing down a physical/emotional element that we have but we don't like. This song is about that and how I deal with it."
2017 highlights included a nine-date debut UK Tour, playing the BBC Introducing stage at ADE Amsterdam, sold out London shows in KOKO and 93 Feet East, plus intentional shows headlining "Beats for Love" Festival in the Czech Republic and performing at Ableton LOOP, Berlin. Collier also fronted the Ableton Live 10 global campaign and continues to grow an exciting online presence on YouTube. Her debut Album is set for release September 2018 and will demonstrate the capacity and talents of this dynamic standalone songwriter and producer.