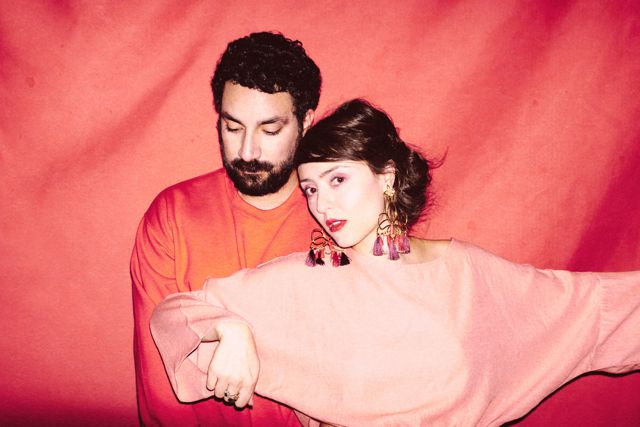 Pulling inspiration from their Colombian roots, duo Salt Cathedral unveil their latest single "No Love," out now via Ultra Records. Off their forthcoming debut full-length album, the song is a bright and vibrant release that features tropical-tinged productions across soulful vocals and colorful percussions. A shining single that effortlessly invokes the spirit of summer, "No Love" is a breath of fresh air that will leave audiences anticipating what Salt Cathedral has in store.
"Lyrically, it makes the case that our bodies are better off as an instrument for dance than one of violence. As humans, bodies are our common denominator - making us technically the same regardless of class, race, religion, gender, and birthplace," says Salt Cathedral of the inspiration behind the release. "'No Love' is a calling to embrace dance as a natural instinct, as an intrinsic expression of being human - leaving behind our violent ways because, isn't it more natural to love than to hate?
Salt Cathedral is Juli and Nico, two immigrants from Colombia now living in New York where they write, self-produce and record all their music. The pair have amassed over fifteen million Spotify plays and critical praise from the likes of The Guardian, Consequence of Sound, Pitchfork and Village Voice since the release of their self-titled debut EP. Set to perform at this year's SXSW, 2018 will see the release of their anticipated full-length record via Ultra Records, their first on a label. In the vein of "No Love," the album is steeped in island sounds and boasts a unique approach to genre bending. Press play and enjoy just below!
"We want to re-define what it means to be Latino in an American culture, to be part of the conversation while making meaningful music that can transform our roots and influences into something new."