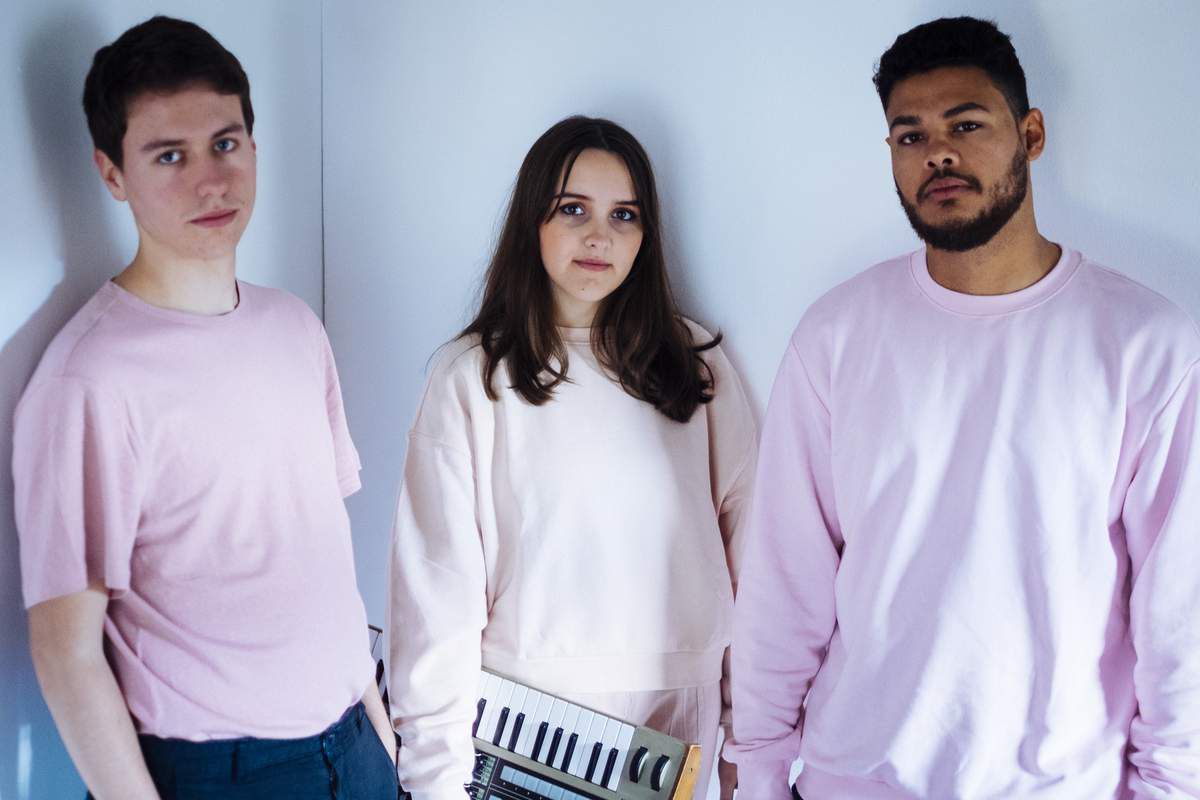 Portuguese dream-pop trio, Vaarwell have returned with their beautifully ethereal single 'Stay' alongside a DIY music video complementing their self releasing angelic sound. 'Stay' is a haven of shoegaze rhythms, driven by an electronic beat and guitars influenced by bands such as Slowdive. The buoyant production feels hauntingly melancholic, which when paired with Margarida Falcão's vocals, creates a somewhat light-hearted story of disappointment in the "realization that your evening crush isn't that great once he starts talking."
The pastel-pink visual accompaniment to 'Stay' is a stark contrast from the darker-leaning music videos for 'You' and 'Homebound 456'. Directed and produced by Vaarwell themselves, the final product is as dreamy and ethereal as the band's sound, flicking between rose-tinted scenes and juxtaposing imagery set on a backdrop of dark lighting.
Currently comprised of Margarida Falcão, Ricardo Nagy and Luis Monteiro, the electro pop band formed in 2014, after meeting while studying music production. Since their formation the trio have been included in 2015's FNAC 'Best New Talent' Compilation, named Tradiio's 'Artist of the Week', and curated and recorded a track for French designer Philippe Starck's exhibition at the Groninger Museum. Having received airplay and critical validation from BBC Radio 1's Huw Stephens and Lauren Laverne on BBC 6Music, alongside online support from Louder Than War, Clash and Crack In The Road for their effervescent debut LP 'Homebound 456', Vaarwell's talent has continued to soar and rise exponentially, asserting a truly elegant sound and aesthetic.
We love, we share ! Press play and enjoy just below !