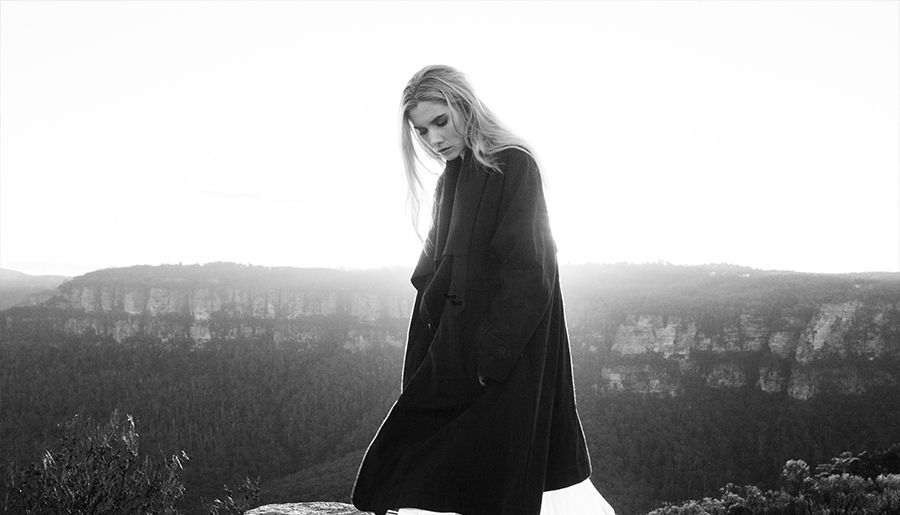 Melbourne's Woodes has taken on triple j's Like A Version, covering Vance Joy's 'Lay It On Me' for your Friday morning vibes, stripping away the acoustic guitar, slowing the pace and filling the song with synths, drums and her majestic vocals. Woodes re-invents the original whilst simultaneously honouring it, introducing horns and an homage to the Outkast original 'SpottieOttieDopaliscious' to create a cover intricate and original.

Recorded in between her 'Golden Hour' Tour, the talented Melbourne songstress took over the triple j studio with her wit and charm, talking Ben and Liam through her Instagram secrets and her love of Dramatic Rock Standing – which is also shared by fellow triple j host Alex Dyson. Vance's 'Lay It On Me' has taken the world by storm even taking out the ninth spot in this year's Hottest 100.
Woodes explains her journey with this song "I've been following Vance Joy since his early days and really connected with this song in particular last year. It's been incredible to see someone local from Melbourne go on and tour the world."
"For this song I actually stripped out the harmonic elements like the piano etc so it was just one vocal and re-harmonised on the Bass synth, which was when I started to feel the song become my own take. I recorded a little choir of my voice and wrote in a brass part. But wanted to keep it all live. Producing helps me visualise and translate what I have in my head into a live context. One night, really late I mumbled into my mic all of these little vocal ad lib phrases, which became a vocal chop intro."

While in the triple j studio, Woodes also performed crowd favourite 'Dots' taken from her recently released sophomore EP 'Golden Hour'. Woodes singles 'Run For It', 'Dots' and 'Origami' have all been added to rotation on triple j and received rave reviews like the coveted UK Metro feature as well as being featured with Spotify UK. Her recent collaborative track with Set Mo 'I Belong Here' was also added to full rotation on triple j, landing her two spots in the top #10 played tracks on triple j and cracked over 5 million streams on Spotify. Kicking off last week Woodes will be touring the new EP 'Golden Hour' for the first time on her east coast tour, which wraps in Brisbane this Saturday, joined by Seavera and Eilish Gilligan.