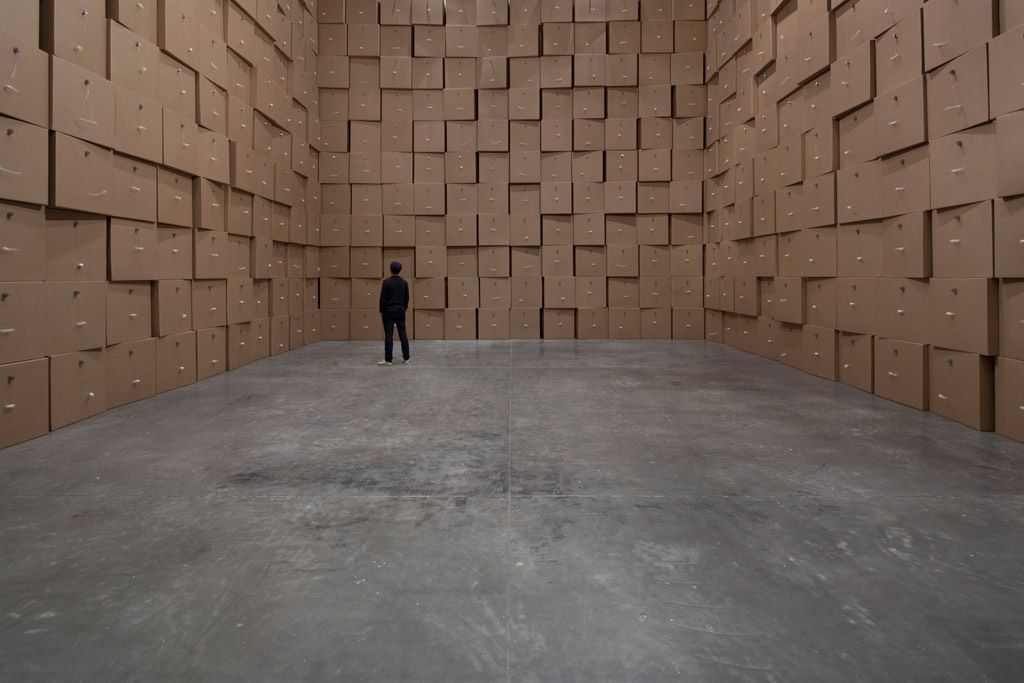 Zimoun Wall of sound at Mochvara Gallery / from 15 april - 27 April 2018,
in Pogon Jedinstvo, Trnjanski nasip bb, Zagreb, Croatia
Swiss artist Zimoun is considered to be one of the biggest names of the global contemporary sound art scene. His work is presented for the first time in Croatia in the large hall of Pogon Jedinstvo in Zagreb during a two-week exhibition of his new kinetic sound installation designed and produced specially for this venue.
Wall of sound in movement, over twenty meters in length, a series of 8-meter long strings and millions of microtones assembled in the 400 m2 large black hall of Pogon Jedinstvo. This is what shapes Zimoun's dialogue with the industrial character of the Jedinstvo hall, its visual and acoustic features, and the complex identity of the ex-factory building turned into a centre for independent culture and youth.
Zimoun's first presentation in Croatia brings a site-specific sound installation of impressive dimensions – the format for which the artist is best known of. The installation is realized exclusively for Pogon Jedinstvo, but at the same time, it reflects Zimoun's artistic expression, which makes his installations so recognizable: the contrast between simple appearance and complex sound, the artificial structure and the natural feel of the movements, organic materials and technological structure hidden beneath.
Though at first glance they give a monumental impact, Zimoun's artworks are always playful and charming, and they behave somewhat like living organisms. The expressive quality of analogue, mechanical sound in space is the central place of this vivid energy, while sequencing of the same element made from natural material emphasizes the complexity of textures, patterns and forms.
The exhibition opening is scheduled for Saturday, April 14th 2018 at 8:00 p.m., at Pogon Jedinstvo, Trnjanski nasip bb, Zagreb. The exhibition is opened until April 27th (from 12:00 to 8:00 p.m). The admission fee is 20.00 HRK (10.00 HRK for children, students, elderly citizens and unemployed).
organizers: Culture Development Association "CDA" + Mochvara Club and Kontejner | bureau of contemporary art praxis / partner: Pogon – Zagreb Centre for Independent Culture and Youth / supported by: Creative Europe programme of the European Union, Swiss Arts Council Pro Helvetia, Ministry of Culture of the Republic of Croatia, City of Zagreb, "Kultura nova" Foundation, Ministry of Demographics, Family, Youth and Social Policy of the Republic of Croatia, Office for Cooperation with NGOs of the Government of the Republic of Croatia / sponsor: STYRIA Tiskara Zagreb /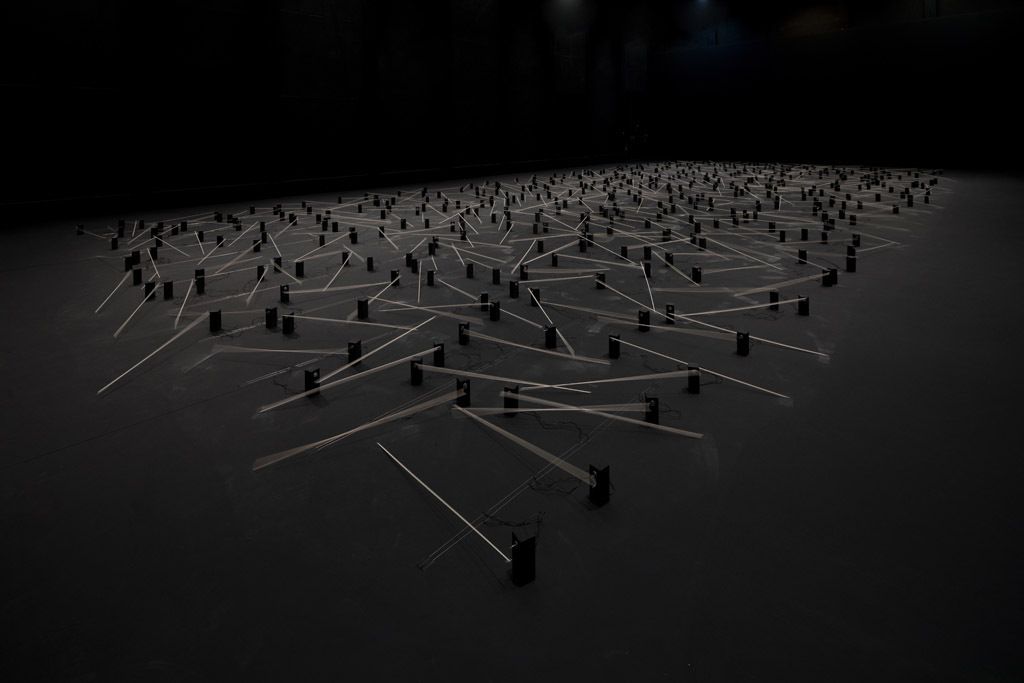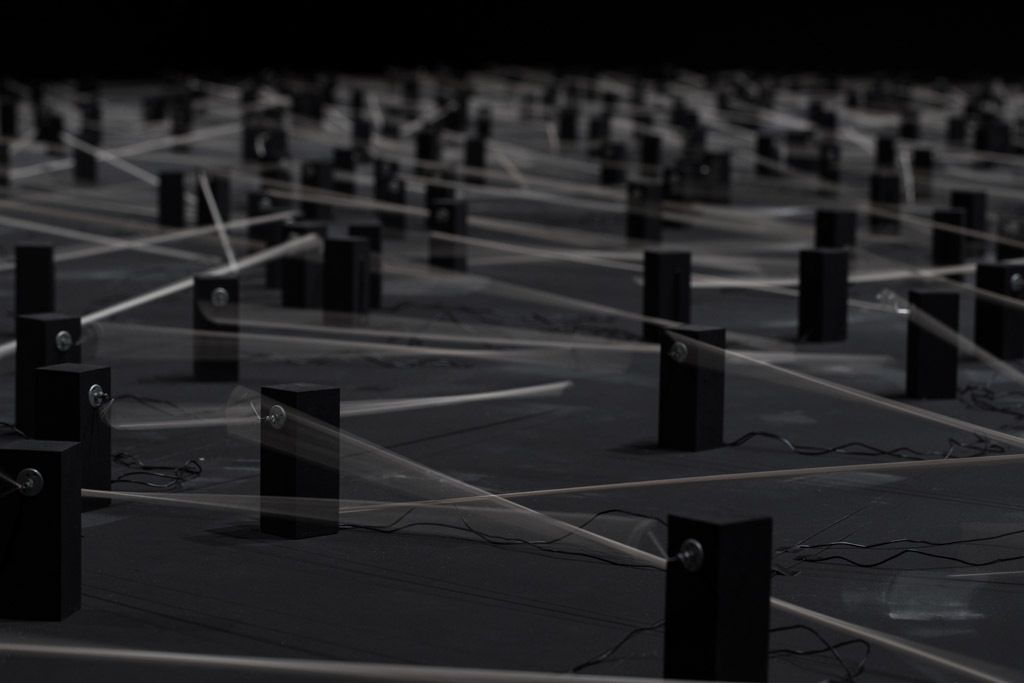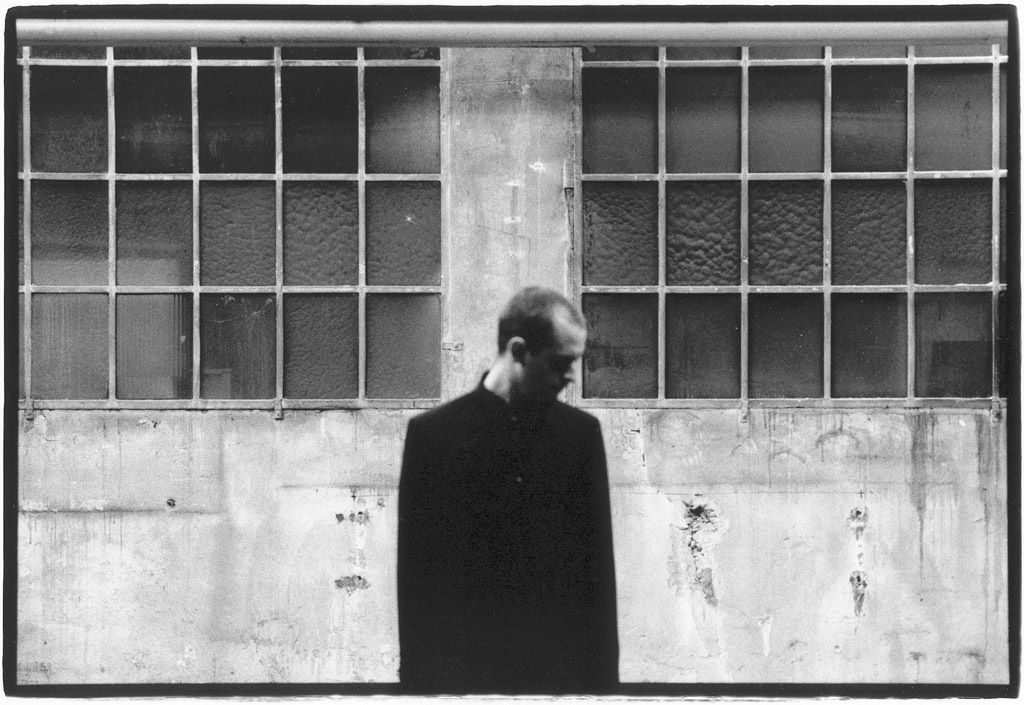 Photo: Courtesy of Studio Zimoun