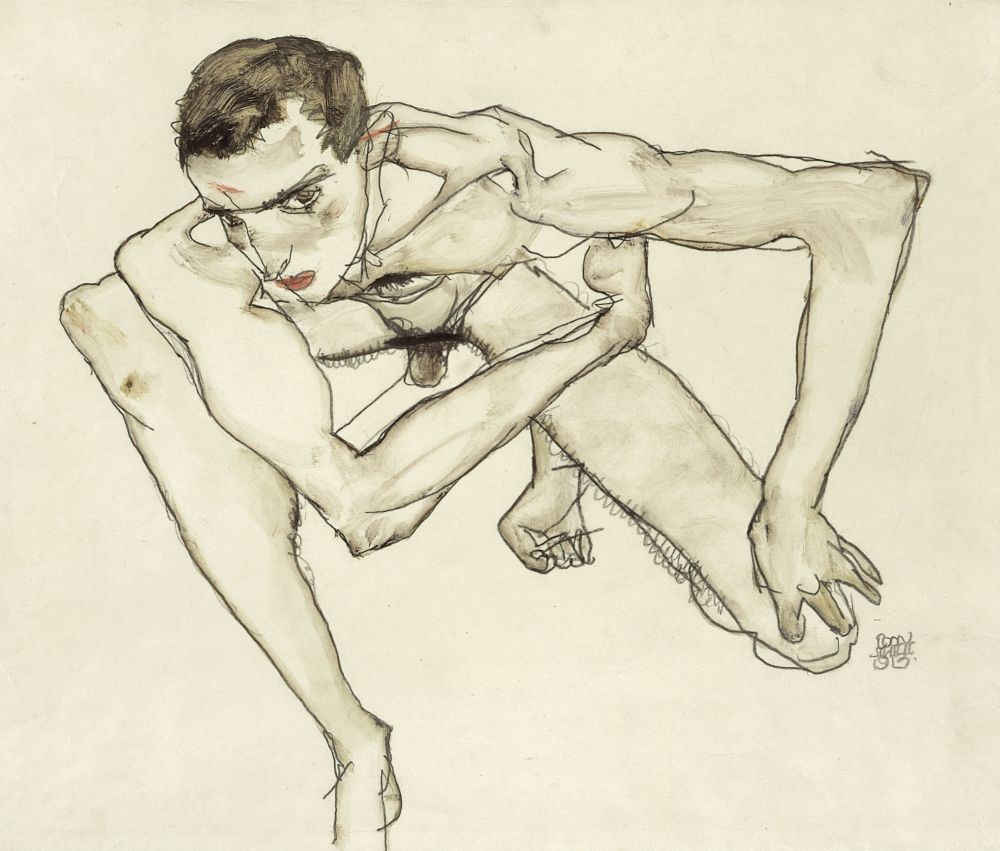 LIFE IN MOTION: EGON SCHIELE/ FRANCESCA WOODMAN
24 MAY – 23 SEPTEMBER 2018 > TATE
Life in Motion: Egon Schiele/ Francesca Woodman sheds new light on the intensity and passion shared and conveyed by these two artists, whose approaches have resulted in deeply personal and powerful works of art.
'I show you what you do not see – the body's inner force.'
Francesca Woodman
10 years on from the acclaimed exhibition of Gustav Klimt, Tate Liverpool showcases the works of his radical protégé, Egon Schiele, alongside the sublime photography of Francesca Woodman. Both artists are known for their intimate and unapologetic portraits, which look beneath the surface to capture their subjects' emotions. Schiele's (1890–1918) drawings are strikingly raw and direct. He had a distinctive style using quick marks and sharp lines to portray the energy of his models. 'I show you what you do not see – the body's inner force', said Woodman (1958–1981), who used long exposures to create blurred images that captured extended moments in time. Her photographs can be surreal, humorous and at times painfully honest.

This project is co-financed by the European Regional Development Fund through the Interreg Atlantic Area Programme with additional support from Tate Liverpool Members.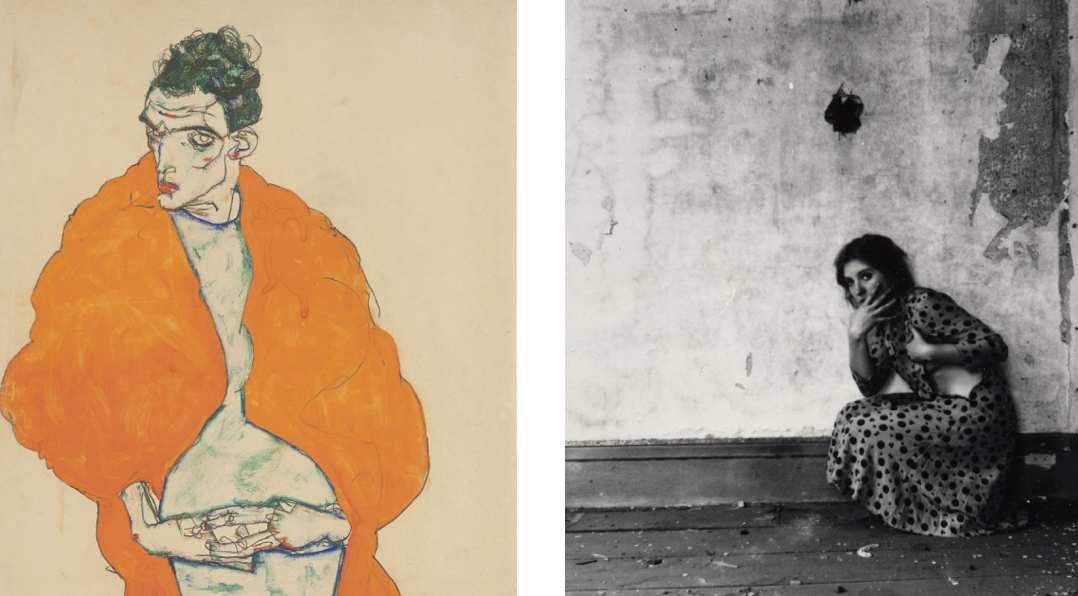 Photo credits:
- Egon Schiele Self Portrait in Crouching Position 1913. Photo: Moderna Museet / Stockholm
- Egon Schiele Standing male figure (self-portrait) 1914. Photograph © National Gallery in Prague 2017
- Francesca Woodman Untitled 1975-80. ARTIST ROOMS Tate and National Galleries of Scotland © Courtesy of George and Betty Woodman