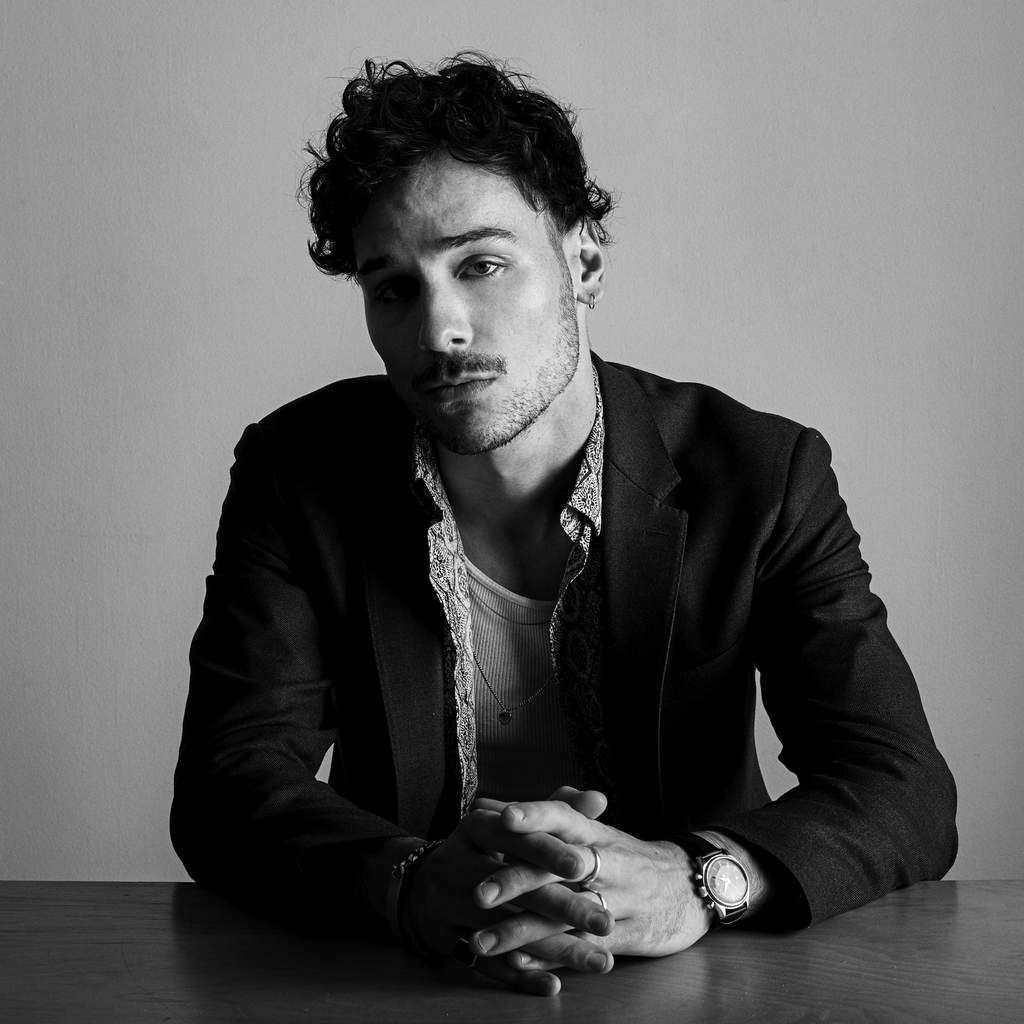 With his recent blissfully fuzzed-out single "Nobody," New York City-via Switzerland indie rocker Sam Himself ushered in his second act, trading the troubadour anthems of his stark, whiskey-soaked debut EP Songs In D for a wholly new sound that channeled the "Born To Run" spirit of Bruce Springsteen, and the DIY ethos of Kurt Vile and Deerhunter.
After making his debut at SXSW last month, earning international radio airplay and a co-sign from Danger Mouse via the producer's "Jukebox" playlist, Sam shares the second track off his forthcoming Nobody EP, the dizzying confessional anthem "Heartphones," debuted with C-Heads. Anchored on cheery synths and vigorous drums, the track finds Sam vulnerable, reflecting on the doubts that often accompany chasing one's dream. "Tell me just how hard it gets, tell me just how dark it gets, my craven heart, my coward heart," he sings, his slurred baritone channeling Future Islands' Samuel T. Herring. "Tell me if you're with me, when it does."
"If you've ever chased a dream and bet the farm on it, you know the moments of deep doubt that come with true commitment," Sam explains. "I tried to capture that experience of losing faith in your own pursuit, where you cross-examine yourself like a lover in crisis: How much are you willing to pay for the thing you can't live without? How much will it cost you? Heartphones is a love song about doing what you love."