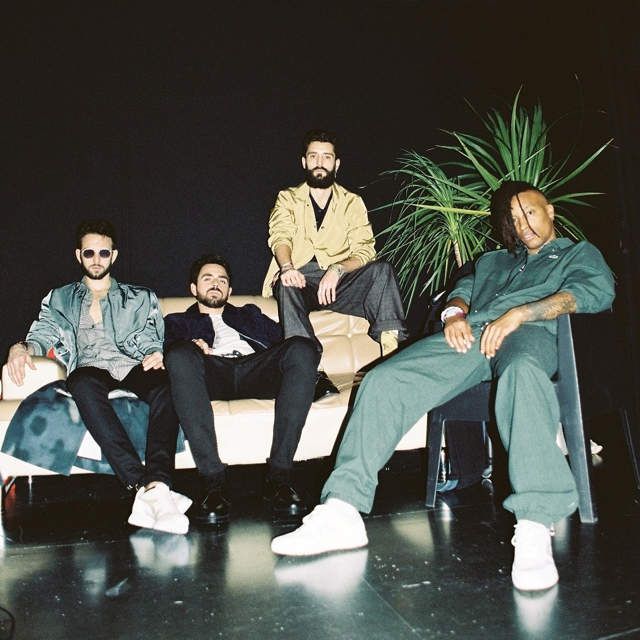 After three notable EPs, the most recent of which, "Vertigo Introduction", was released in January 2018, the French group BLOW is stepping up into a higher gear. Their first album, "Vertigo", is the logical continuation of this musical adventure, forged from a long friendship, and made possible by the group's increasingly loyal audience.
For this new project, the most successful of their careers, the four musicians of BLOW have sprinkled their music with images, characters and stories... They continue to be influenced by the Pink Floyd of the Gilmour period, and by Moderat, Jungle, The XX and Apparat, and their electronic pop is laced with lyrics inspired by movies, road-trips, sex or hope for change. "Green Unicorn" tells the story of a man who earns his living by fighting clandestinely in cellars, "Get Some", the tale of a young man trying to place the blame for his adultery on the woman who seduced him, in order not to assume the responsibility for what he has done. Everything about BLOW's music is images and thought.
Of course, "Vertigo" also has its love stories, common to all peoples and all times. Most take place in a world in crisis, in cities or countries in post-apocalyptic settings. The album is a photograph of our age. Its characters want to escape, forget their lives... This gives the music its airy side, the feeling of weightlessness found in songs such as "Resentment", "Fall in the Deep" (released on the EP of the same name) in 2016, which already has four million plays on Spotify), or "It's all a Lie".
BLOW continues to develop its sound: fluttering vocals, heavy drums, dreamlike synths and guitar arrangements that ensure powerful emotions. It should come as no surprise, then, that the first song on "Vertigo", "Night Passenger" takes place in an interstellar universe. An astronaut, who has been living alone for far too long on a satellite base, goes mad and begins to believe that he is omnipotent, almighty. The group also takes inspiration from its voyages. "Flaming Sky" tells the story of burnt land, of global warming, lifeless trees, images taken from a trip to Scotland in the middle of the Great Plains, or beside swooping cliffs, an environment conducive to musical creation. The same held true for Death Valley, in America, which inspired BLOW's song "Last Goodbye". The film "Valley of Love", starring Isabelle Huppert and Gérard Depardieu, who play a couple who lost their son whose ghost haunts the valley, put the final touch on the atmosphere of one of the most memorable songs on the album.
Vertigo is filled with stories like these. These tales, together with BLOW's singular sound, are what make this album so striking, so enigmatic. Just like the group itself, their live performances, and their promising discography.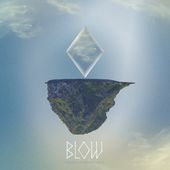 It's All a Lie, an album by BLOW on Spotify