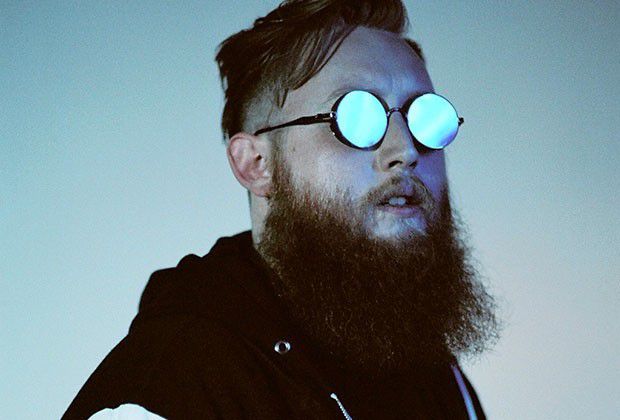 Krrum, the pseudonym of Leeds-based producer and songwriter Alex Carrie, will release his debut album, Honeymoon on June 15th via 37 Adventures / +1 Records. "Waves is about noticing the cyclical nature of everything, being scared of repeating things and having no control over it, like your life is predetermined," Alex explains. "It's still a pop song when all's said and done but the more fidgety, frantic arrangement is a nod to that paranoia"
Having made a big splash with his vinyl releases "Morphine" and "Evil Twin" and a slew of online singles, the debut Krrum album Honeymoon fulfills all Alex's promise over 12 songs distinguished by sharp hooks and sweltering jams, bold and soulful dynamics and an organic-synthesized palate of sound that's shot through with intensely honest lyrics about the perils of relationships and identity crises.
From the Dark Peaks region of North Derbyshire, Alex grew up in relative isolation, too far away from the nearest city (Sheffield) to imbibe its influence. Instead, impressed by a visiting brass band and a drum workshop at school, he took up trumpet and drums before venturing into production and songwriting, "writing sad songs - emo lyrics. I was a typical angsty teenager." Working summers as a tour guide in the eerie Peak Cavern caves, Alex began experimenting in digital production, influenced by the darker forms of hip hop and pop. Moving to Leeds to study production, Alex started remixing for friends, and then started co-songwriting with some university pals, including Harrison Warke, who lived in the flat below Alex and now contributes his vocal, guitar and songwriting talents to Honeymoon.
Honeymoon Tracklist:
01 Blessing In A Black Dress
02 Still Love
03 Waves
04 Phase
05 Moon
06 Doom Is The Mood I'm In
07 Evil Twin
08 You're So Cool
09 If That's How You Feel
10 Hard On You
11 I Thought I Murdered You
12 Honey, I Feel Like Sinning