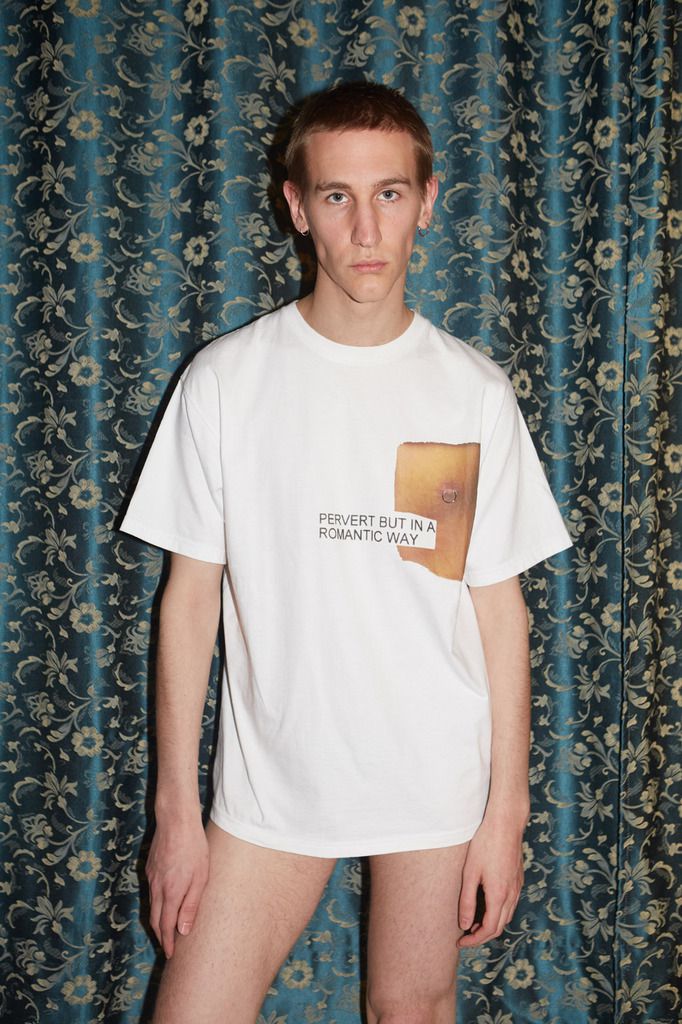 Reflecting more than ever the brand's dna, the Fall Winter 2018-19 menswear collection is a special invitation, a step further into Nicola Indelicato's world. Inspired by his homeland, the creative director pays tribute to Sicily's traditions. Representation of the Sicilian 'rituale del lutto' (mourning ritual) during which friends and family would invite 'le dame del pianto' (the crying ladies) and gather around the deceased person to express their great sadness. Once the cremony is over, to celebrate the dead's life, people would have a delightful festive moment altogether.
The f/w 18-19 collection was developed in two different directions, one very dark, dramatic and nostalgic with the use of black veil, lace, ruffled trimming. On the other side, using colors, embroideries, golden details and paillettes, Indelicato express a paradoxal playful feeling, placing his iconic street and sport styles into the lutto drama-melancolic atmosphere.
The designer also wrote the story of the anal hotel, a dreamy yet decadent location with a 1980's porn volcanic ambiance. A place where anyone would enter to flirt with temptation, where, for the first time, fiction gives birth to reality. Faithful to Nicola Indelicato's manifesto, the core elements, sexual, historical references and overall Indelicato aesthetic are blended together. Anal hotel collection is an incitement to people to be real, without any boundaries.
> www.instagram.com/nicolaindelicato/