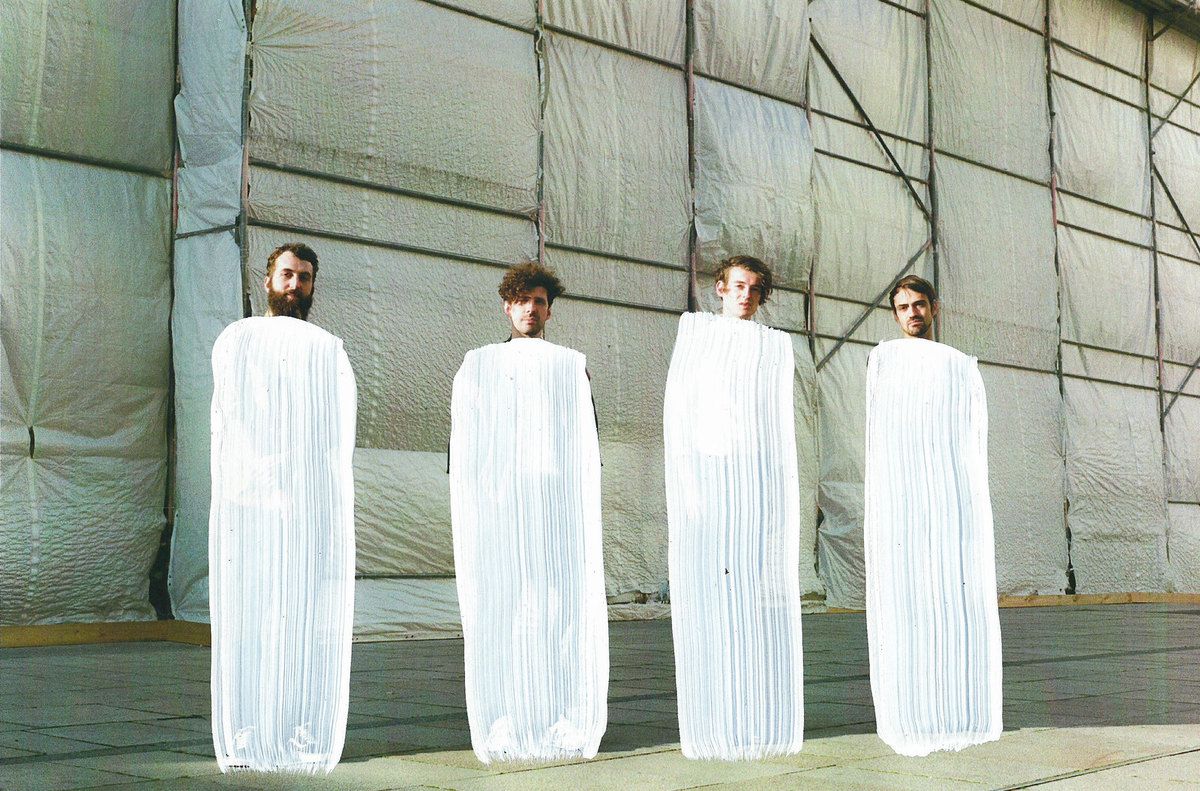 The left-field Viennese band Hearts Hearts are releasing a new album next week, and have just revealed the surrealist video for title track 'Goods / Gods'. Press play and enjoy the official video just below ! Since Huw Stephens and John Kennedy started plugging the record loudly on the radios they've found a lot of support from medias. Now they've also announced a one-off London show at Thousand Island on the 22nd May.
Hearts Hearts explore emotional and moral ambiguities across the 'Goods / Gods' record, taking aim at the ineffectiveness of the dichotomies and borderlines that define modern society in the process. The eerie electronic soundscape is beautifully complemented by David Österle's soft vocal delivery, the left-field pop production conjuring up a disjointed haven. The track is also accompanied by a striking set of visuals, an artistic extension from their shuddering lead single 'Phantom / Island'. David's natural performance in front of the camera commands attention, his frame projected against a series of concrete monoliths and an expansive marbled mars scape.
Österle offers some insight behind the creative process: "Mars has always been a place of yearning, satisfying both our desire to explore and colonise. It's like a childhood dream, going somewhere where nobody else has been before, unrestricted by any natural limits. The mission to Mars reveals our generation's drive for technological control and the fanatical faith in human progress."
Österle continues… "The video was shot near Paris in the Arènes de Picasso and Espaces d'Abraxas, two social housing projects which have previously served as filming locations for The Hunger Games. For us, the buildings are a visual representation of the tracks principal themes: social autocracy and creative agency."
> more great videos and tracks to discover Here.