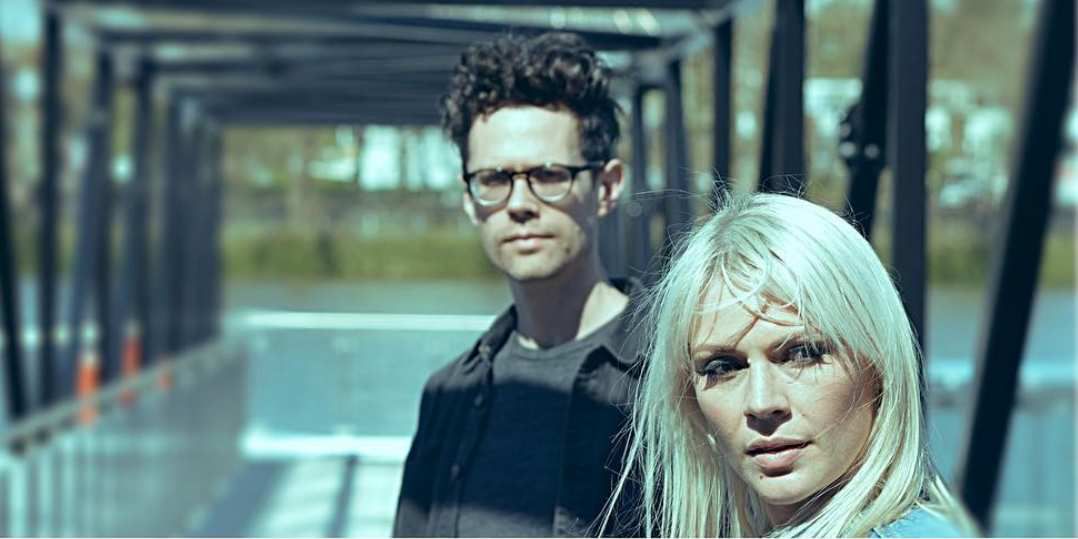 London based alt-pop duo, RINNGS (Karl Zine and Nai Jannson), release 'Confession' the second single from their forthcoming EP. Speaking about the track Karl and Nai said "For this tune we wanted to capture the nervous excitement of telling someone how you feel about them for the first time. That moment of intense connection. The intention of the arrangement is to represent the different sensations of confessing your obsession - the way time seems to slow down, the hyper-awareness of all your senses, the intense focus, the feelings of different chemicals rushing through your body, the light-headedness. And we wanted to do a tune you could slow-dance to of course..."
RINNGS, have become renowned for carving out their own particular brand of electronic music, delivered solely via a unique combination of silky vocals and percussion. No other instruments are used. The bands signature style continues to evolve throughout 'Confession'. From the offset, we are treated to a pulsating vocal, which builds into a stunning meld of pounding beats and rolling percussion, the result is emotionally intoxicating and hauntingly beautiful. The track was written, recorded and produced by the band in their London studio and mixed by John Foyle (Damon Albarn / Richard Russell / FKA Twigs / Ibeyi) and follows their debut EP headline track, 'Times Like These' which was recently supported by Phil Taggart on BBC Radio 1's Chillest Show.


RINNGS debut single Cutting The Cloth was released in 2017. Supported by Spotify's New Music Friday WW and Apple Music's New Fire. The track was selected as Soho Radio's Hottest Record and so the story began… Subsequent singles Oceans, Hooked On U have also been supported by BBC Introducing and featured on playlists including Spotify's Chilled Pop Hits and Apple's Breaking Electronic. Recent press coverage includes Born Online, Pop Crush, Spindle, Clash, Line Of Best fit and We Are the Guard. They have been remixed by Rick Pike (PVT) and rising EDM star Le Malls, who hit the headlines with his remix of Drake's 'One Dance'.