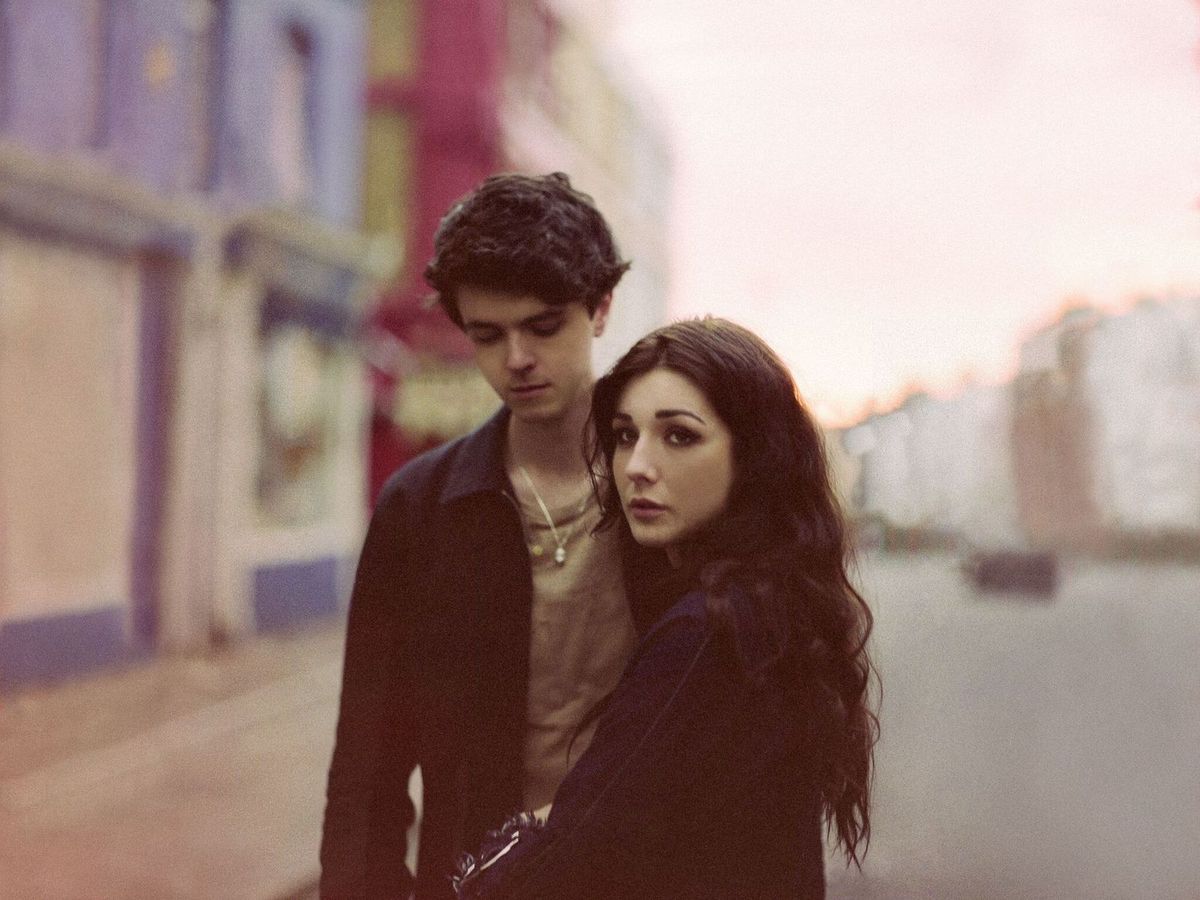 Meet LOVE SICK. The Scottish boy-girl duo have captivated a global audience + support from the likes of BBC, KCRW, and even Sir Elton John himself, with the release of their glorious 2017 debut single 'Bullet' & follow up earworm 'Hope' last month. Shaun and Julie also recently played their first show to a sold-out crowd at the iconic Glasgow venue Nice N Sleazy and announced shows at The Great Escape.
Today, they share the fuzzed out VHS music video for their slick, trip-hop-tinged lover's plea 'What I'd Do.' Self-directed and film on a 980s Panasonic m5 VHS camera, the clip follows Shaun and Julie around Glasgow as a love letter to returning to their hometown to write and make music following a year living in London. It celebrates the musical history of the city, which is also home to Boards of Canada, CHVRCHES, Mogwai, Young Fathers, etc. The quick pace editing of the clip channels the energy and intensity that the song's lyrics refer to.
Juggling full time jobs, living in different cities, balancing work, relationships, music and family (Julie is 1 of 10 siblings!); the varying facets of general life and all the anxieties that come with it naturally inform their song writing and how they approach their time in the studio together. In a bid to streamline their lives and focus on the year ahead for LOVE SICK, they have recently made Glasgow their permanent base having built a small studio to cocoon themselves in and as a result, are feeling their "most inspired to date."
Both Scottish born and bred – Shaun in Glasgow, and Julie in Stirling - the pair first met whist working for the same life insurance call center, albeit in their respective cities. Their first meeting occurred at their work's Christmas party when Julie drunkenly let slip she had always wanted to be a singer. Under a second wave of cosmic happenstance, they then bumped into each other again a few weeks later at a Glasgow train station and the rest, as they say, is history.