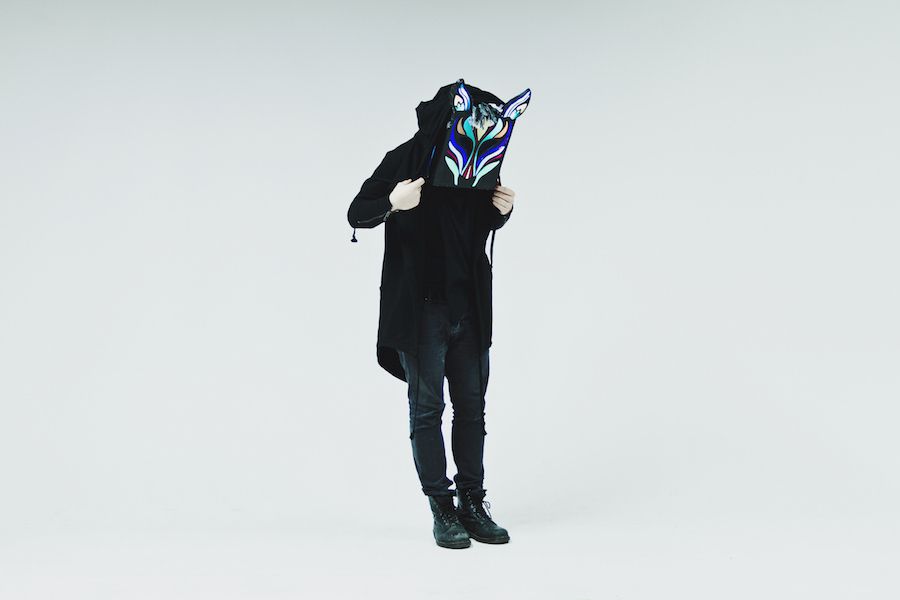 Slow Magic shares new four-track ep "away" out now via downtown records + coachella weekend 2 performance on april 20th! Press play and enjoy just below... On "ALL ABOUT U" crisp melodies are juxtaposed with enormous drums, much like a Slow Magic performance, and made fully transfixing with breathy, repetitive vocals. "SUN" creates a peaceful and warm atmosphere and carries all of the energy of a summer day while "HOLD ON" is an ambitiously percussive journey. The EP rounds out with "GO," featuring the enigmatic Toulouse and maximizes his soulful style to put you under its spell. Sparse and subtle, GO's vocal undercurrent and dramatic rhythms carry you to another world and back again.
It is easy to see why Slow Magic calls himself "your imaginary friend", because his music and persona are simultaneously mysterious and elusive, yet warm and familiar. His atmospheric music is a bewitching mixture of live and electronic elements, spanning a multitude of genres and moods resulting in a listening experience that makes for its own journey. Donning an animal visage which has since become synonymous with his moniker, Slow Magic invites listeners to escape with his expansive and inventive compendium of modern electronic pop. His live shows consistently provide those now rarified transcendental experiences where captivated crowds move as one.
Slow Magic first began revealing his otherworldly work to the world, in the form of his first album Triangle and tours with like-minded acts like Gold Panda and Xxyyxx. In 2014, his sophomore album How To Run Away reached #20 on the Billboard Top Dance/Electronic albums, featuring the now-classic single "Girls". Since then, Slow Magic has stunned thousands globally performing at festivals like Bonaroo, Pukkelpop, Holy Ship!, Hard Summer, Sasquatch and has shared the stage with artists Odesza, Kendrick Lamar, Rufus du Sol, Sigur Ros, Purity Ring, CHVRCHES, and many more. 2017 saw the release of his critically-acclaimed album Float, his most ambitious release at the time that marked the first occasion Slow Magic brought guest vocalists into his world. On the album, the different voices from Kate Boy, MNDR, and Tropics and The Antlers frontman Peter Silberman coalesce to present a uniform vision is a testament to Slow Magic's creative approach as well as his dynamism as a producer.