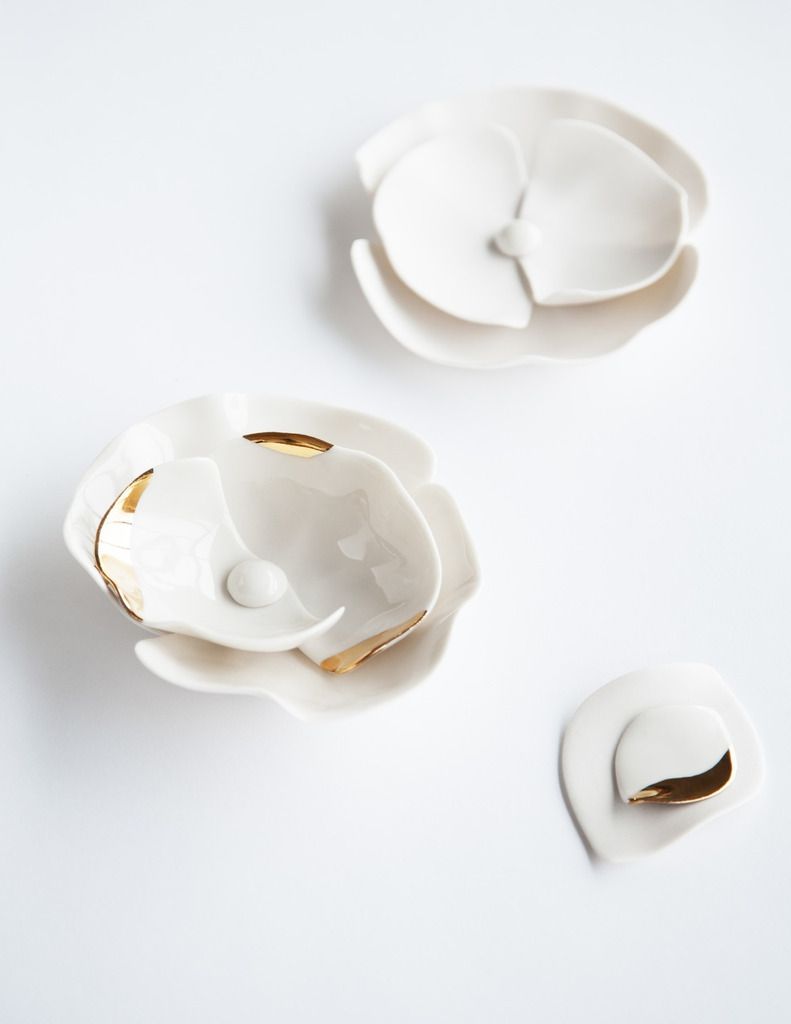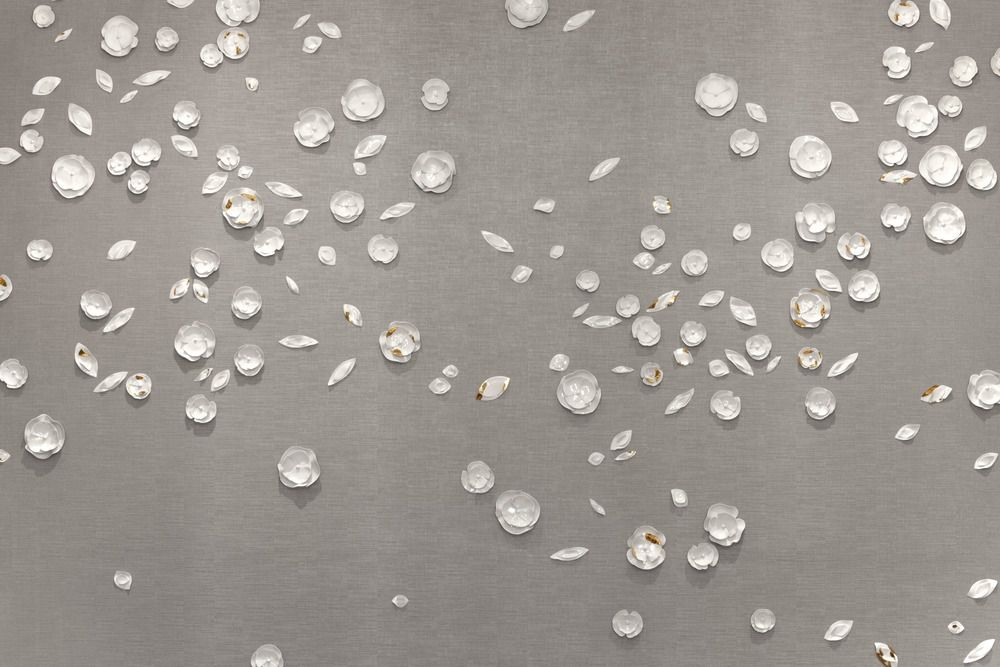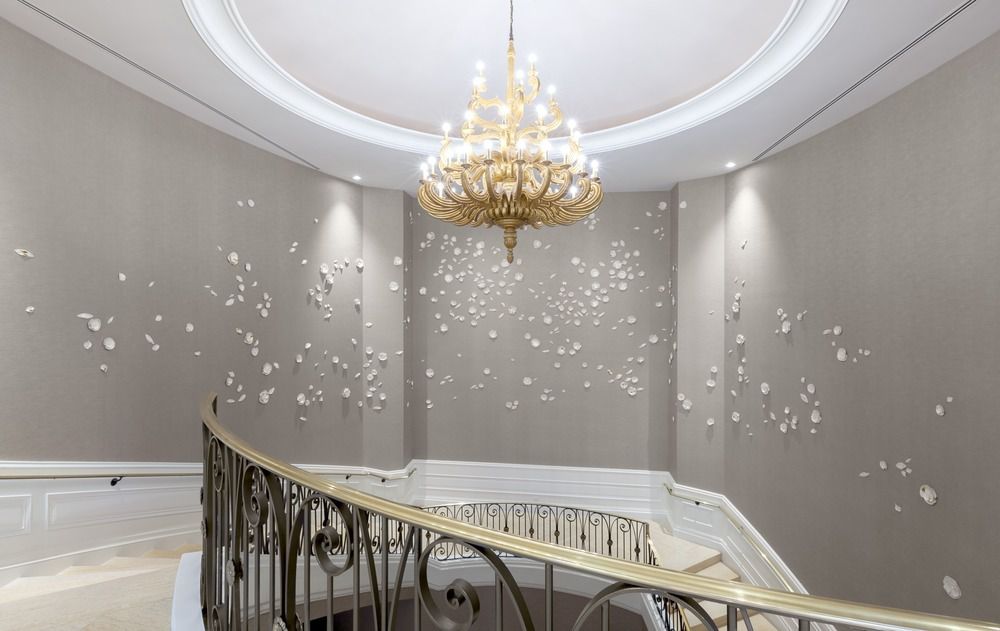 Join internationally renowned ceramic artist Pascale Girardin May 2–4 in Las Vegas at HD Expo, North America's premier showcase of hospitality design.
Girardin is best known for architectural installations made up of hundreds or even thousands of individually crafted pieces that come together in larger-than-life compositions. Her work can be found around the world in luxury retail, restaurant and hospitality spaces, for clients such as the Four Seasons, Peninsula, Nobu and Harry Winston. For this year's HD Expo at Mandalay Bay, the artist unveils a new original installation that will take the form of a lush alcove. Bloom will be assembled exclusively for the event using suspended glazed, unglazed and gold-lustre ceramic botanicals set against a verdant backdrop. Within the booth, visitors can also explore Girardin's smaller-scale personal artworks. Each of her one-of-a-kind vases and clay benches are wheel-thrown and hand embellished in nuanced brushstrokes whose colouration evokes stone, water and sand's rich tonalities. Bloom serves as a counterpoint to another new work from Girardin's studio: Desert Breeze, on permanent display in the lobby of Four Seasons Hotel Las Vegas (first floor of the Mandalay Bay Tower).
Here, Girardin has created the illusion of wildflowers set adrift on a gentle wind, evoking the austere vegetation of the Mojave Desert. Each of the nearly 500 flowers, petals and leaves, which flow gracefully across the three walls of the hotel's grand staircase, was created by hand in delicate white bone china so that no two pieces are alike. Desert Breeze is destined to become a focal point for the hotel and a timeless photographic backdrop from which to capture guests' milestones and celebrations.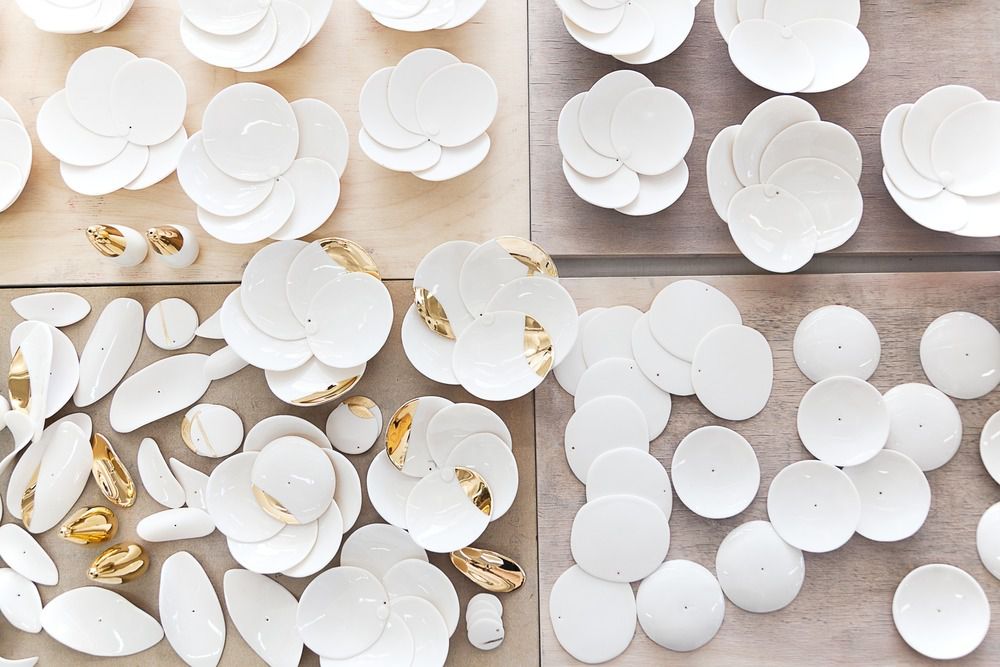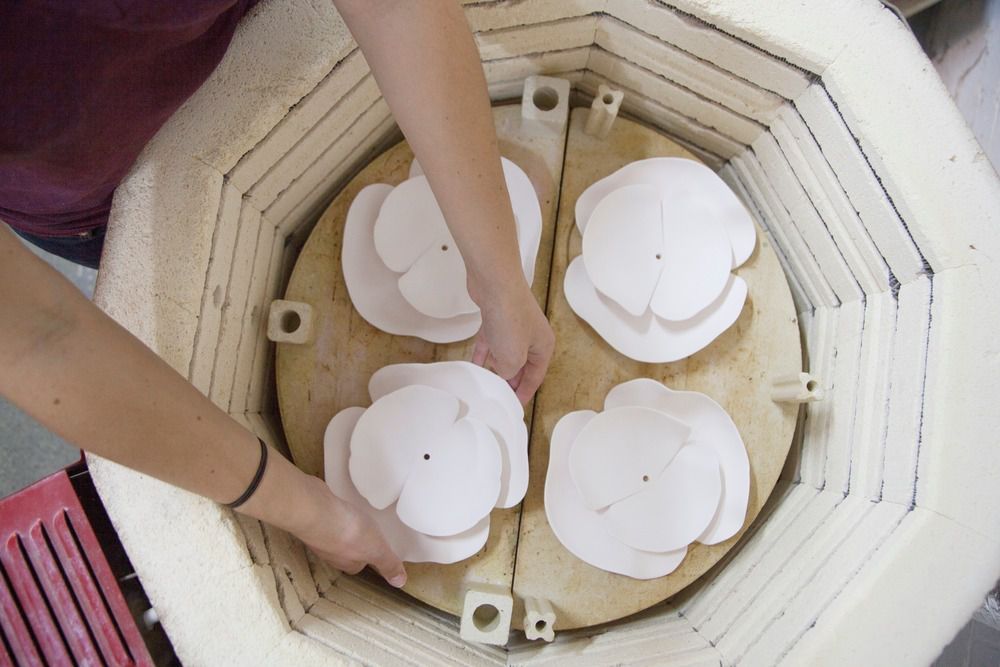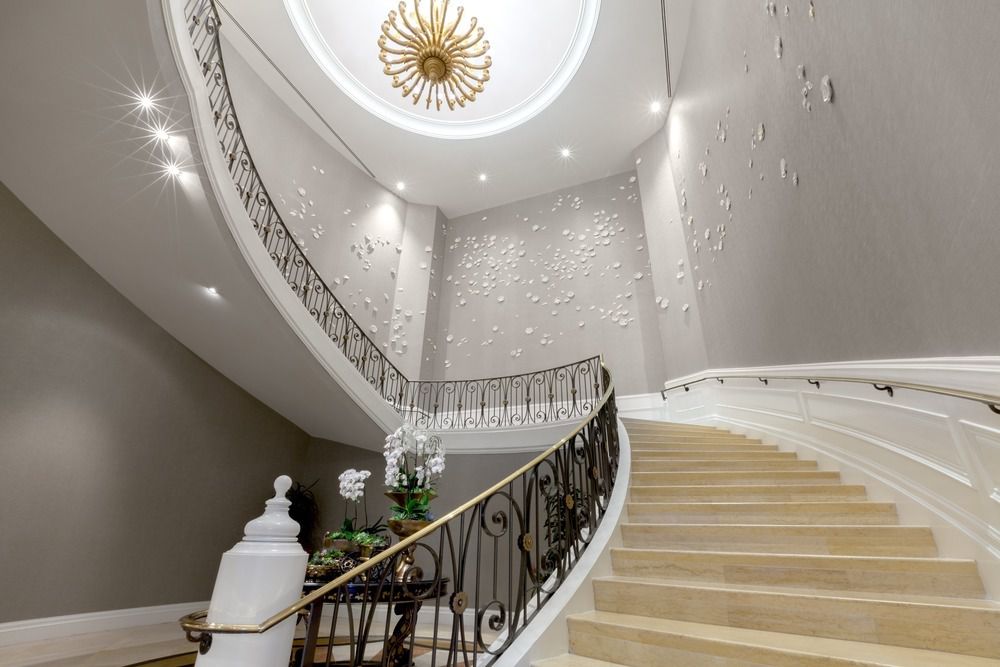 ABOUT THE ARTIST
Pascale Girardin is a Montreal artist who has contributed to the dynamism of contemporary ceramics through her large-scale architectural installations. Luxury, harmony and balance are the quintessential qualities which define her unique artworks. The exclusive spaces that she invests are inspired by the expression of pure form and her creations subtly highlight our essential relationship with the world around us. Whether her works are suspended in mid-air, gracing a wall or floating in water, they always evoke nature's ubiquitous presence and organic structure.
Originally trained as a painter, Pascale Girardin's interest in both art and science led her to study biology (Université de Montréal), design (Certificate in Digital Technologies, Concordia University) and visual art (BFA in Studio Art, Concordia University). It was only natural for such a multifaceted personality to further pursue a Master of Fine Arts (Maîtrise en arts visuels) at the Université du Québec à Montréal, with the goal of enhancing her ability to conduct thoughtful research and to continue nourishing her work.
Pascale Girardin's inquisitive mind and relentless urge to explore have driven her to develop a significant and constantly evolving body of work. In the past few years, she has broadened her practice with new materials such as aluminum, cast resin, polycarbonate and wood. Not least, in keeping with her belief that the art of life and the life of art are inextricably linked, she has further expanded her repertoire by designing and creating dishware for the North American high-end restaurants J&G Grill, Nobu and Toqué!
Pascale Girardin has gained international recognition for her creation of unique artworks for high-end interior design projects at such venues as Nobu Broadway Restaurant in New York, Clement Restaurant in New York, Four Seasons Private Residences in Pudong, Printemps Department Store in Paris and Al Badia Golf Club in Dubai. She has won numerous awards and distinctions for her work as a visual artist and designer, including the Pierre-Pagé Prize and repeated recognition from the Canada Arts Council.
For more information:

www.hdexpo.com
www.fourseasons.com/lasvegas