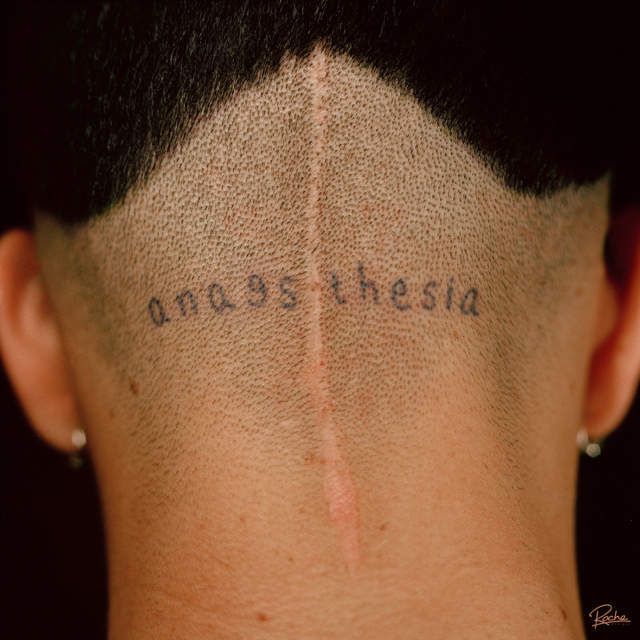 Experimental French electronic newcomer, Katuchat, is pleased to annonce details of a brand new animated visual clip for 'Spleen', taken from his acclaimed debut EP 'Anaesthesia' out now via Roche Musique. He details the video: "Spleen depicts, in a dreamlike chaos, the inner battle that shook the creative process of this EP."

The word Anaesthesia is literally defined by the loss of sensitivity of an organ or body part. Yet it is an EP full of sensitivity and emotion that Katuchat composes through 5 rich and complex titles. He explains: "Hypertension is quite a special piece of the EP, it represents the whole excitement I had to create this project. It sounds like a distant music with very marked rhythm"
Katuchat, of his name Maxime, relates his personal history. Affected since his early age with an incurable disease the young French producer chooses music as executory. He transcribes his daily struggle, through his music instilling hope and positivity. Over the pieces he gradually, almost chronologically, bring us through his states of mind, from hy- pertension to spleen. His productions unstructured, agitated at the same time very calm, as a contained torpor, an implo- sion in depths. Katuchat's pieces are very detailed, between vaporous spreads and deep bass, few notes of pianos and aerial elements come across to complete an elusive melody.

Beyond music, Maxime has worked an aesthetic also marked with his wounds, the scar on the back of his head, worn proudly, to hide nothing from the world, is the central element of his artwork. "Indelible and immutable, like a tattoo, this scar represents the way I had to learn to live with my illness by assuming the traces left externally and internally", he says. Anesthesia is a very personal musical project to express the acceptance of this disease, the consent to never really heal and the importance of keeping your head up.
Katuchat is a 24 years old French music producer. He made his debut on the music scene at the age of 20 with the EP 'Lonely Cloud' in 2013, followed by 'Lapis Lazuli' in 2016. Strongly influenced by artists such as Aphex Twin, Arca and Shlohmo, his rich and singular music surprises with its com- plexity. An impressive level of mastery from a young age, Ka- tuchat is part of the lineage of very promising young artists. Close the artists and founder of Roche Musique, Cézaire, he will make his entry into the label with his EP Anesthesia in April 2018.